The word "oasis" conjures up images of an aquatic refuge deep within an arid desert, but at Hidden Vlei – a former oasis in the Namib Desert – beauty is derived from desolation. Now a vast clay pan, Hidden Vlei is known for its surrealist landscape comprised of blackened dead acacia trees that writhe against the backdrop of orange dunes and a salty white ground.
In Afrikaans, "vlei" translates to "marsh", and the name Hidden Vlei most likely speaks to the transformation of the environment from a once lively marsh to its now deadened state. Around 900 years ago, the climate dried up and Hidden Vlei's towering dunes kept the river segregated. Despite its macabre moniker, this clay pan seems very much alive with the rich hues and silhouettes of the surrounding landscape. Although its name implies otherwise, Hidden Vlei is easy to find due to the painted white signposts that direct visitors to its location. Despite the helpful signage, it remains the least visited vlei, but is noted for its serene atmosphere.
Nearby is Dead Vlei, another clay pan that's one of the three main vleis in the Namib Desert. The third vlei is the popular Sossuvlei, which is located near Hidden Vlei and is considered a leading attraction in Namibia. Accessible by a paved road, visitors must use 4×4 vehicles to traverse the last 10 kilometres as the road gives way to sand. Like it's counterparts, Sossusvlei is surrounded by high dunes exhibiting a deep reddish-orange hue.
With an average of 300 sunny days per year, Namibia is one of the sunniest countries in the world. Due to their their location and agreeable climate, Sossusvlei, Dead Vlei and Hidden Vlei are open year-around.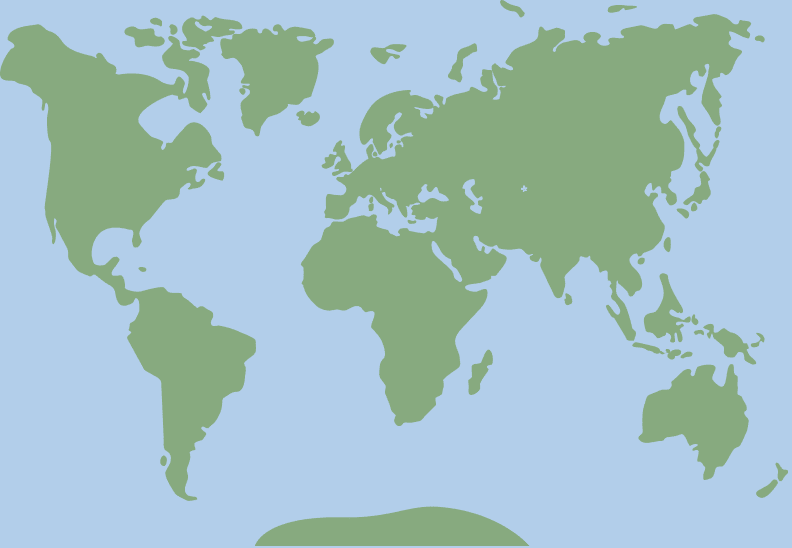 -24.748342, 15.335594