On the cool, crisp waters of Lake Geneva, a bright-white "wedding-cake" of a vessel calmly cruises through the waves of emerald blue. Featuring an equally elegant interior to match its exterior, the SS Rhône harks back to the Belle Epoque era, where travel by water was as luxurious as it was necessary. Part of a fleet run by the Lake Geneva General Navigation Company (CGN), the Rhône and her fellow ferries over the past century have transferred vacationing patricians, everyday commuters, and even spies. 
Built in 1927, the SS Rhône was the final paddle steamer made completely within the Swiss borders; the last boat built by CGN after successive years of brand new ships. The boat was equipped with the finest details of the day, with a warm walnut-colored dining room and viewing decks that could be lit when the sun went down. Able to hold 600 passengers, the Rhône would serve the route from Geneva to Lausanne farther east on the lake, serving fine meals, and aperitifs designed to be sipped while soaking in the mountainous landscape.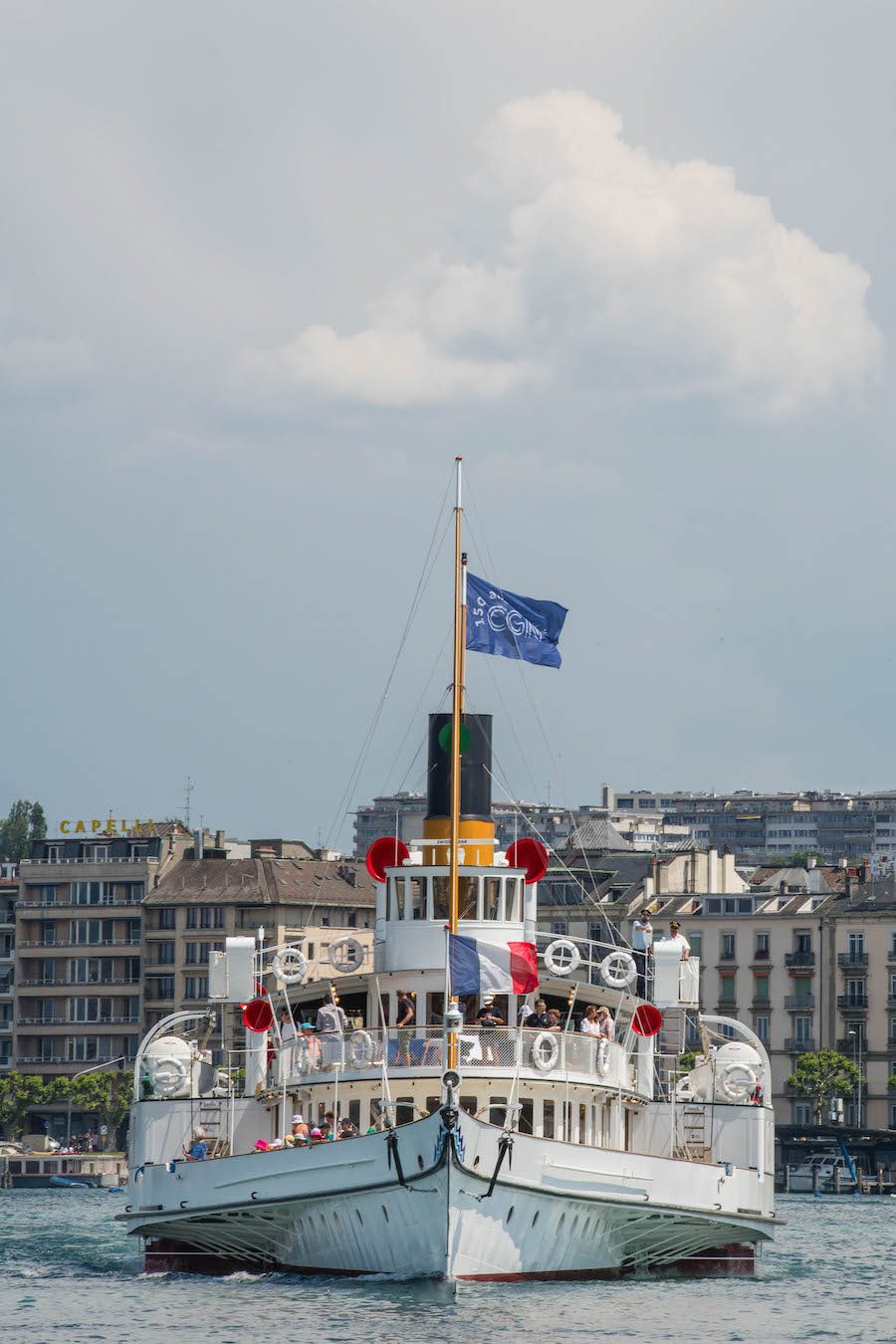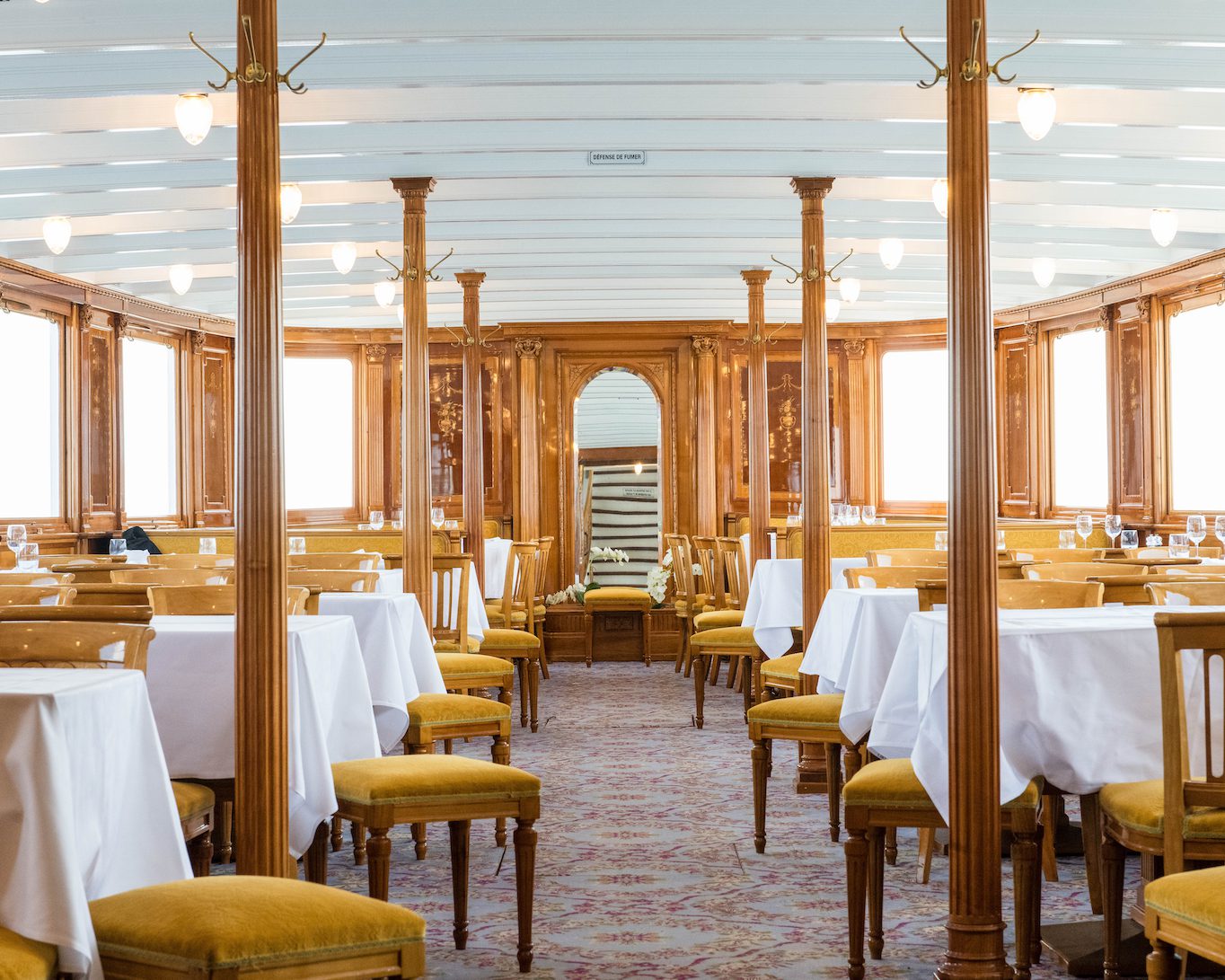 CGN has a long history in these waters, having been founded in 1873 with the merging of three ferry companies. The oldest of its ships is the Montreaux, a first-class steamer from 1904. With the success of the mountain railways and tourism boom at the turn of the century, CGN enjoyed great success in its early years ferrying passengers around the great Swiss and French lake–though they also unknowingly funneled wartime secrets. During World War I, celebrated author W. Somerset Maugham would use the pearl-hued steamers to journey round trip from Geneva to Lausanne—with a sneakily short reconnaissance drop off to French forces in Evian. 
While no longer transporting delicate information, it's no secret that the SS Rhône and her counterparts are a celebrated feature of the international lake. Each year in May, the old-time steamers parade around the lake festooned with multi-colored flags and balloons to the great amusement of visitors and locals alike. Whether a journey to work or an epicurean dining experience, it's always a pleasure to paddle on Lake Geneva.