Passengers of the famed Queen Mary Cruiseliner once sailed the seven seas and imbibed at a plethora of elaborate bars, lounges, and drinkeries on board. Though the ship's glory days are long gone, the spirit of one of her famed drinking establishments has been brought back from the ocean's edge and immortalized in Denver's first 'legal' bar – thankfully this one is on solid ground, so you can leave your sea legs at the door. 
The Oxford Hotel in downtown Denver has been keeping the good times flowing since they first opened their doors in 1891. While the first bar to occupy the space was comparatively lackluster, it did its duty — serving up the city's best bathtub booze even while the beverages were banned. The windowless watering hole made the perfect speakeasy, and the hotel quickly built a reputation as an exclusive late-night destination.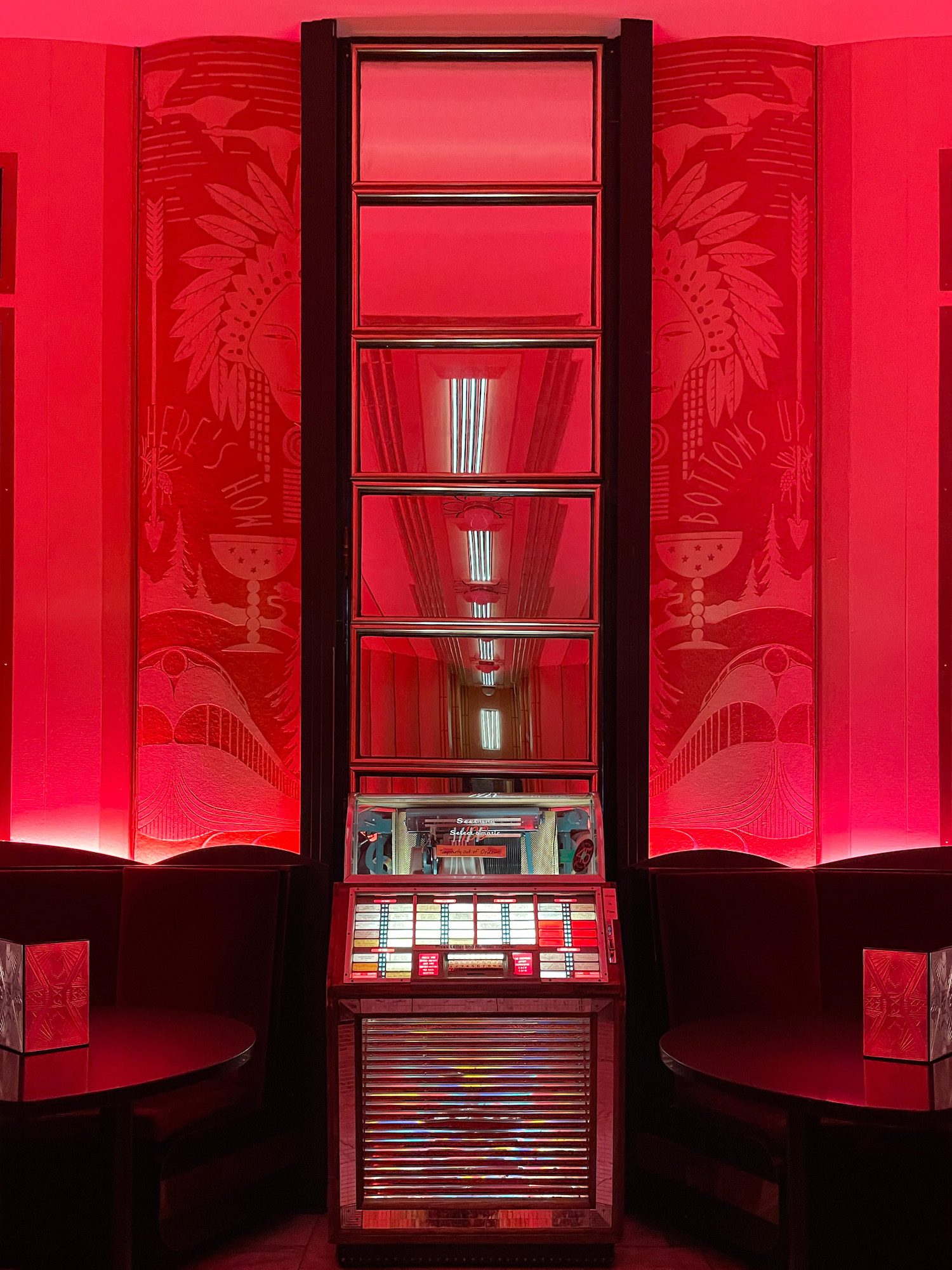 Opened exactly twenty-four hours after prohibition was repealed, the Cruise Room became Denver's first legal bar. But with an influx of travelers and patrons pouring in from the nearby Union Station, the old hideaway was due for a revamp. It was retrofitted with new decor inspired by the crown jewel of the Queen Mary herself, fit out with sumptuous black booths, moody red lighting, and a jukebox full of jazz.
But all great bars go through their droughts, and the Cruise Room experienced their downtick in the 1950s when affluent clientele were replaced with an influx of retired railroad workers who came for the martinis and stayed for what had become a dingy and dilapidated setting. They kept the bar afloat and lively until renovations revamped the art deco setting with fresh coats of paint and newly bolstered booths.
Today the Queen Mary Cruiseliner is living out her golden years in Long Beach, California as a Nationally Registered Historic Place, while one mile high and a thousand miles west, the Cruise Room continues to carry her legacy with jazz on the old jukebox and curious cocktails to boot.