Any arduous adventure and expedition requires a good clothier. Tucked away on 63 Queen Street, this quiet storefront humbly holds a unique title: the oldest bespoke tailor in Scotland. For over 200 years, Stewart Christie & Co. has served up new fashion for generations, and not just for any old codger. With a long storied history, the tailors of Stewart Christie have found new life in the 21st Century–along with a pet telephone booth. 
Tracing their roots all the way back to the early 18th Century, the venerable establishment has records going all the way back to 1720. Receipts, adjustments, and alteration notes all tell the story of how this company successfully served several generations, most notably an invoice from Scottish hero Sir Walter Scott himself, who appears to have not paid the amount owed just yet.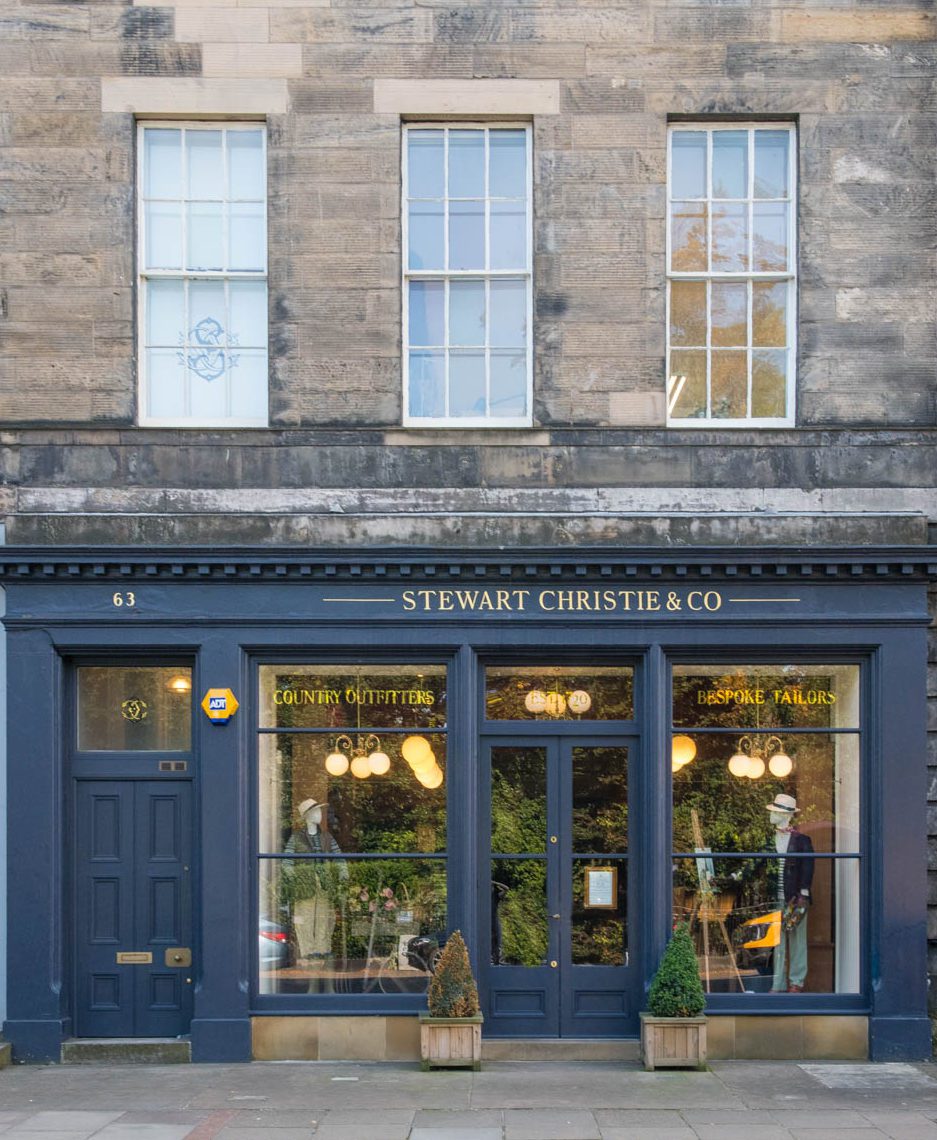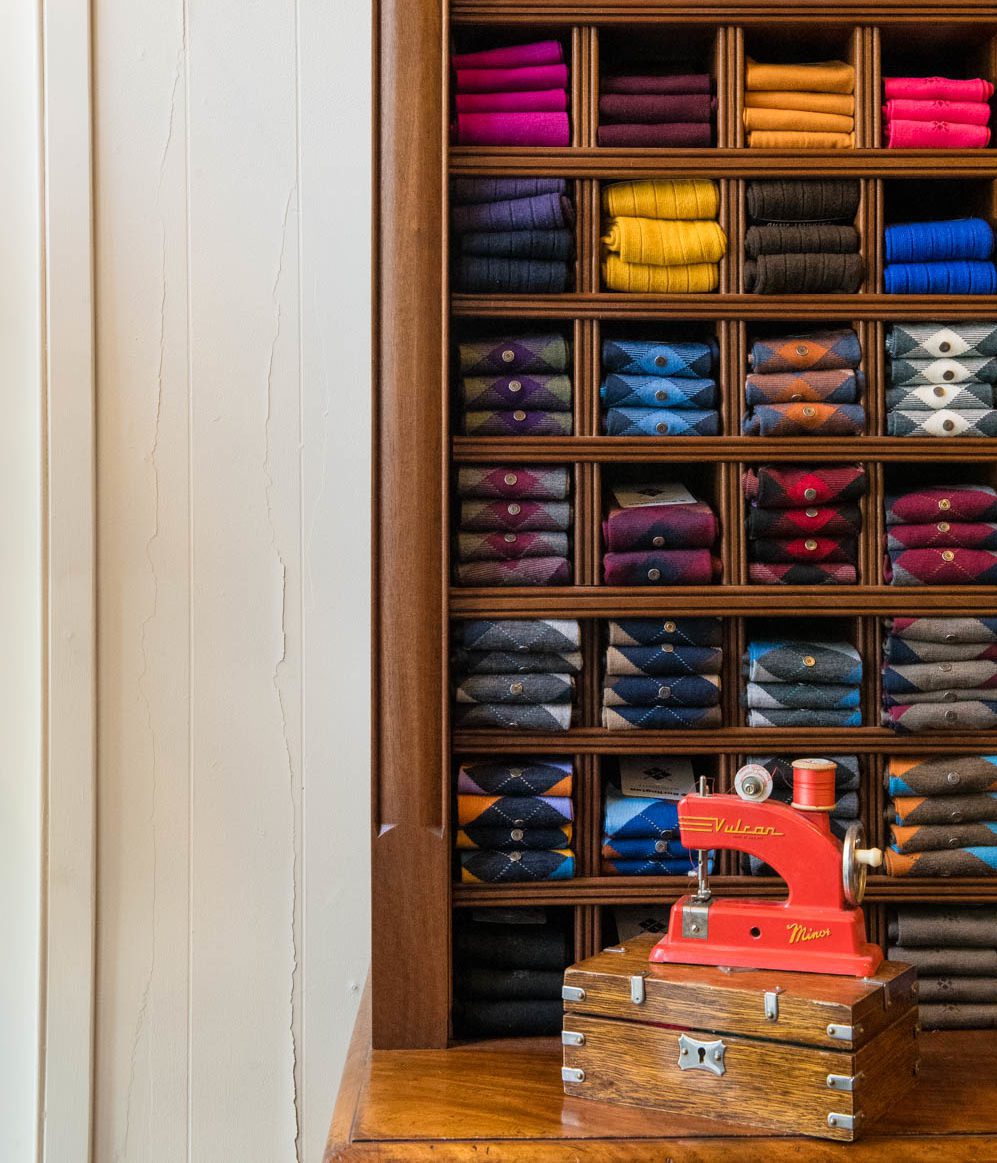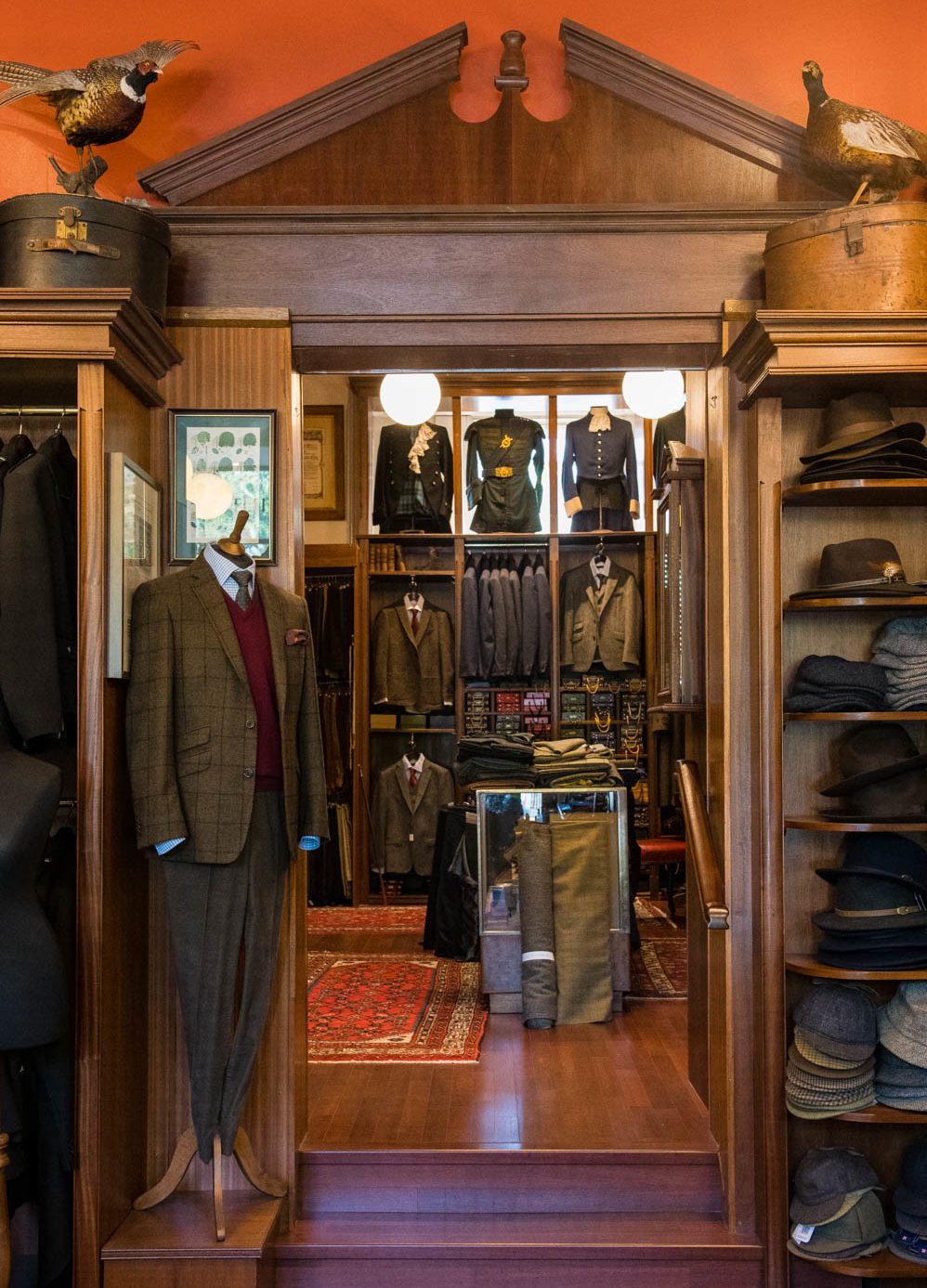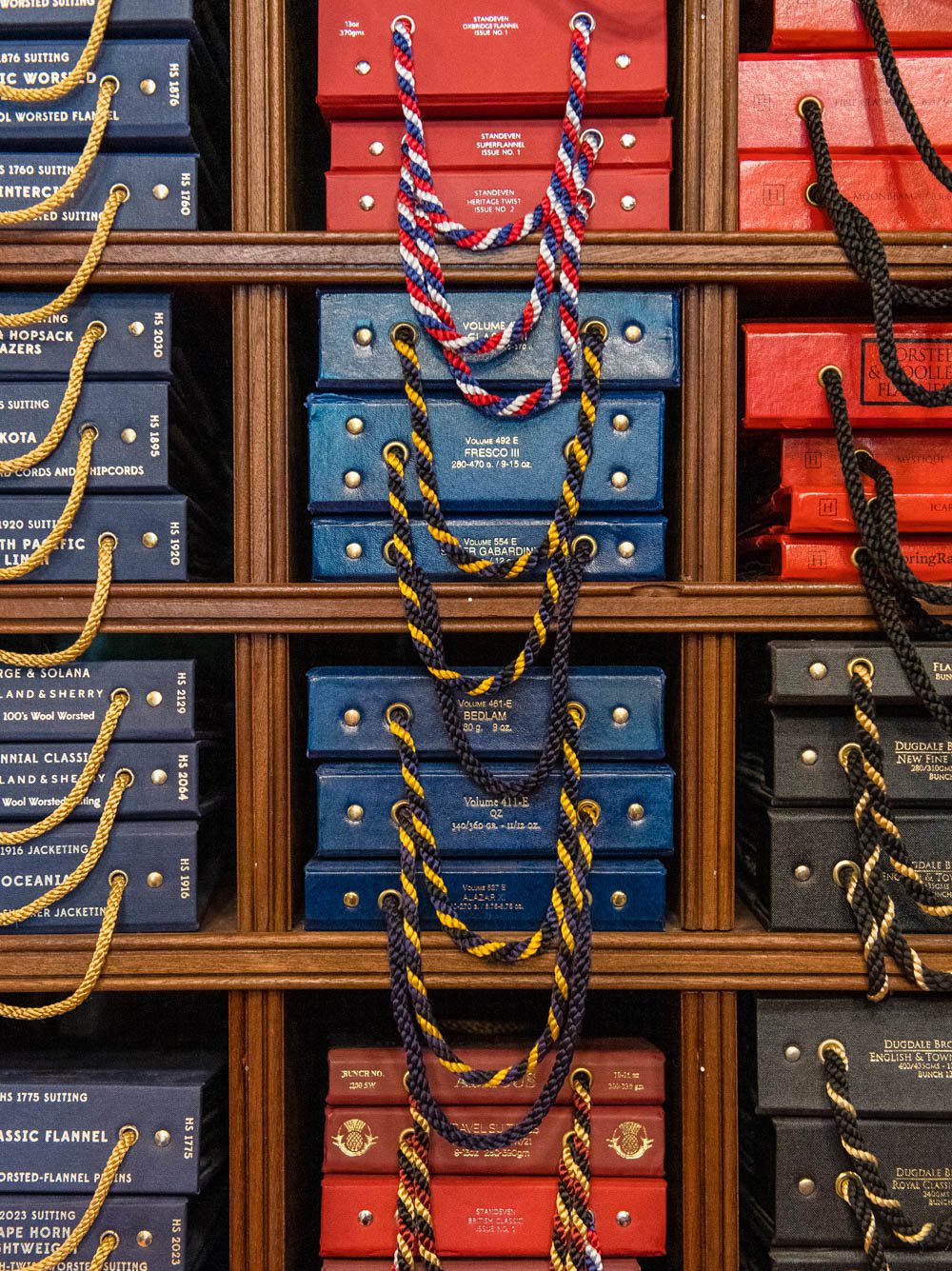 SC & Co specializes in "bespoke" tailoring, creating custom garments by hand and providing onsite personalized alterations. While a unique presence on any modern bypass, establishments such as this were an important requirement to any fashionable gent up until the 20th Century. Stewart Christie during this time rose above the rest, gaining a Royal Warrant under the rule of George V, which the company still qualifies for to this day. 
While always located in the trendy New Town of Edinburgh, Stewart Christie found itself at its current storefront in 1973 due to a downturn of profits. With lowered demand for fine suits and quality tweed, the future looked grim for the long-lasting tailors. After running through the same family for four hard-earned generations, Stewart Christie was sold to Victoria Rae and Daniel Fearn, promising new life for the greying walls on Queen St.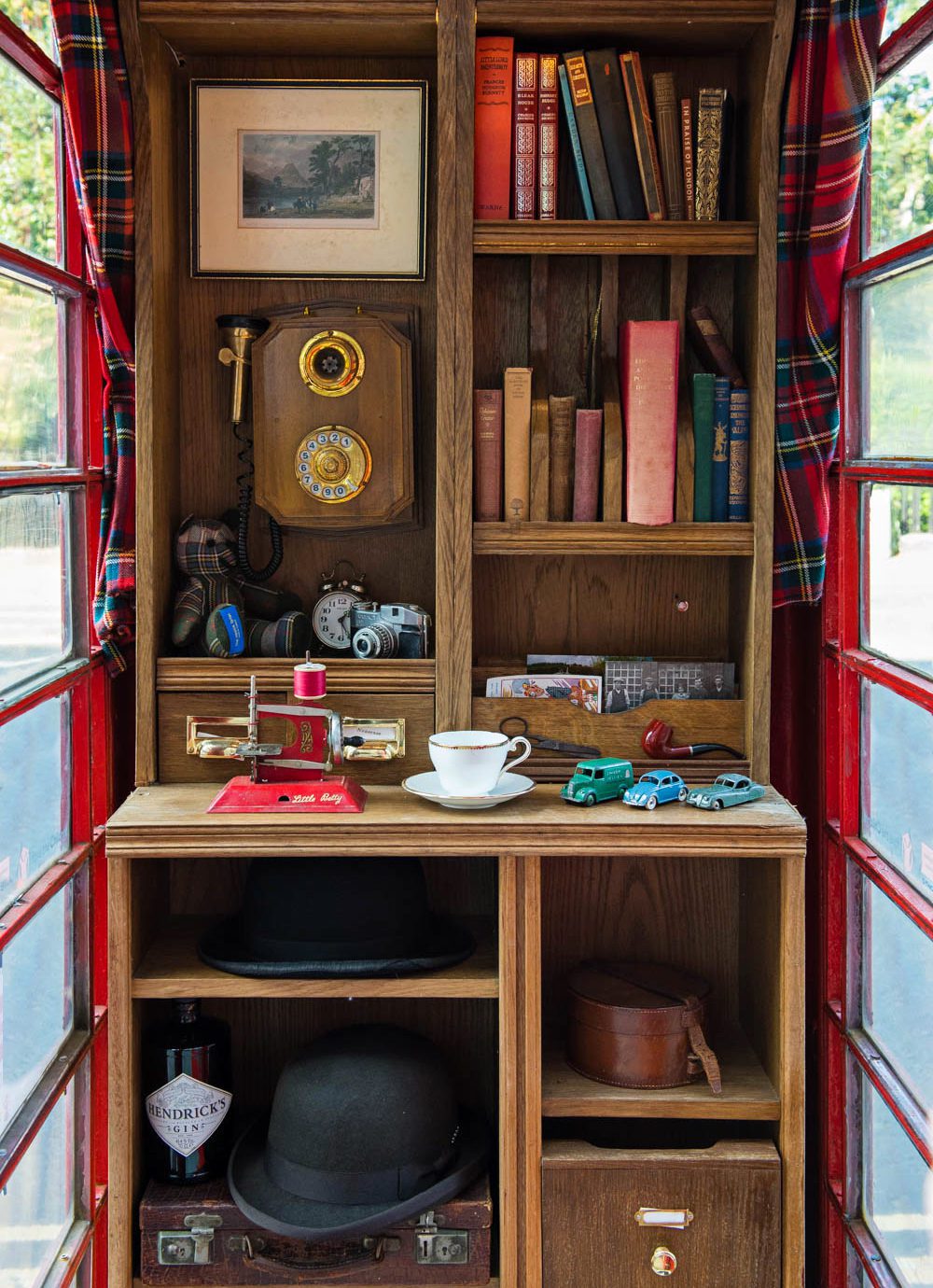 The result? An injection of whimsy and old-fashioned curiosity into the mature master-tailors. From a fitting room with a hidden built-in cabinet of specialty curated whisky to period trinkets and facades, welcoming visitors into another world. And along with these little whims, the tailors of Queen St have adopted a classically red telephone box, known as "Gilbert." Lovingly named after the designer of the iconic booths, Gilbert's exterior is similar to his many cousins around the UK, but inside, visitors are  transported again – this time into a second Stewart Christie shop. Fitted with hats, a cane, tartan curtains, and open drawers labeled "nonsense" and "stuff," you're welcome to embellish your look for a small donation to Save the Children. 
Located in what was once the estate of the Earl of Wemyss, there's documentation that the illustrious Earl doth protested when a storefront was constructed on his street in the 1800s. Yet, the Earl is long gone, and the stupendous Stewart Christie & Co remains to stand the test of time.