Like the head of a colorful crown, these illustrious houses compete daily for visitors' attention. Located in the coastal city of Gdansk, the noble homes form part of an unusual European city center. While most towns have a central square, the Long Market is a grand avenue that serves as the city's beating heart.
Once home to the city's richest citizens, the market is festooned with colorful designs and decoration as wealthy merchants had done their best to outdo their neighbors over the centuries. Originating in the 13th Century, the central strip grew as Gdansk gained importance as a port on the Baltic Sea. In the beginning of the Polish Monarchy, the avenue was actually known as "The Royal Route," as monarchs would process through the street upon entering the city. Ever the competitors, homeowners would compete for the King's attention as he processed down the long way, offering gifts in hopes of gaining favor.
Known as a symbol of the city, Neptune's fountain elegantly stands at the center of the Market. While water now pours from the mighty sea god's trident, legend has it that once Neptune got upset at the many coins being thrown in the fountain for good luck, and upon striking the fountain base with his trident, created the famous Gdansk liqueur–Goldwasser. Known for the tiny gold flecks suspended within the liquid, it most likely did not come from the angry Neptune, though it appears the fountain did get fenced off in 1634 in order to prevent any further annoyance to the god.
While most buildings on the royal way were rebuilt after World War II, a walk along the route can still be a time portal into the age where merchants once contested for the best house on the block. It is easy to get caught up in the golden rooftops and facades—just be sure to not throw any coins at old Neptune.
Written By: Seamus McMahon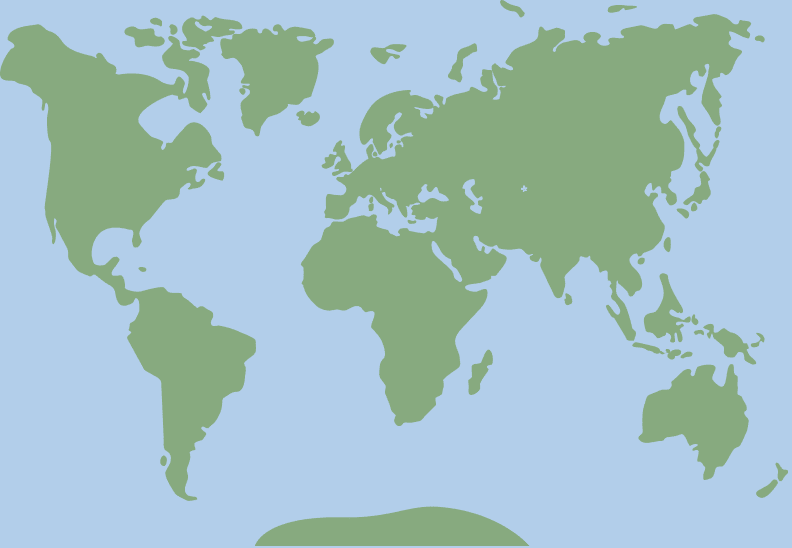 54.3483126, 18.6540527