During the summer, the waters of New Zealand's Lake Tekapo turn a magical shade of blue. This marvel is the result of fine particles of rock deposited from surrounding glaciers, which reflect the sun and lend the lake its glowing, almost neon, hue.
Revel in it by day, but train your gaze upward by night. Lake Tekapo has one of the busiest night skies on our planet, which is why the Aoraki Mackenzie International Dark Sky Reserve is based here. Restrictions on outdoor lighting that were put in place almost forty years ago help minimize light pollution, making the area a prime stargazing destination.
Both the lake and the Dark Sky Reserve are in Mackenzie Country. Though Maori people were the first to venture in, Scotsman James McKenzie "discovered" the basin in 1855. In March of that year he and his dog, Friday, drove flocks of sheep from South Canterbury to Otago, attempting to evade capture, as McKenzie was a sheep-herder-turned-sheep-thief.
After an extended search the authorities captured him, but—due to his highly intelligent Collie— they struggled to take control of the thousand sheep he had stolen. As the story goes, Friday carried on herding the sheep on his own until he was finally taken out by authorities. This curious incident resulted in the shepherd's name (with a spelling change) being applied to the region ever since.
In honor of Friday's legacy, local farmers commissioned a triumphant bronze memorial honoring working Collies, which was placed near the Church of the Good Shepherd. Its plaque attributes the statue to, among others, those who "appreciate the value of the collie dog, without the help of which the grazing of this mountain country would be impossible."
Image available as a collectable, limited-edition art print 🖼  Shop now!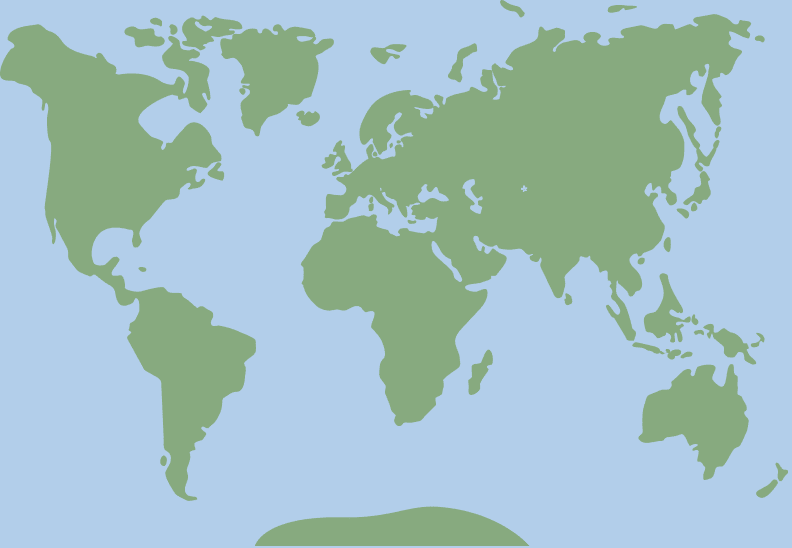 -44.0060533, 170.4793485