It was a sight powerful enough to have United States First Lady Eleanor Roosevelt utter, "My poor Niagara…" Also located on the border of Argentina and Brazil, the mighty Iguazu Falls sits within 252,982 hectares of national parkland. Built on the Brazilian side of these thundering cascades of water, the Belmond Hotel plays host to thousands of visitors hoping to catch a glimpse of one of the 7 natural Wonders of the World. 
While the falls themselves have existed for millennia, the origin of the name Iguazu comes from the Mbyá-Guaraní indigenous people, whose name of the area translated into Spanish as "Agua Grande" (big water). They got that right. 
7,000 cubic meters of water flow through the falls every second, with Iguazu stretching longer than Victoria Falls in Africa and higher than Niagara Falls to the north. The highest drop is called "The Devil's Throat," an 80-meter high gorge consisting of 14 different waterfalls.
Built in the Portuguese-colonial style in 1958, the Belmond Hotel is the only hotel in the entire Iguazu  National Park. Mere steps away from the falls themselves, the 5-star resort plays a balanced game of offering sightseeing of the UNESCO world heritage site while also giving guests the opportunity to take a dip away from the "thundering" waterfalls with a comparatively serene pool, and a restaurant that tickles guests pink. 
Voted one of the 7 new wonders of the natural world in 2011, the mighty Iguazu is a sight to behold and this nearby luxury hotel a welcome place to lay one's head. If only we could take that VW bus for a spin on our future adventures…  
Written By: Seamus McMahon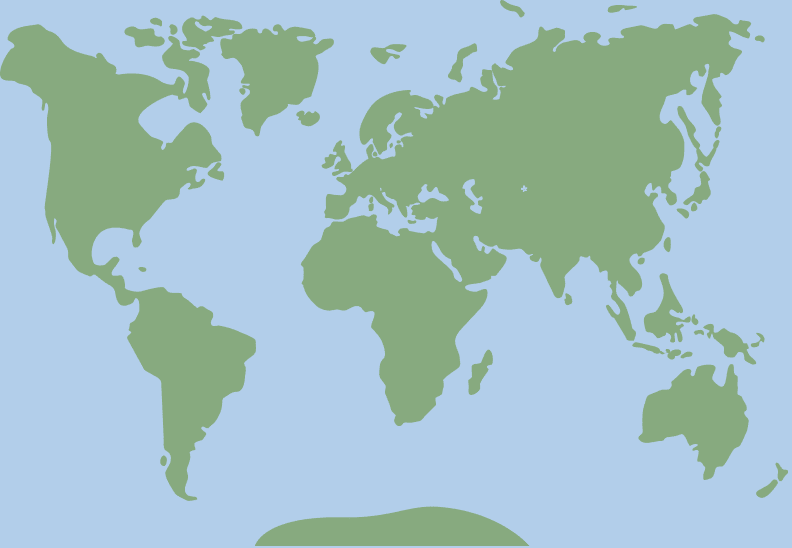 -25.6841773, -54.4388518