Presented in partnership with:

New York's legendary American Museum of Natural History is a lovely place to spend a day, immersed amid endless displays of biodiversity, geology, human culture, and interplanetary happenings. It's also a buzzing hive of scientific inquiry. In addition to entertaining and edifying millions of visitors per year, the museum also employs 225 full-time scientists, and sponsors 120 field expeditions annually. One such excursion sent Teddy Roosevelt to gather specimens throughout Africa, and he returned with 11,400 animals, including two elephants that stand proudly at the center of the Hall of African Mammals. Another yielded the discovery of the first Tyrannosaurus Rex, by famed paleontologist Barnum Brown (aka "Mr. Bones"). 
That spirit of exploration is shared by museum goers, as they're invited to observe 34 million specimens and cultural artifacts and 45 permanent exhibition halls—including one dedicated to the extraordinary achievements of intrepid polar explorer, Lincoln Ellsworth. Within, you'll be treated to a panorama of the frigid Antarctic, festooned with artifacts from his many exploits. 
His adventures commenced in the 1920s, as the quest to conquer the North and South Poles captivated the world. Ellsworth was among the air-blazers determined to voyage to the farthest reaches of our planet. He made multiple journeys in pursuit of untold wonders, untouched landscape, subzero climates, and possibly a hidden continent. In 1925, he and a team of six set off from Svalbard, (a Norwegian archipelago) in two Dornier flying boats. One lost power, forcing both to land. It took 3 days for the crews to reunite and regroup, followed by weeks of strenuously carving a runway out of rugged ice. After 7 take-off attempts, calling upon unimaginable stores of resilience, they managed to get one plane aloft, some 28 days later, and returned home.
Undaunted, the following year Ellsworth accompanied Roald Amundsen to fly over the Pole in the airship Norge, a blimp designed and piloted by Umberto Nobile, an Italian engineer. A blimp was preferable to a plane, as the latter flies too fast and too high to allow close examination of the terrain. The expedition was fueled by hydrogen and curiosity, as they were hoping they might discover landmass beyond the North Pole, and potentially identify an eighth continent. Though none was found, they succeeded in executing the first Trans-Polar flight, from Svalbard to Alaska. Along the way, on May 12, 1926, they spotted the Geographic North Pole. In so doing, they carved their names into history, as explorers of the highest caliber.
Ellsworth also used the feat to etch his name into a spectacular gift. After completing the expedition, he commemorated time by decorating the open-faced pocket-watch they had used for navigation. Clearly favoring vessel over brand, he doctored the watch by pasting the Norge blimp across the middle, obscuring the name of its distinguished maker, Patek Philippe—an elite Genevan company favored by the likes of Einstein, Mandela, Picasso, and Ellsworth. He inscribed it for Dr. John Finley, president of the American Geographical Society. 
The watch is rare not only for its navigational feats and subsequent embellishments, but also for its silver case: Patek watches are usually gold. Its delicate, extremely thin hands are also of note, as they bear a deep blue shade—a design achieved by temperature. Not the frigid temperature of the Poles, but rather a kerosene lamp which, when used over high heat and directed by expert hands, renders the desired color. 
Without his pocket-watch, but with his spirit of adventure still ticking, Ellsworth went on to peruse the opposite end of the earth, on four trips to Antarctica in the mid-1930s. For these missions he used an aircraft that he named Wyatt Earp, for his hero. Though he discovered the Ellsworth Mountains of Antarctica, he was believed to have fallen off the face of the earth, after Wyatt ran out of fuel and he and the pilot were forced to land. They were stranded for two months, until the British Discovery ship rescued the pair and returned them to New York City.
Lincoln's legacy is well preserved, particularly amid the regions he explored. Antarctica has land, mountains, lakes, and a former base named in his honor. The US Postal Service produced a stamp bearing his bold face and name. And he remains among small handful of people who have been awarded two Congressional Gold Medal, for both his polar and Antarctic flights. 
None of these accolades would have been as significant to him as his designated Hall at the AMNH, to which he was a major benefactor. The next time you visit this grand institution, his Hall is a pocket worth watching for, especially for visitors seeking an Arctic or Antarctic voyage…taken at room temperature.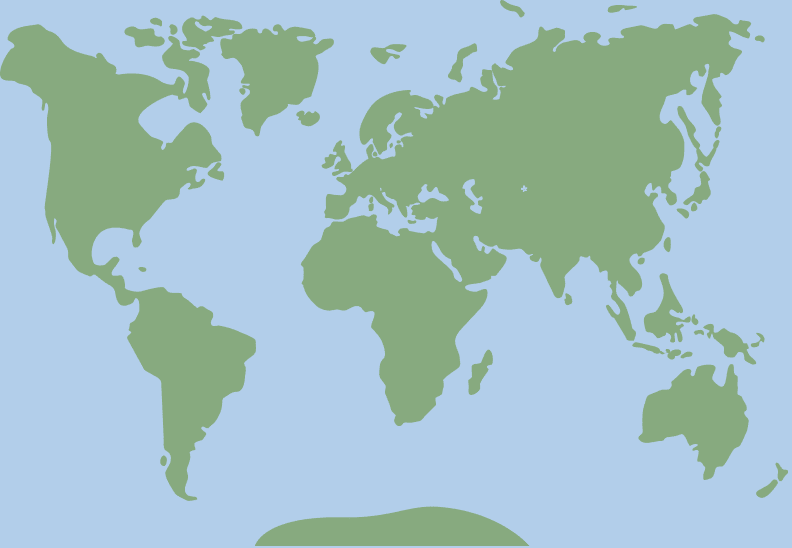 40.7813241, -73.9739882