Though bringing your own food into a movie theater is typically frowned upon, in the early days of the Apollo Theatre, owner Jerry Steel encouraged it. In fact, he was known for giving free shows to anyone who brought a basket of food for a family in need. A generous man with a strong business sense, Jerry would go on to turn this small theater into a priceless community landmark.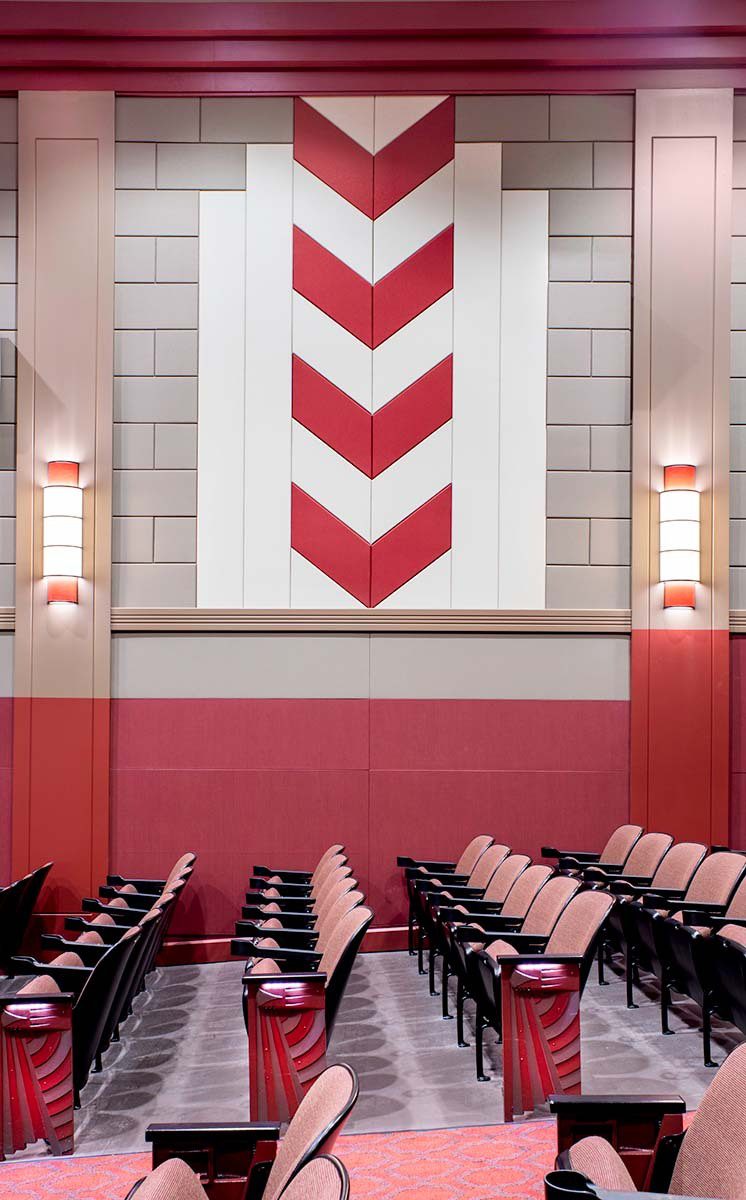 From Vaudeville to silent movies, the Apollo was an entertainment hub when it first opened in 1913. Jerry would take over the business nearly fifteen years later and, with a background as a film distributor for Warner Bros, he introduced the first "talkies" to compete with surrounding theaters. One additional tactic to blow away the competition? No, it wasn't extra butter on the popcorn (though, we wouldn't complain!). Rather, he gave his theater the motto, "Always a good show" – and he made sure it always was.
Over the next few decades, the Oberlin grew in popularity and size, eventually expanding to almost three times its original seating capacity. Jerry brought his family on board to help manage the business, and the Steels continued to operate the theater until the early 2000s, when they ultimately sold it to Oberlin College.
After an award-winning restoration by hometown heroes, DLR Group, the Apollo reopened in 2012 with its historic charm intact and a few upgrades to ensure they continued to carry forward the Jerry Steel promise. Today, the century-old two-screen cinema is home to Oberlin College's Cinema Studies Department and also acts as a first-run movie house. So be sure to pop by and enjoy the show, we would just check with the ticket-taker before you BYO-snacks 🍿