Cabin fever got literal when we were all suddenly cooped up in our houses. Needing respite from our own homes, many people took to the outdoors as a place to escape, and National Parks across the world were seeing an uptick in adventurers flooding through their gates. 
Living in NYC, Jamie and Eric felt the itch just as badly as everyone else and decided to shake it off by embarking on their bucket list adventure, a western road trip. Spending much of her childhood overseas, Jamie was set on finally being able to visit her first national park, so they loaded up their itinerary with as many as they could squish into a month-long journey. 
The hard part was figuring out where to start and end, and the two ultimately planned to begin at an American classic, the Grand Canyon. In order to experience as much unique terrain they took the northern route back home to east coast. From the sandy deserts to snow peaked mountains, it likely felt that the duo was traversing all four seasons as they climbed north up the road to Washington and through the northern midwest. 
There was certainly plenty to see, and even with careful planning, some of their best moments were spontaneous whims that took them off their planned schedule. Such as stumbling past Glass Beach in California, smelling tulips at Skagit Valley Tulip Festival, and even discovering a Bavarian-styled town in Washington equipped with authentic beer, schnitzel, and bratwursts to fit the theme. Of course they enjoyed a pint!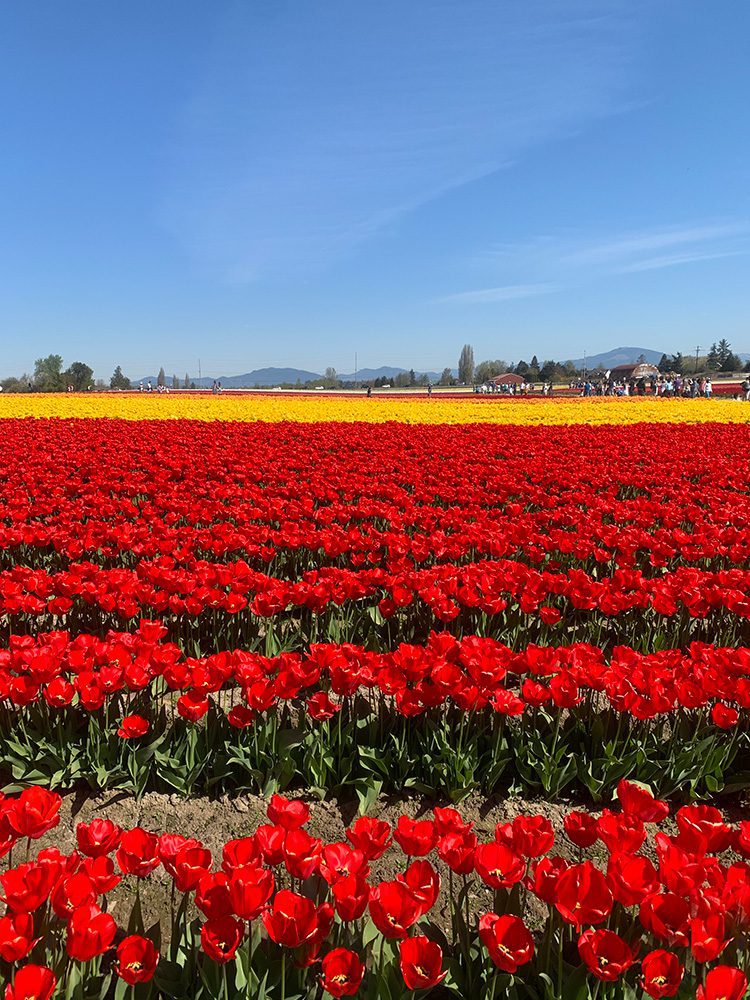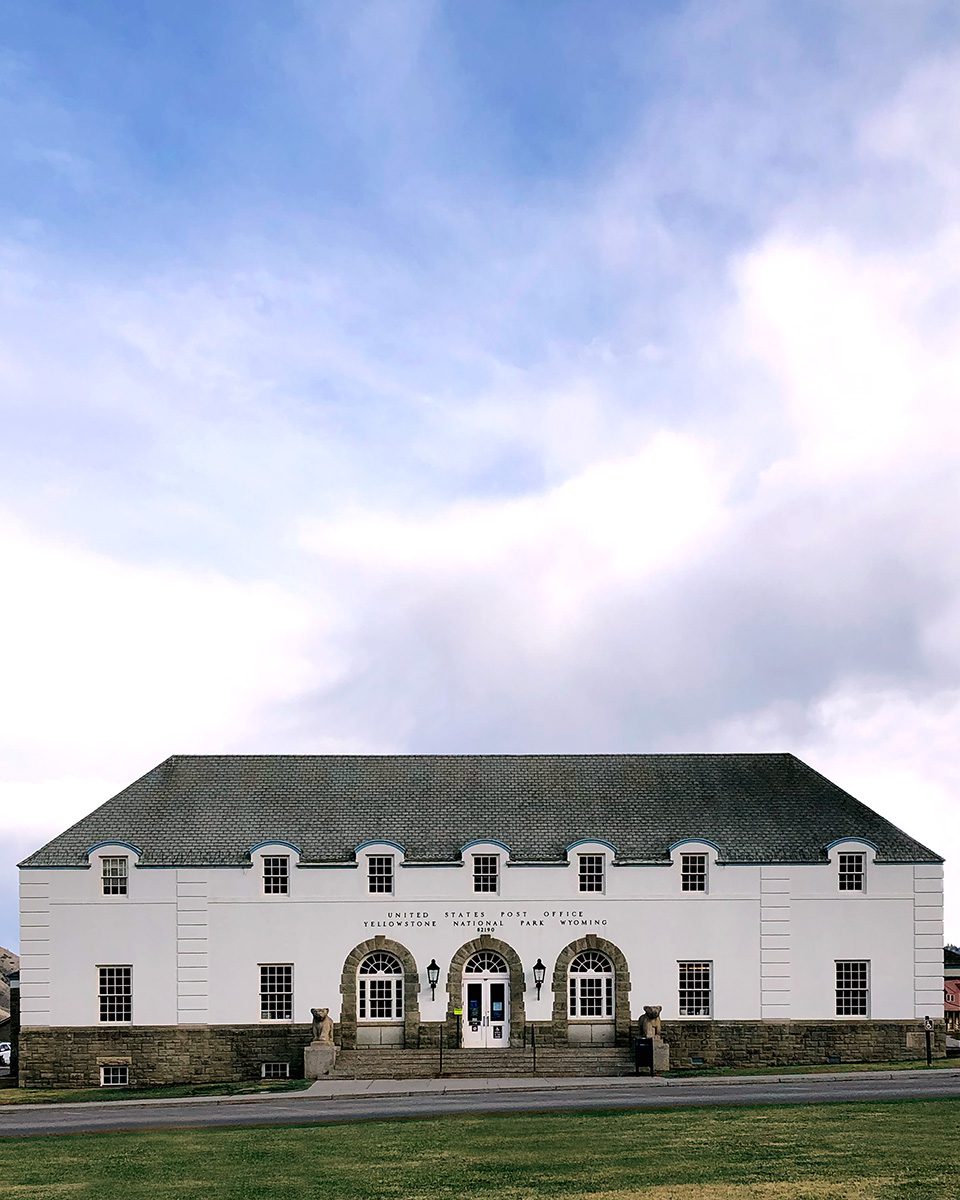 While in Washington, Eric threw a hail mary and reached out to one of his favorite artists, Nikki Frumkin. As a mountaineer and alpinist Nikki climbs so she can paint the scenes from above. When Eric messaged her that they were looking for ideas of what to do with their time in the area, she suggested a spot and offered to join them in their adventure! Meeting near Baker Lake in the Mount Baker Wilderness outside North Cascades National Parks they swam in the frigid glacial waters while viewing the alpine mountaintops. The best part?  Nikki even gave a few tips for Jamie and Eric making their own artwork.
But of course every trip has its road bumps. Seeing as the duo left in April, it made for good weather on their southern half of the trip, but winter weather on their northern end. As a snow storm can hit Washington even in late April, their National Parks require that all vehicles have snow chains from November 1 – May 1, and they are sticklers about it! (Probably towed enough cars from snow banks to know better…) Problem was, because there was not an ounce of snow on the ground, finding snow chains was nearly impossible! And although the chains were finally acquired, Jamie and Eric never ended up using them. Anyone else looking for some?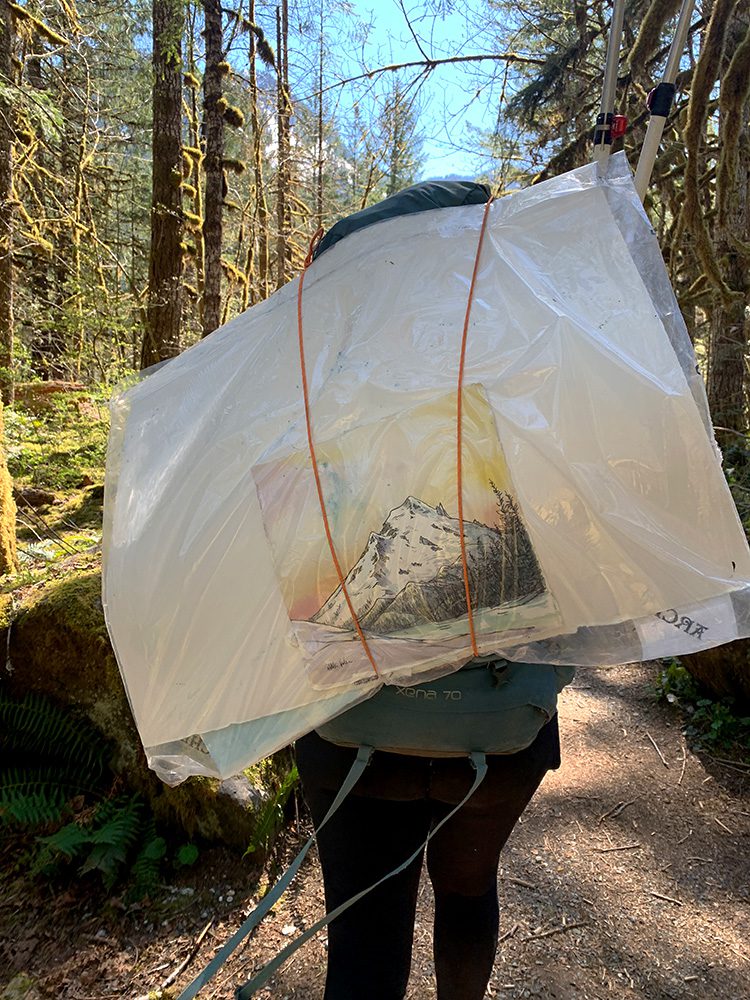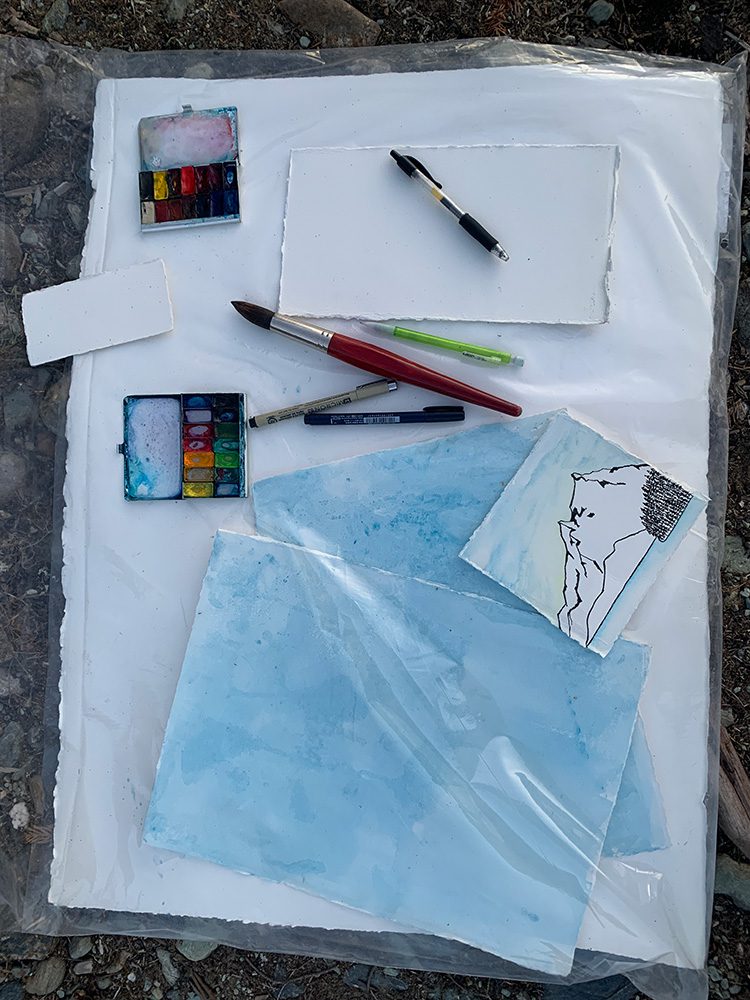 So what's their biggest takeaway from their trip? Don't wait! Plan big, and know that no matter how much you try to plan there will always be detours, that's all a part of the adventure. That includes snow packed detours, morning breakfast with the bison, and falling asleep on a 15 foot snowpack. 
AWA SPONSORED!
When Jamie and Eric reached out asking if we'd be interested in sponsoring some of their journey we were two thumbs up! We sent them on their way with some cozy hats and sweaters to keep them warm as they traveled north along with a lil' gas money incase they hit a detour! Of course we couldn't forget to send them our Book to keep them occupied before settling down for the night. But they came up with an even better idea on how to use it! The book became their "passport" for all their National Park stamps – needless to say, we're envious of their newest stamp collection.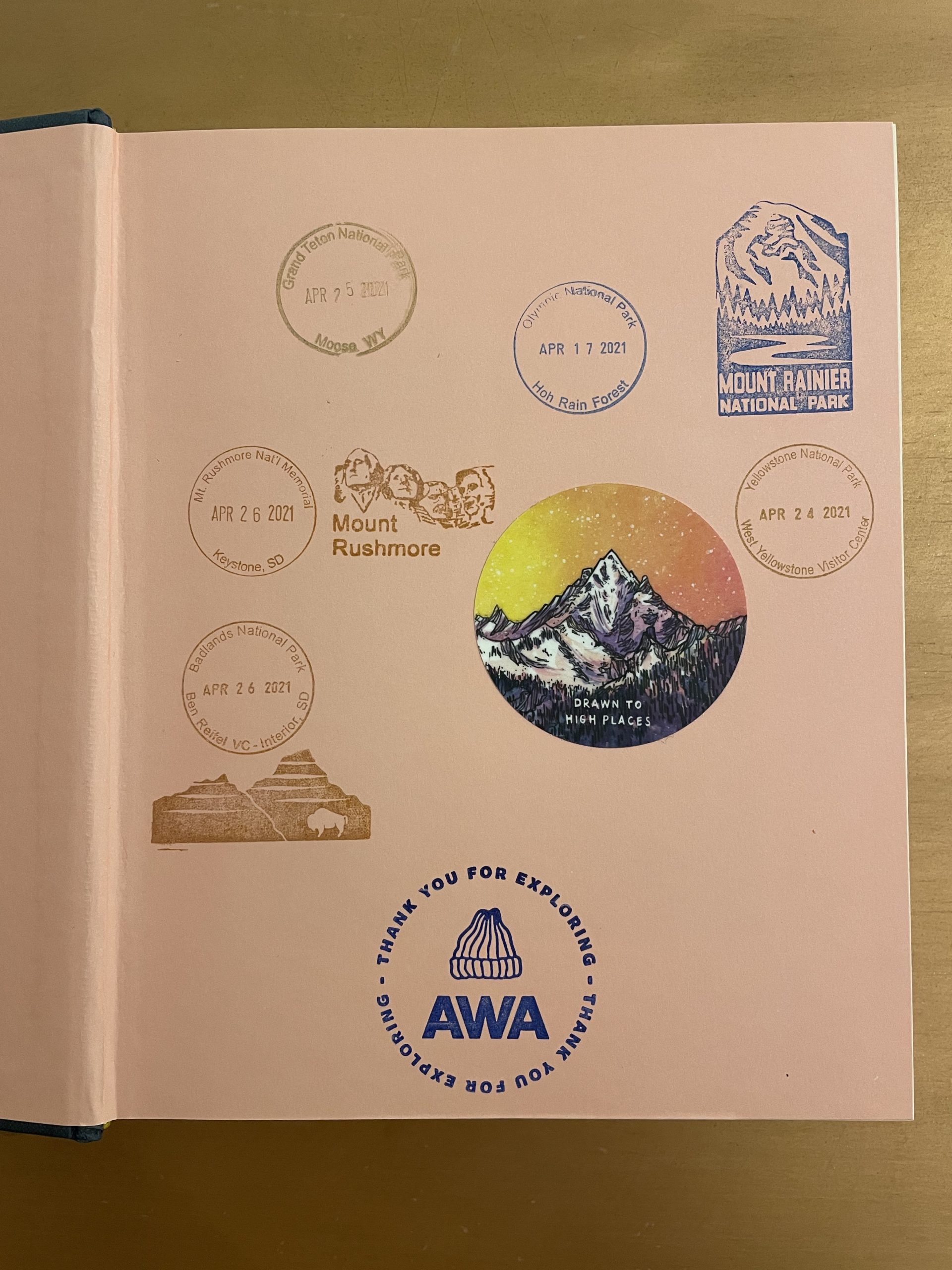 AWA ON THE ROAD
Collection of Jamie & Eric's National Park stamps kept as a memoir in the Accidentally Wes Anderson book.