At the youthful age of eighteen Princess Victoria ascended to the throne and promptly became the world's most eligible bachelorette of 1837. The press ran numerous stories about her beauty, wisdom and grace resulting in masses of valentines from enamored suitors.  But these admirers and proposals couldn't sway the teenage queen's heart, she was saving it for someone special. 
Despite a flurry of would-be-husbands (and a stalker or two), Queen Victoria would ignore almost every suitor, preferring the freedom of her unmarried life. Victoria's mother and uncle also ignored the requests, but their reasoning wasn't a stubborn heart, rather they felt they had the perfect candidate – Victoria's first cousin Prince Albert of Saxe-Coburg.  For once in history, it appeared their hunch was correct because upon the couple's first meeting, Victoria's heart was aflutter.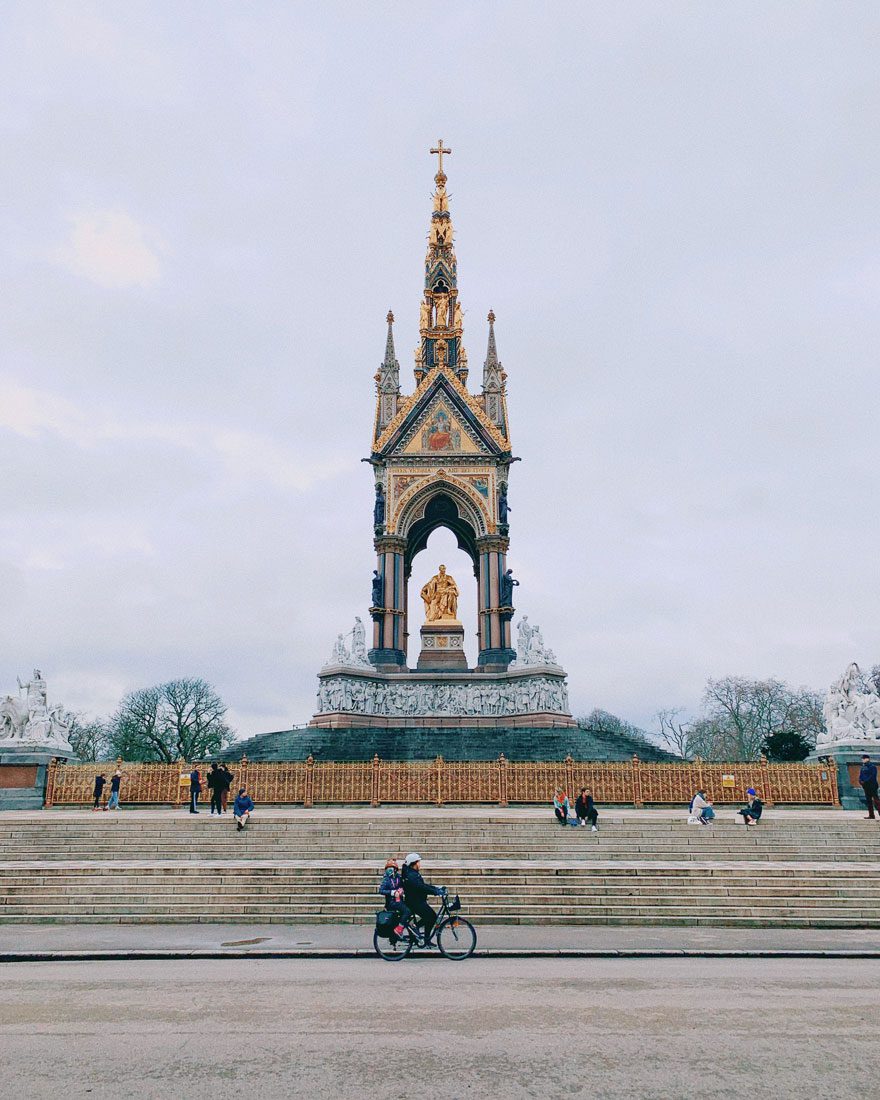 Unlike many of the royal marriages before and after them, their union was truly a real-life love story. They both shared strong family values, and fostered the image of a dotting family among their nine pampered children. Albert even became Victoria's right hand man when it came to ruling the country. Although there was some strain in sharing her power, and more than a few temper tantrums, Albert was always able to smooth things over by writing a carefully crafted letter. 
Unfortunately a good love story never seems to last long, and the royal's tale would shatter in 1861 when the Prince passed of typhoid fever at just forty-two years old. Paralyzed at the thought of not having her sidekick, the queen would fall into a deep depression. Along with retreating from the public eye, she would also wear black for the next four decades of her life. 
But there was one very public display of affection the queen would show, and it resulted in one of Britain's most beautiful memorials. To honor Albert's interests in science, technology, and humanitarianism, Victoria would have an ornate monument of colossal scale built in London's Kensington Gardens. 
The nearly 200 foot monument was designed by Sir George Gilbert Scott, who built ​​St. Pancras Station and the Foreign and Commonwealth office in Westminster.  On the frieze that is decorated with 169 historic artists from Homer and Shakespeare, Michelangelo and Bach, you can find Scott nestled in with the greats – what a signature! Unveiled to the public in 1872 the golden details and elaborate carvings must have been a sight to see, but among the multitudes of embellishment something was missing… where was Prince Albert? 
Due to some setbacks, the centerpiece of the memorial wouldn't be "seated" until four years later. Rather than being depicted on a throne or horse, Prince Albert is shown in an unusually candid pose for a royal – seated on a stool with a large book. Close inspection reveals that it's the guidebook of The Great Exhibition of 1851. Held in Hyde Park's Crystal Palace with over 100,000 exhibits and sponsored by the world's first soft drink – Schweppes – it was Prince Albert who played a large role in the event's creation.

Through family, royal reigns, tantrums, and death their love endures and towers high over the Kensington Gardens. But if it weren't for a young queen's stubborn heart she may have never found  her Prince Charming.