Oxford is home to the oldest coffee shop in Europe. Well, two of them. Sitting across the street from each other, these historic coffee houses have storied pasts almost as famous as their centuries-old house brews. 
Citing the writings of famous British author, Samuel Pepys, Grand Cafe can trace its lineage back to 1650 and Queen's Lane Coffee House was reportedly founded only a few years later in 1654–it was quite the decade for coffee in Oxford. Four centuries of coffee-making on the same block, and in a famously tea-drinking nation, would be an impressive history, if only it were true.
The current rendition of Grand Cafe, though beautifully decorated to look like a coffee shop from the regal years of the 18th Century, dates back only as far as the 1990s. While it may have been the site of the first coffee shop, it has been home to multiple Oxford businesses over the years, from a newspaper to a toy shop. 
Queen's Lane Coffee House, on the other hand, has always been a coffee shop. However, thanks to  the research of local Oxford historians, it turns out it may have originally been located a few blocks from its current iteration, with the present-day Queen's Lane Coffee House trumping its neighbor in age by a mere twenty years, having existed since the 1970s.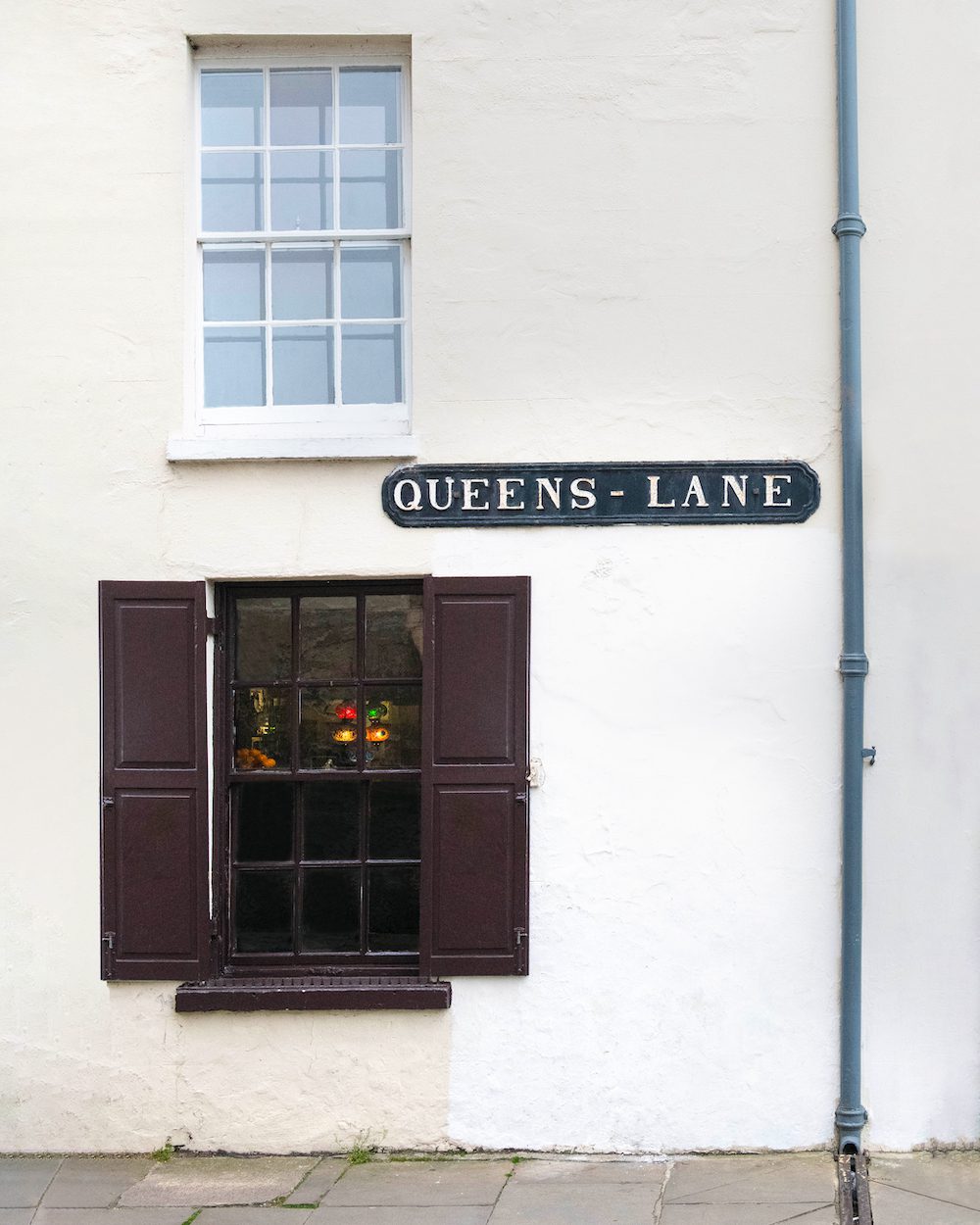 Despite their claims carrying asterisks, there's no doubt that both coffee shops have fun with their respective histories, and enjoy a friendly feud. Though their rivalry is not as bitter as a coffee bean, a patron walking down High Street and craving a caffeine hit does indeed have to choose between the two. Which one will come out on top we wonder?