The Salk Institute for Biological Studies is a masterwork of the arts and sciences. The Institute was conceived by two towering figures within their respective fields: Jonas Salk, the virologist who championed the polio vaccine in the 1950s, and Louis Kahn, the prolific Philadelphia-based architect who was responsible for designing leading research labs, museums, and religious institutions across the world.
After several years spent studying the poliovirus, Salk developed one of the first successful vaccines, administered to the public in 1955. While gratitude, fame, and the promise of fortune followed his success, Salk sought neither patent nor profit for his life-saver. Instead, he continued to focus his scientific research on viruses. Nearly a decade after approval for his vaccine, he opened the Salk Institute.
When creating the Institute, Salk partnered with another pioneer in architect Louis Kahn. Both hailing from Russian-Jewish immigrant families, Salk and Kahn shared more than their vision for a research center. Together, they possessed a desire to create a hub of innovation, one that would serve as a magnet and cultivating grounds for the world's greatest minds. In discussing its aesthetic, Salk told Kahn to "create a facility worthy of a visit by Picasso."
Kahn put pencil to paper and drafted an entire campus that would open the mind. Only the laboratory buildings were constructed, which include two Brutalist-style, six story labs surrounding a minimalist courtyard that surveys the expansive Pacific Ocean, seen here. In 1963, the Institute was considered complete, and heralded as Kahn's "defining work."
The Institute has since served as a leader in the study of biology and medicines, taking on research for diseases including AIDS and Alzheimer's. By its very design, it has simultaneously maintained a reverence to creativity.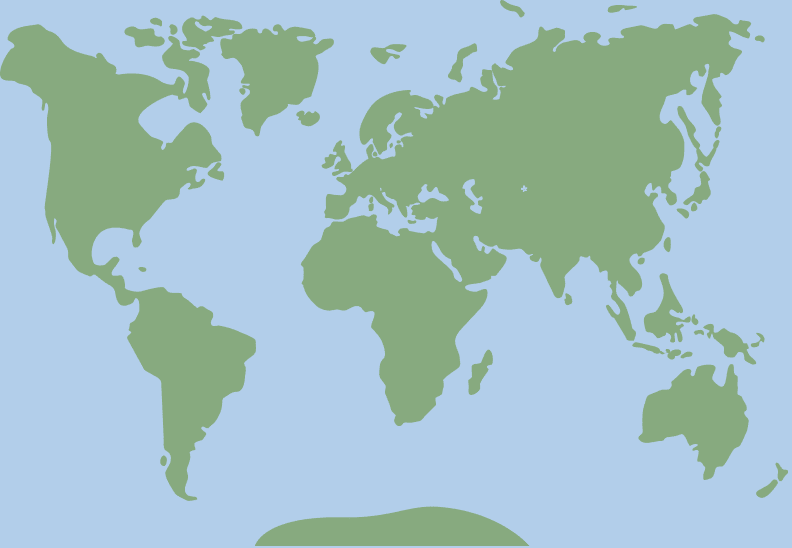 32.8871497, -117.2461483