While perfect for sledding and cool to the touch, the dunes of White Sands National Park are far from your typical winter wonderland – but easy to realize why it is the most popular tourist destination in the state.
Located in the Tularosa Basin in New Mexico, these sands get their uniquely white color from a mineral known as 'gypsum'. Coming from the surrounding mountain ranges, it is rare to find such large quantities above ground as gypsum dissolves when in contact with water. But this New Mexico basin offers a special biosphere because it is fully deprived of a water source – making this national park the largest concentration of the mineral in the world.
Gypsum sand has a bit of a super power – it reflects sunlight, and will remain cool even in the hottest Summer days. This allows for an intricate eco-system of over 800 different species, including the White Sands pupfish. Though it may seem unordinary for a fish to live among miles of dunes, the pupfish thrives in the small creeks and streams that appear during rare rainfalls.
But not all animals that currently inhabit the park are native to the sands. In the 1970s, a group of large antelope known as oryx were introduced to the park area. While majestic, the oryx has not a single natural predator, allowing for the population to blossom ultimately leading to competition for food sources with native species. To keep the circle of life in check, the herd of oryx are now fenced off in their own section of the park in order to regulate the lives of the local species.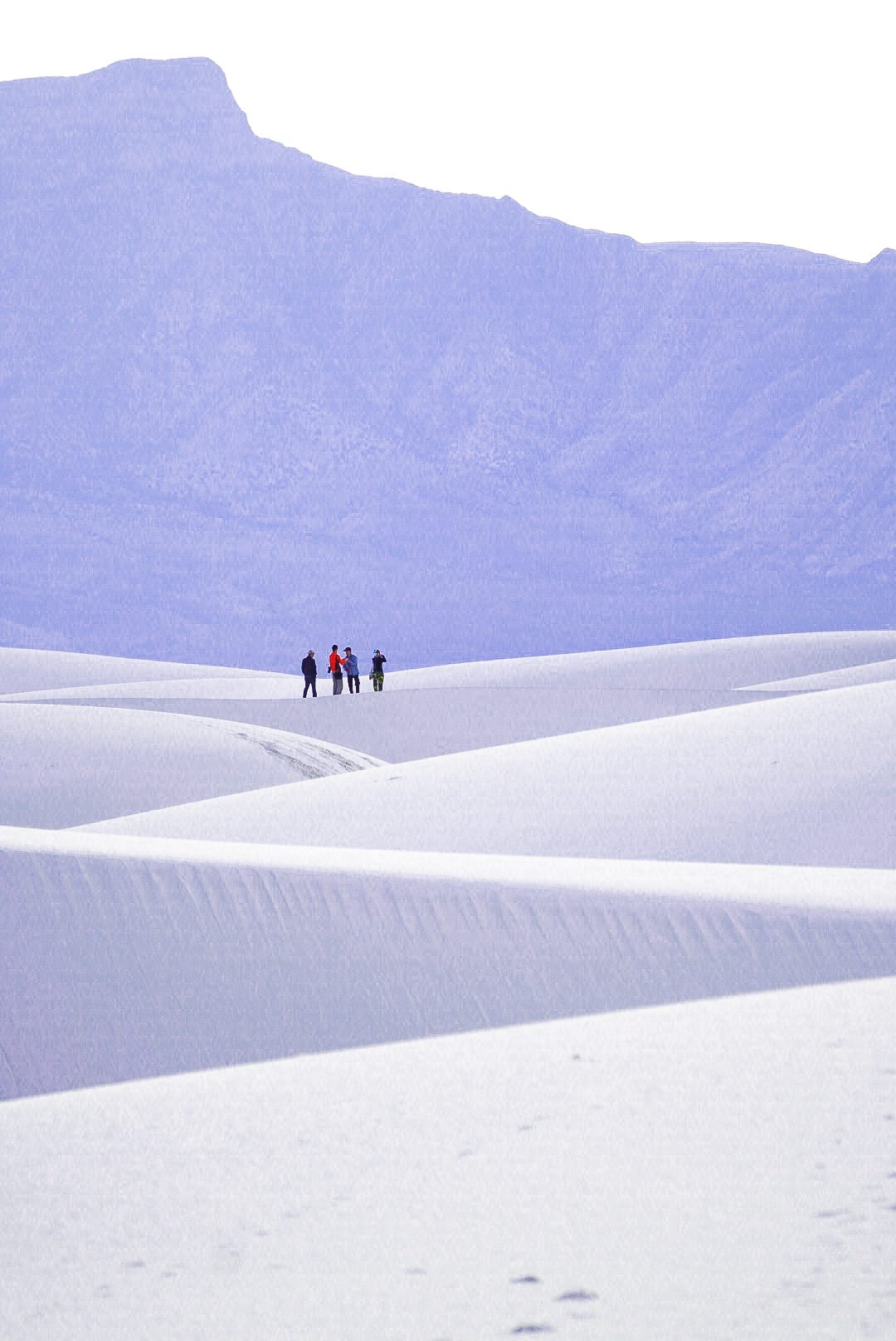 Due to the unique experience at White Sands, preservation has been a hot topic for the region since 1898. There were many failed attempts to protect the site, until presidential intervention. In 1933, Herbert Hoover designated the park as the White Sands National Monument. Although it would take almost eighty six years for the region to become the national park that we know today, this protection allowed the unique ecosystem to grow – and a perfect playground for Hollywood westerns & blockbusters to be filmed.
As one of the newest National Parks in the United States, White Sands hosts over 600,000 visitors a year. With miles of moving dunes, plants, and sneaky streams of gypsum, it's an atypical scene in the American Southwest. Although snowboards are encouraged to shred some dunes – visitors looking for a snowball fights will have to look elsewhere.