Walking by this curvaceous Art Nouveau style landmark, one can't ignore the elephant in the room. Or in this case, a white bulbous figure in the stained glass window. A world renowned food critic, travel expert, and tire-extraordinaire, this was the place the Michelin Man once called home in London. Described as a "strong, silent type," the brand ambassador and his company's history offer a unique look into the burgeoning automobile industry in the early 20th Century. 
Inspired by noticing a tall stack of tires in 1894, brothers André and Édouard Michelin worked with French cartoonist Marius Rossilion to create "Bibendum," the Michelin Man's real name. Taken from the Latin phrase "Nunc est Bibendum" or, "Now is the time to drink," the phrase was intended to promote Michelin tires "imbibing" many nails and cuts and still functioning.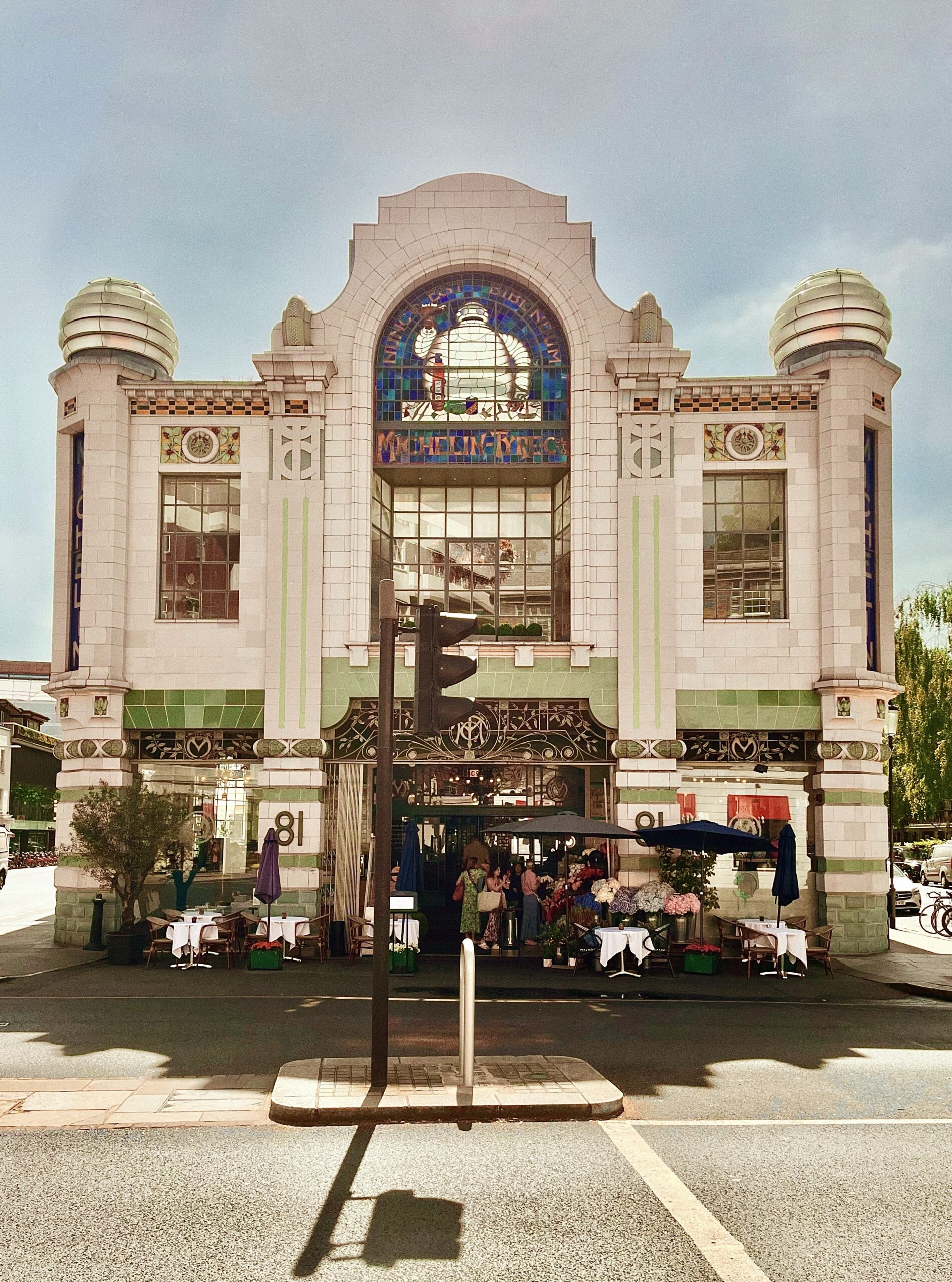 Intended to personify a stack of tires, Bibendum is technically the correct color, as tires were originally off-white and beige until 1912. Originally portrayed as a gladiator and upper class figure smoking a cigar, the Michelin Man's shape and image have shifted over time, ultimately evolving into the family-friendly marshmallow we know today.
Though Michelin no longer owns this structure enshrined to their mascot, restaurateurs Paul Hamlyn and Sir Terrence Conran purchased the building in 1985 to create an eatery that honors not just the company, but also their famous ambassador. Since 1987, patrons have dined amongst the many colorful stained glass windows depicting Bibendum — though he now leaves the drinking to the restaurant's guests…