Welcome to the deceptively serene shorelines of Point Cabrillo on the North Coast of California. The waves below this beautiful light station have ushered in the demise of many ships & travelers prior to its construction. And though calmer waters have since prevailed, the period between the Point's discovery and the Light Station's construction was nothing short of an Adventure.
After unsuccessfully trying his hand at the lumber business in New York City, Bostonian entrepreneur Henry Meiggs packed up his things and headed out West to try his luck on a new coast. California's gold rush was in full swing upon his arrival, but Meiggs would find fortune in the dense lumber-rich redwood forests of Mendocino County – as a matter of pure speculation.
In 1950, a former opium-trading clipper ship, The Frolic, had run aground just off of Point Cabrillo's sandstone headland. When Meiggs and his investigative agents heard the reports, they headed out to see if they could salvage any of the remains. While the ship's former Captain and crew were transporting a "veritable emporium of Chinese items" on their ill-fated voyage, The Frolic had a long history as a successful opium runner, carrying the highly sought-after drug to the United States from Bombay and China.
Historians call The Frolic's demise "the most significant shipwreck on the West Coast".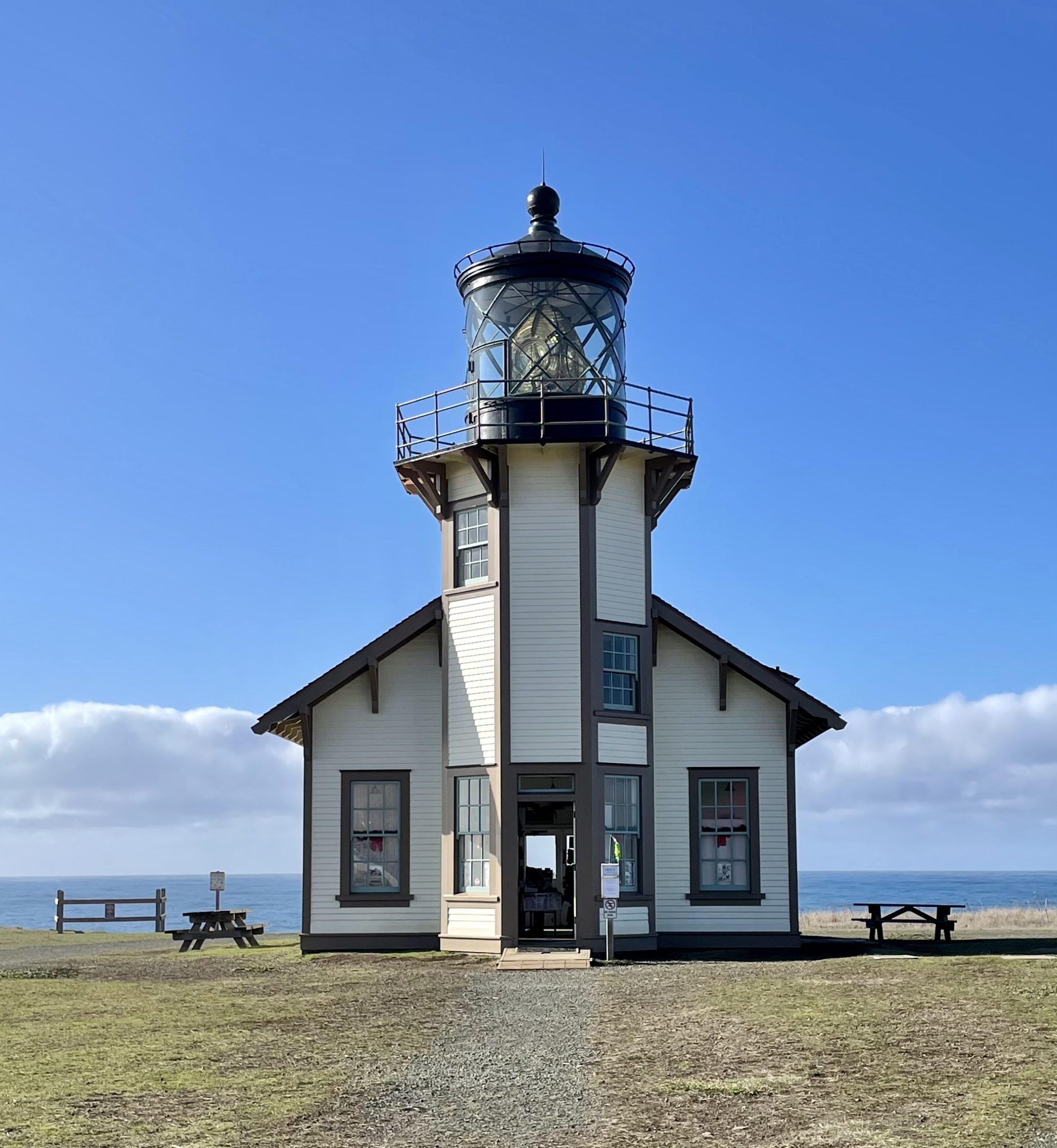 Although there was no cargo to be salvaged from the wreck, there were towering redwoods just off in the distance. Upon this discovery, Meiggs set up a sawmill and claimed the Point and surrounding area as Meiggsville, which would later be renamed the town of Mendocino.
Meiggs' establishment of the most important logging community in the county with the Mendocino Lumber Company solidified the need to safely and cheaply transport lumber across the seas as opposed to more expensive modes of transport over land. Thanks to the charming rustic barn-like Light Station and its third order Fresnel lens (weighing over 6800 pounds with a beam that rotates every 40 seconds, producing a flash every 10 seconds), ships could also safely shift their industry alliances from the illegal trading of opium to the growing (and legal) lumber industry at the turn of the 20th century.