Situated on Plymouth's Kellogg park, the iconic milky green neon of the Penn has lit up the town's night sky for decades. While wearing a simple facade, the theatre has served as a community staple—even though it didn't serve a buttery movie-goers' standard in its first decade of life. 
An employee of the nearby Penniman & Allen Theatre, Harry Lush purchased a section of land in Plymouth to create his own movie house in the burgeoning community. While ideas for the name of the movie theater were tossed around and changed a few times before the grand opening, it was "Penn" that lit up the theater's front entrance on December 4, 1941, for the theater's first screening of "Weekend in Havana." While the movie may have served as a tropical escape for that Midwestern cold winter, a usual suspect of movie houses was notably missing—popcorn. Mr. Lush didn't like it.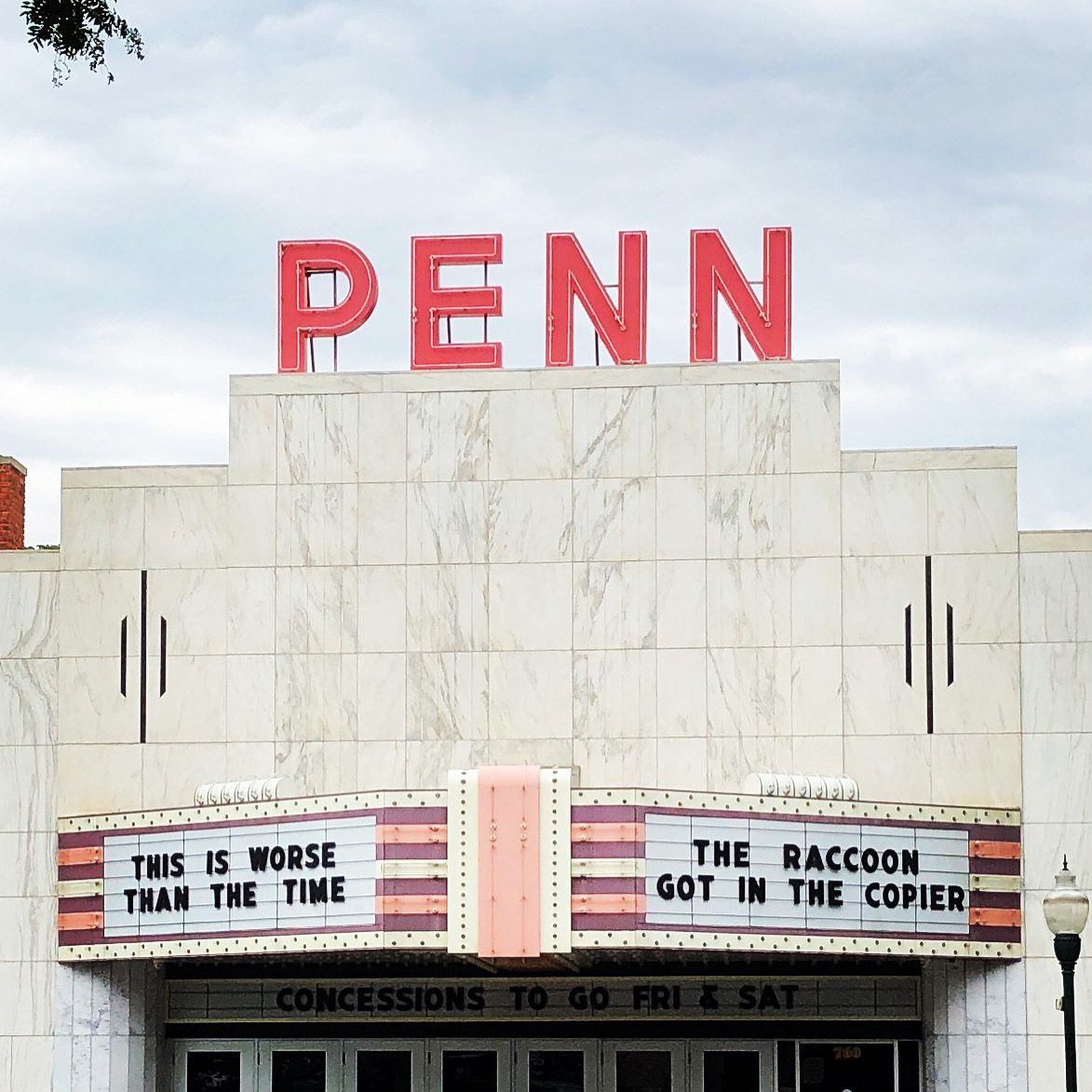 Much to any salt and butter lover's chagrin, popcorn would not be served until 1950, when Harry Lush left for sunny California. As time went on and the theatre passed through a slew of popcorn-appreciating owners, the Penn Theatre withstood the tests of multi-screen cinemas and VHS, etching itself firmly in Plymouth lore. Lloyd Oliver, known as "The Voice the Penn," served as the theater's projectionist for decades, solidifying its legendary status in the community. 
In 2003, the single-screen movie house succumbed to the demands of the movie theater industry and closed indefinitely. In a testament to how beloved the small theatre is to Plymouth, organizers immediately got to work to bring it back, founding Friends of the Penn to run cineplex and a group of local businessmen leasing the building for $1 a year. Since 2006, the theatre has successfully been run by volunteers and workers dedicated to showing classic Summer film festivals, indie matinees, and cinema classics. A visitor has not to worry about this new ownership either–popcorn is served.