Just a few blocks from Chicago's famed Wrigley Field, the iconic red neon lights of the Music Box Theatre mark the presence of another religious-like institution to the city's moviegoers. Since 1929, the building has brought together the masses of the Lakeview neighborhood and beyond for their ongoing Friday night features.    
Built in the era of single-screen movie palaces, the theater was designed in what Chicago critic Paul Gapp described as "an eclectic melange of Italian, Spanish, and Pardon-My-Fantasy put together with passion." Entering the main theater, you're transported by the walls & ceiling painted to depict a palatial Greco-Roman courtyard with a dark blue starry night sky overhead and well equipped with lovingly creaky chairs to bring you back down to earth.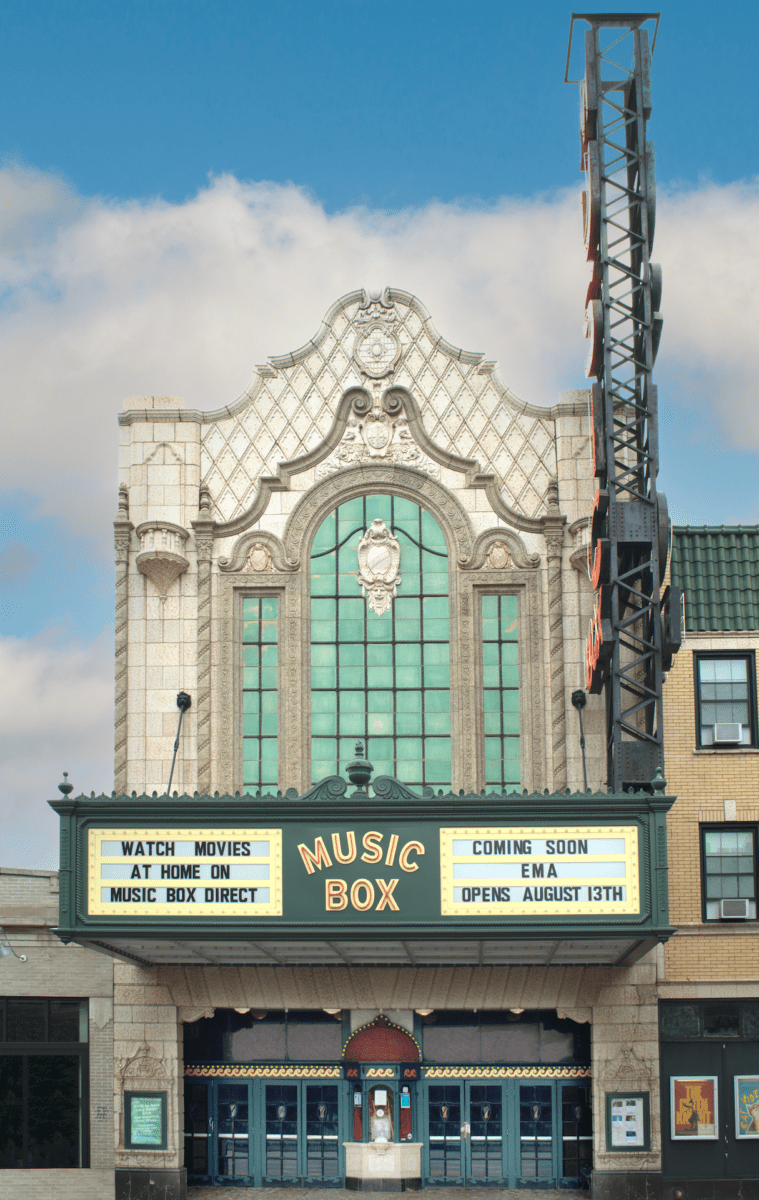 Along with many of the original theaters showing "talkies," the Music Box struggled to compete with multi-screen cineplexes in the mid-20th Century, as seeing a film from a beautiful and historic setting gave way to the convenience of choice. The building changed hands multiple times until Bill Schopf stepped in to turn things around.
In 1986, Schopf recognized that the Music Box was not only a neighborhood landmark but also a ticket back in time for those who wished to enjoy films 'the good old fashioned way'. With the help of a highly dedicated team of programmers and staff, over the years the theater became the go-to-spot for old classics, independent films, and Christmas movie sing-a-longs. The Music Box house organist Dennis Scott even brought in a revived 1929 Kimball pipe organ that is used to transport movie-goers back to the bygone days with a truly authentic "silent film" experience.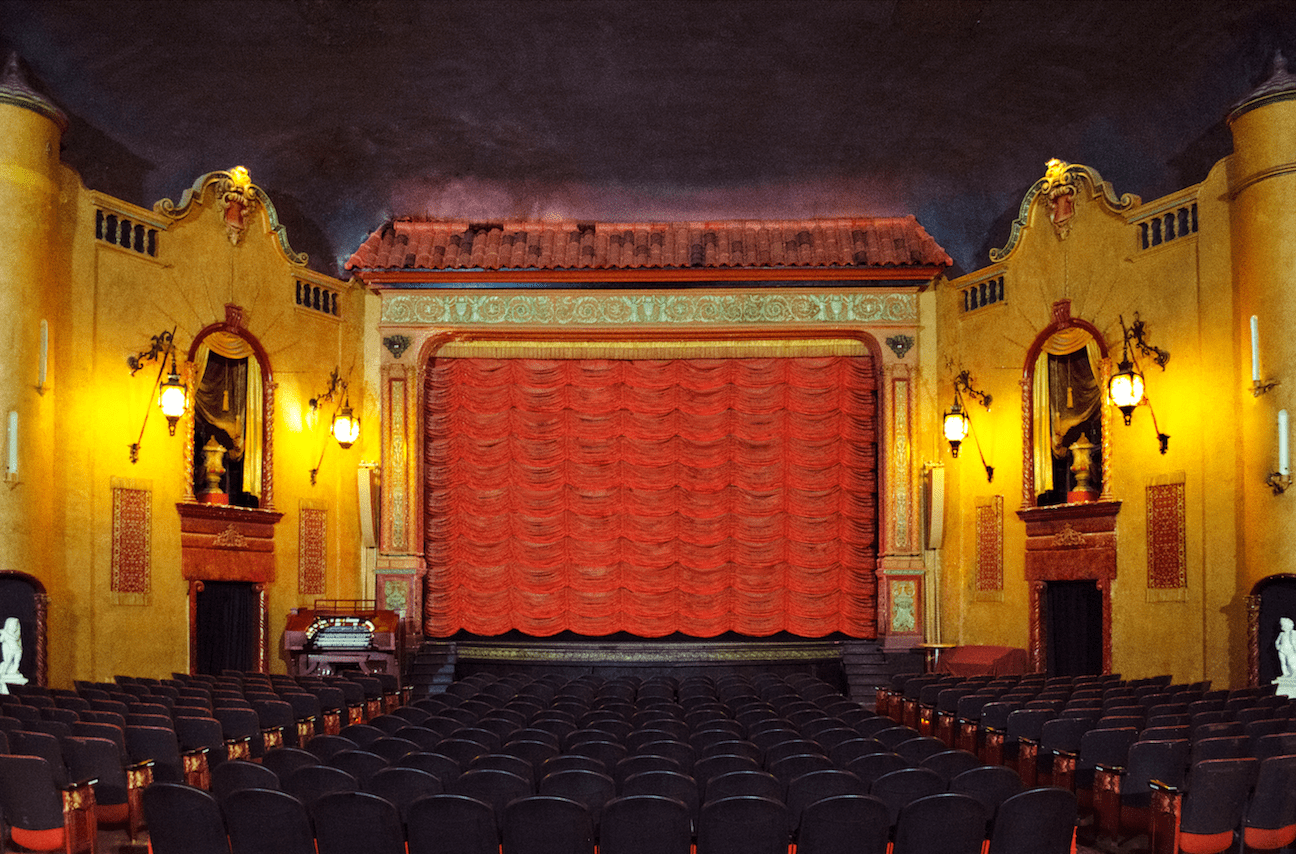 Thanks to these programs and authentically retro ambience, the Music Box has drawn an extremely loyal fanbase ever since – even extending to beyond the living. An old night manager of the movie house, "Whitey," spent most of his life here the Music Box while living just two blocks away. Well, one day, Whitey fell asleep in the empty lobby and never woke up. He can sometimes still be heard pacing the 4th aisle of the theater space, and shows his distaste for bad organ playing by dropping drapery on both organ chambers. The Music Box staff endearingly call him the "Manager Emeritus."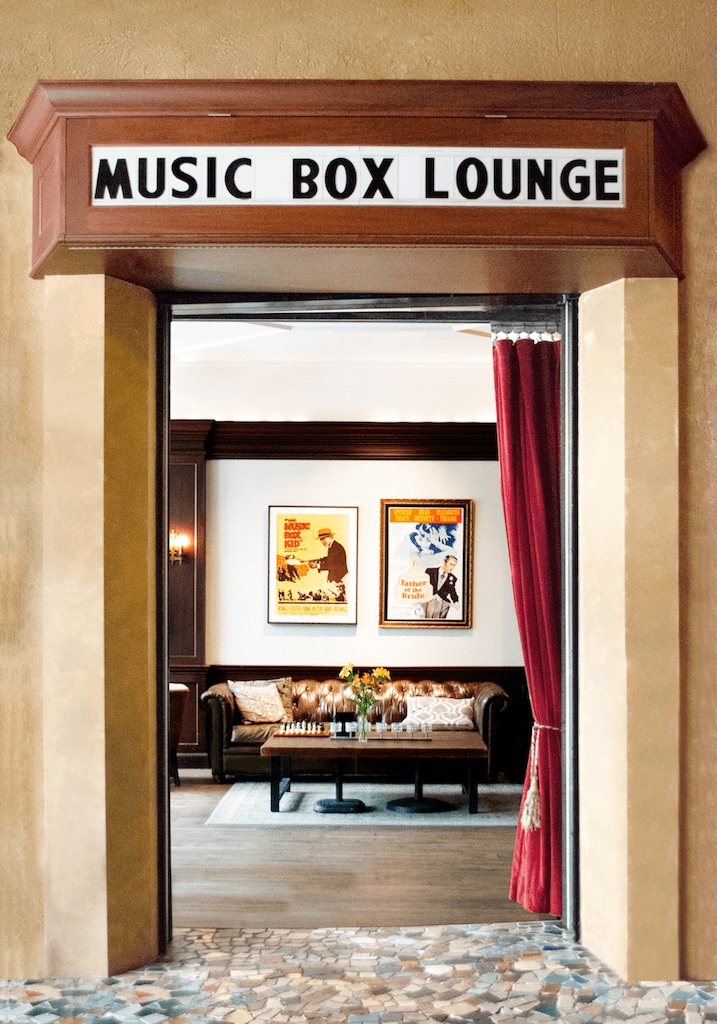 The theater has certainly "grown to be one of a kind", as Bill Schopf once quipped – and we could not agree more. Surviving the many shifts of the movie and entertainment industry, what once was a small neighborhood theater among the many is today "old royalty" in the City of Big Shoulders. Thanks to their close-knit community, they were able to weather the storm of 2020 and stay afloat through other ups & downs. All further evidence that there's more to the Music Box than the delicious buttery popcorn…just beware of falling curtains for any amateur ivory ticklers who take a seat at the organ.