When the Lumière brothers debuted their 50-second-film here in the late 1800's –  L'arrivée d'un Train en Gare de La Ciotat – alarmed audience members responded to their first experience of a motion picture by leaping up and bolting for the exits to escape the oncoming train.
A few decades later in 1931, the first talking movie to be shown at the Eden was a French musical melodrama called La Route est belle (The Road is Beautiful). Audience members were in tears at the intermission and everybody shook hands to commemorate the achievement.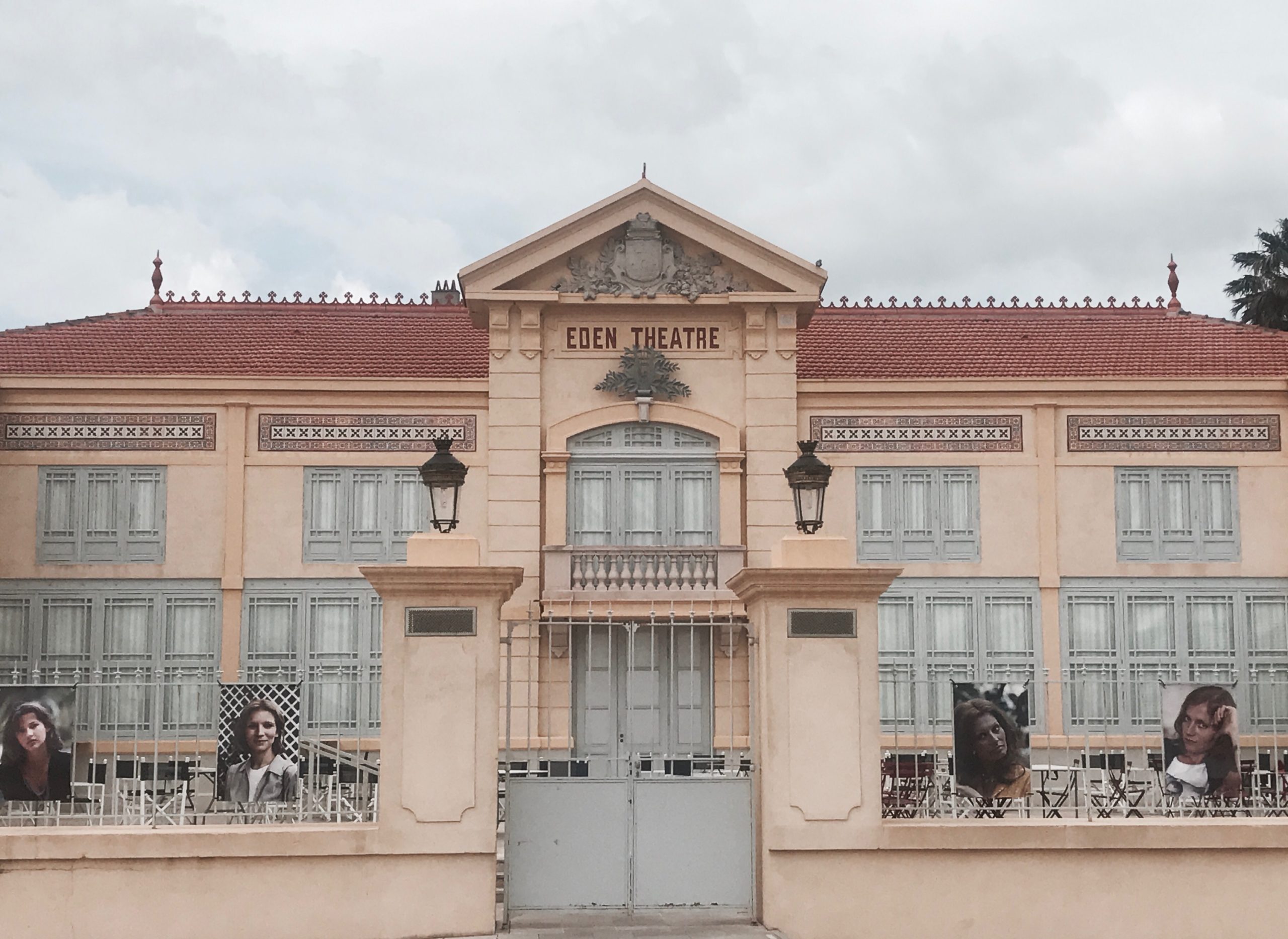 In addition to captivating audiences with its movie magic, the Eden has remained a fighter throughout its longstanding run.
In 1945, a German submarine mine damaged the front of the building, but it remained standing while theaters across the country were demolished or repurposed. In 1982, its owner was murdered by thieves robbing the register. Even then, it continued to open for one week, once a year, to host small film festivals.
A dozen years after, a safety commission would force The Eden to lock its doors completely…but the community of La Ciotat wasn't having it. In early 1996, it was officially listed as a French historical monument, which kept the historic theater from being turned into anything else, even as it stood in decay.
Due to continued efforts from determined volunteers, The Eden was restored as part of the events of "Marseille, Capitale Européenne de la Culture 2013." Thanks to such will and respect, the cinema is still showing films today.
In the fall of 2020, The Eden marked the 125th anniversary of their landmark debut by showing the same sequence of short films by the enterprising brothers of light. Miraculously, there were no railroad casualties at the screening.