While romping through the Danish countryside, one won't have to travel far to find restful accommodations and warm meals. Known as "kros" these countryside inns were commissioned by a disgruntled royal way back in the thirteenth century, and today are occupied by some of Denmark's finest restaurants. 
Over seven centuries ago, the King Erik Klipping of Denmark decreed that "kros," be constructed at every mile on the roads of the Danish countryside to accommodate weary wanderers, and most importantly, his militia. Each post was required to offer beds, food, and enough drinks to satisfy a thirsty traveler (or army). Many of these kros still exist in modern Denmark, including the inn at Henne Kirkeby, which was built to the old king's standards, in 1790.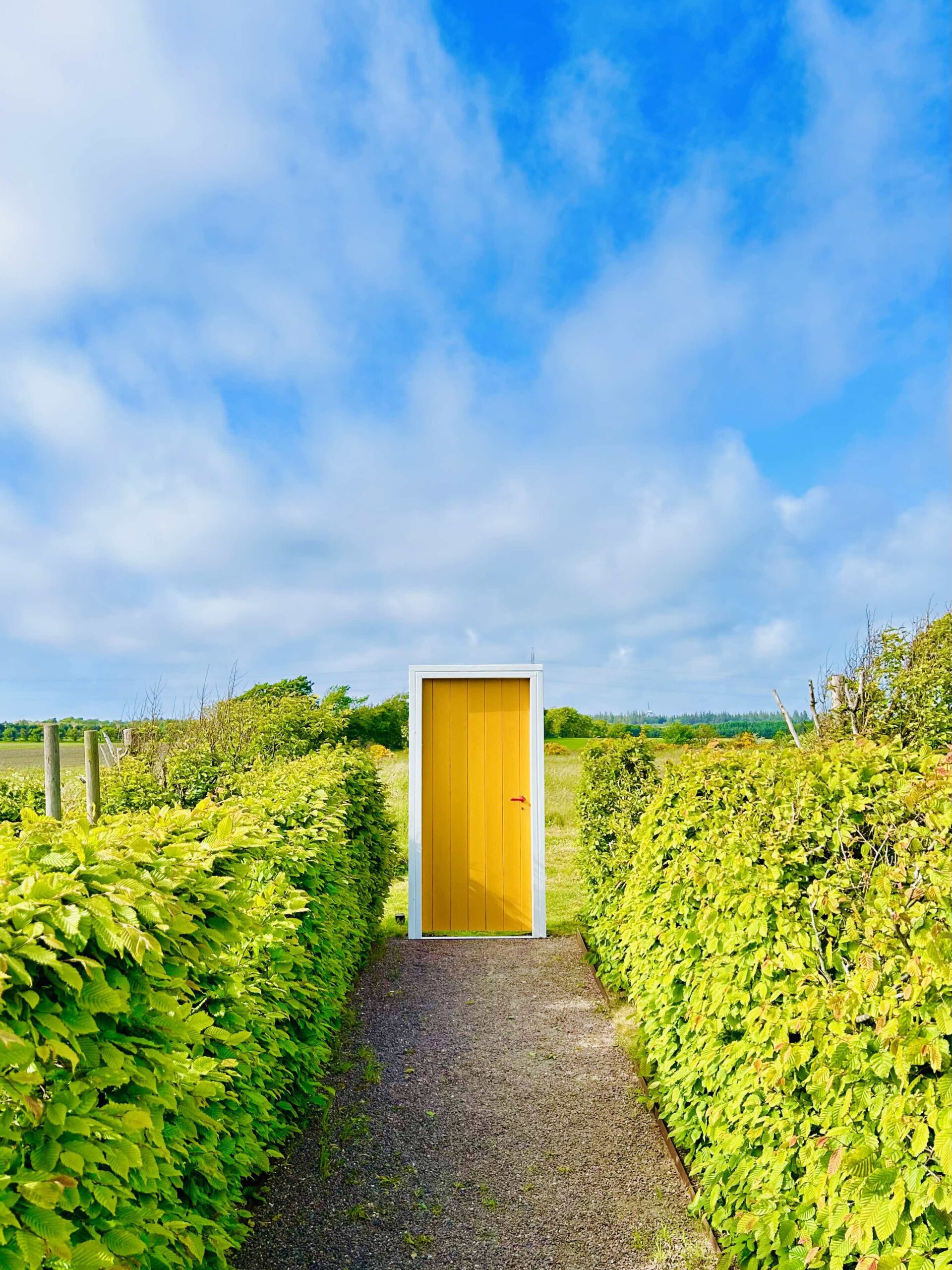 Fast forwarding to 2011, Chef Paul Cunningham found himself completely burned out from ten years of endless efforts at his hit Copenhagen restaurant, The Paul. Closing the urban eatery, Cunningham was a weary traveler himself in need of some rest. So when he was asked to come on board to run the restaurant at Henne Kirkeby, he obliged.  In the immense garden-filled campus, a now calmer Paul quickly crafted a menu that would win two Michelin stars by 2017. Boasting the largest kitchen garden in Denmark, outfitted with art pieces including this mustard-yellow door, Cunningham's restaurant has its own orchards and beehives, along with wild game–all featured on the menu. In order to satisfy the spirits of old wandering militiamen, fish and chips are served on Fridays to keep the old souls jovial
Playing host to twelve tables a night, the restaurant at Henne Kirkeby continues the long Danish tradition of restoring roadtripping guests back to traveling speeds. In this iteration of the kro, one could say it also applied its restorative powers on its innkeeper.