In the heart of Amsterdam sits a now-not-so-secret Secret Chapel. Once a clandestine church, or schuilkerk, this hidden house of worship was built in 1751 – one of many unassuming spiritual spaces assembled at a time when Roman Catholic churches, among others, were forced to reside out of sight and out of mind.
At that time, the Calvinist-controlled government attempted to stifle certain sects by restricting holy structures from public sight.  Religious minorities were tolerated on the condition that they remained discreet.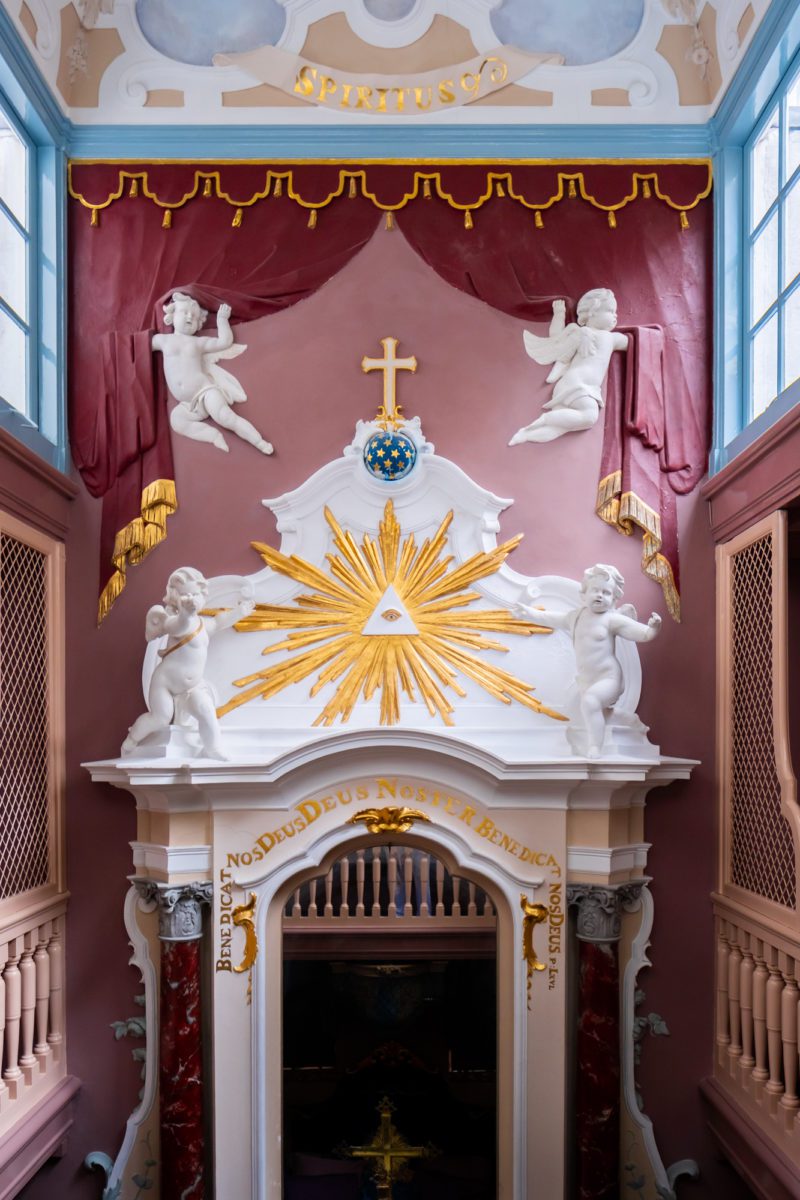 This religious oppression lead to improvised alters springing up in sheds along the countryside – ultimately earning the moniker Schuurkerken or barn churches – but city dwellers had a harder time establishing their concealed chapels.
Early clandestine churches were makeshift spaces, but by the 17th century some began constructing elaborate interiors – as exemplified by this striking centerpiece.  Down alleyways, behind inoffensive facades, what they lacked in exterior markers, they made up for in detailed decor.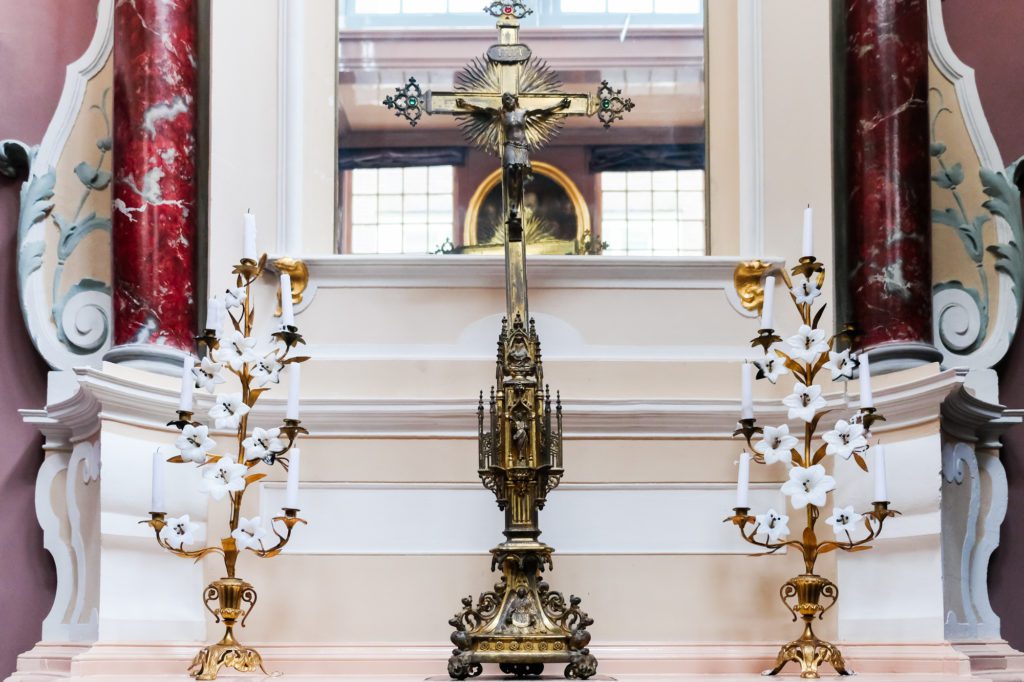 While it is not clear how many existed, a number of these spaces have been preserved, and some even still hold services today. This relic above was restored and remade into a rental residence where you and a guest can rest your heads for a cool $700US per night.