Though the clouds may look formidable, they can't take away from this island's recent acclaim as  "Best Island in the World." A quiet retreat from the busy urban areas of Reykjavik, the isle of Flatey is just that, a flat patch off the western Icelandic coast that is less than two miles long. It's charm, however, is found in the ominous presence of nature on the island, striking visitors with the simple thrills of sprinkling rain or long hours of sunlight in the Summer.  
Around the late 1700s, the island's population boomed– becoming home to a large fishing community. With changing trades and societal shifts, however, numbers began to dwindle in the 20th Century. Today, though dotted with many quaint cottages from that prosperous era, only 6 permanent residents call the island home. Each Summer, however, Flatey's population booms again with winged tourists–Atlantic Puffins.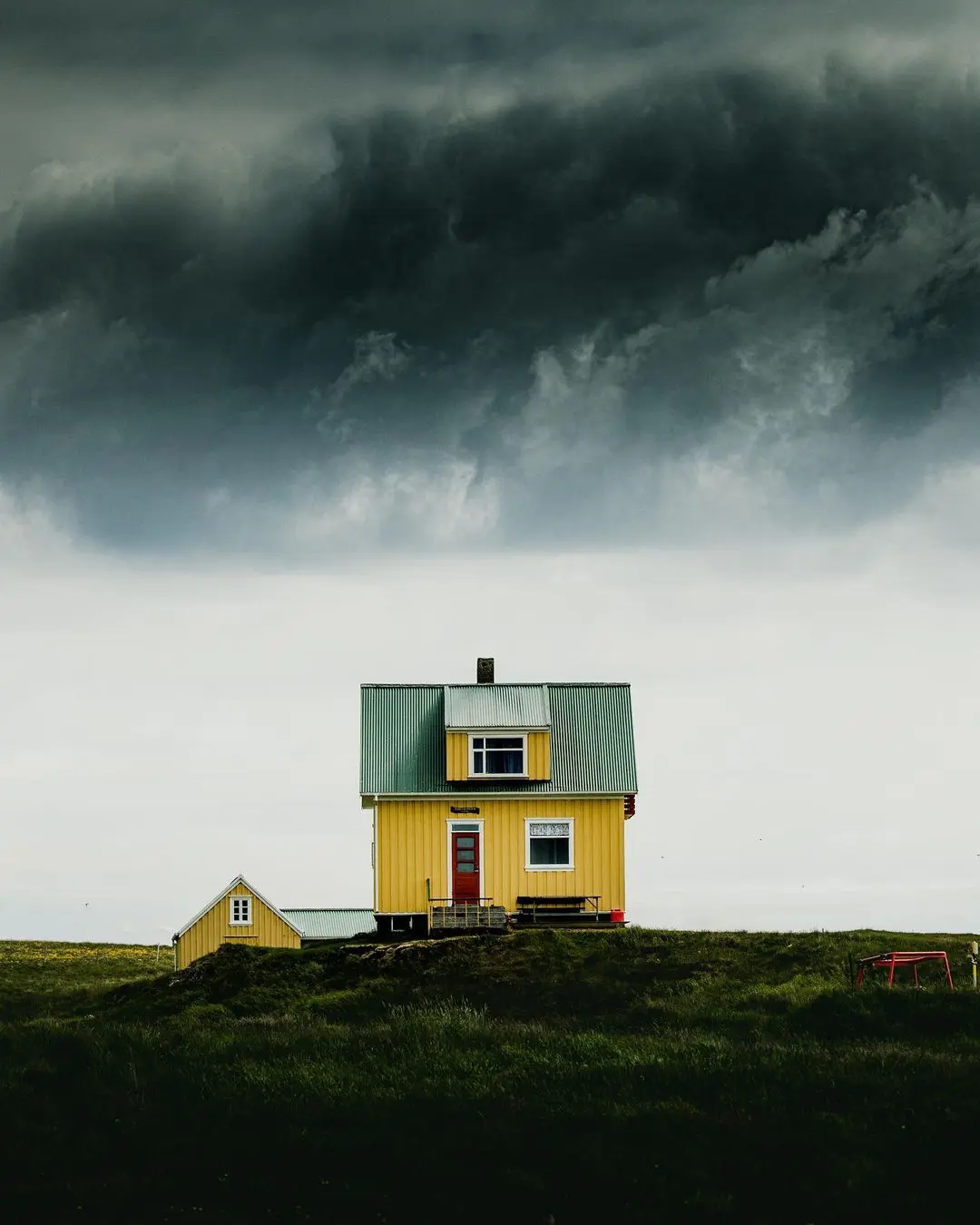 Iceland is well known as a base for migrating puffins, and Flatey is a major stomping ground for hundreds of them each season. The elegant red orange-beaked birds are a major attraction to visitors on the island, with thousands flocking to Flatey to get a glimpse of the puffin populations. Half of the island is blocked off each year during this time when egg-hatching occurs, making sure that the birds can continue to find solace on Flatey each year. 
Whether its claim to Iceland's first and smallest library, the "Flajito" (the island's take on the mojito), or it's natural wonders, the isle of Flatey defends its world-class title in a variety of ways. An emerald green remote paradise, Flatey is an excuse to escape the 21st Century noise, and maybe make friends with a puffin or two.