Clad in red paint and compact in size, this charming triangular structure has fascinated beachgoers visiting Wildwood, New Jersey for decades. For those who grew up in the Jersey Shore town, this brightly colored building located on Park Boulevard has an intriguing story and name unto itself, "The A House".
Though many believe The A House was built as a residence or vacation home, it was actually built to store a bottle collection. Looking for a place to keep his bottles and meet up with friends, Wildwood native Glenn Dye ordered a small kit home. In the mid-20th century, kit homes were common and often ordered from a catalogue to be assembled by the buyer.
The simple, utilitarian design proved to be just what Dye was looking for. Constructed around 1960, Dye built the soon-to-be clubhouse on his family's lot. More than just a pastime, Dye was also the president of the local chapter of bottle collectors. Members would congregate at The A House to show off and swap their latest finds from their bottle hunts.
Wildwood native Thomas Raniszewski remembers passing by The A House as a child. His father would often bring him on his visits to Glenn where they would chat and visit with the bottle collectors who he described as cool and eccentric. Raniszewski fondly recalls The A House as a meeting space with "a few chairs and lots of old bottles".
To this day, The A House remains a fixture in Wildwood. Since its origins as a clubhouse for bottle collectors, the tiny building has assumed different roles. At one point, Dye operated an accounting service there. Today, it continues to exude beachtown charm and is also known as "The Pizza Slice Cottage".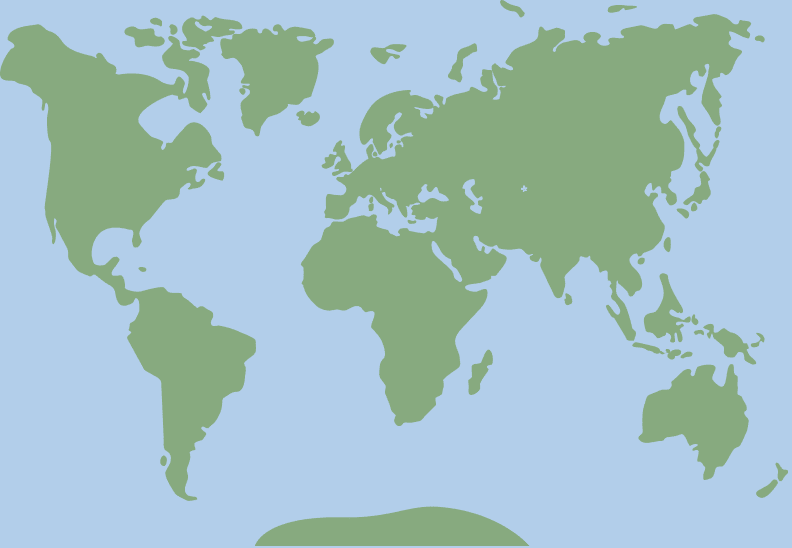 38.9917797, -74.8148894