Presented in partnership with:

Halos, laurel wreaths, coronets, crowns. For thousands of years, encircling and ornamenting one's head has signaled superiority and rank; ascendency and celebration. This is certainly true of tiaras, our largest and most conspicuous form of jewelry. Authentic tiaras still telegraph a level of affluence few can attain, but those from bygone eras represent more than status. They are artifacts; capable of reviving family history—not just the lineage of the exclusive few who bore its top-heavy weight, but equally the story of the original makers, who acquired the gemstones, cleaned, cut, and carved them, and mounted them artfully onto their frame. 
And yet, the first question begged of a grand tiara is inevitable: who wore this? This particular stunner was given to Princess Maria Vittoria dal Pozzo, a noble by all definitions, who was born into influence. Her father was a Sardinian nobleman and politician, while her mother hailed from Belgian aristocracy. Maria Vittoria was born in Paris in 1847, during a time of enormous upheaval across Europe. After her father was exiled from Sardinia due to his support for Italian unification, the family moved to Turin, where he entered the heart of political life, right around the time that King Vittorio Emanuele became the country's first monarch, in 1861.
Three years later, when Maria Vittoria was still a teenager, her father died. As the eldest surviving child of the family, she inherited his fortune and titles. Overnight, she became Princess della Cisterna, Princess di Belriguardo, and Marchioness di Voghera (among others). The bright, popular young princess—who spoke six languages and was "very talented in every branch of science"—drew the attention and affection of Amedeo, Duke of Aosta, son of the King. Their courtship was dismissed as mere flirtation, as it seemed unfeasible that Maria Vittoria would marry into royalty. Her mother discouraged Amedeo; the King wouldn't hear of it. (He wanted a prominent bride for his son, and though she held the title of "princess," Maria Vittoria was noble, not royal.) After much pleading and coercion, love reigned. 
Princess Maria's intelligence and charm won over the king, and on the morning of her wedding—in Turin's Royal Palace—he expressed approval by way of an exquisite pearl necklace; clasped by sapphire and diamond. Though divine, it was basically a lanyard in comparison to the tiara that is presumed to have been given to her by Amedeo following their wedding. 
This tiara's multiple diamonds frame eleven natural, saltwater pearls, with the central pearl supported by a rose diamond mount. The band is also set with cushion-shaped diamonds, and its frame is signed Musy. Like many of Musy's finest, the piece is versatile, with a detachable top that enables it to be adapted and worn as a necklace. 
The Musy family was originally from Massongy, a small village in southeast France. Giacomo Musy left home to follow his passion, enrolling in a goldsmith and watchmaking course in the capital of timely precision: neighboring Geneva. He settled in Turin in 1706 and opened a workshop with his son, Luigi—who only had to train for about a half century before being officially appointed "master watchmaker." Soon, he and his brother were given an even loftier endorsement: "Goldsmiths and Watchmakers of the House of Savoy." The relationship profited everybody, with Musy Padre e Figli providing gleam and glamor for multiple queens and princesses. The shop isn't named Musy Father and Children for nothing: successive generations have trained as apprentices in the delicate trade, before taking the helm.
An 1811 fire devastated their foundation, ravaging Giacomo's original workshop. The sons continued the trade but opted to reorient the business: less tick-tock ding; more big-shot bling. They opened a new location, as a prestigious fixture of Via Po, one of Turin's liveliest, most history-laden thoroughfares. They brought in a distinguished cabinetmaker to design the store less as a workshop, and more as a swanky sitting room for elite clientele. Given the relationship, that generation of Musy sons were well positioned to take advantage of Turin's new status as the cradle of Italian royals.
Among these early royals would have been Maria Vittoria. After marrying Amadeo, she was flush with a preposterous fortune, royal rank, an adoring husband, and a tiara that would give the humblest princess a big head. She had an ample jewelry collection that serve as the diadem's supporting cast. Particularly fond of pearls, she amassed nearly enough to compete with the overflowing jewelry box of her sister-in-law Margherita, who had married Amedeo's elder brother, and would later be nicknamed the "Queen of Pearls." 
Across the sea in Spain, tumult and revolution led to Amedeo being elected into power in 1870. They ventured to Madrid, becoming King Amedeo I and Queen Maria Vittoria of Spain. Though the new Queen was unilaterally admired and would converse with visitors on a variety of subjects, in perfect Spanish, Maria Vittoria avoided politics. Instead, she devoted herself to charity; founding a nursery for the children of washerwomen who worked on the banks of the nearby river. Meanwhile, Amedeo struggled mightily to stabilize the country. After three years, he abdicated the Spanish throne. Their long journey home, coupled with the after-effects of giving birth amid such unrest, did a number on Maria Vittoria. After a bout of tuberculosis, she retreated to San Remo, where she died in 1873—at the untimely age of twenty-nine.
Their three sons inherited her jewels, but the wife of her eldest never wore the magnificent tiara, leading to presumptions that it went to one of her younger children, who died without descendants. King Umberto II, a cousin, bought the piece to prevent it from leaving the family.
Her sister-in-law, Margherita, would have gladly seized it. She relished accessories, and for her wedding commissioned the Musy sons to reassemble two bracelets (with the addition of 34 diamonds). They did so with flair, attached the two with a frame that could also be worn as a brooch. Delighted, she secured them as her trusted jeweler. It did little harm to their brand that the "Queen of Pearls" soon became the Queen of Italy. 
The Musy family clasped onto their shop all the way up to 2011, when a descendant sold it to Mario Bellitti. He garnished the interior with a glittering chandelier, and restored the red velvet upholstery, dark wood, impenetrable safes, vaulted ceilings, and opulent furnishing—but did so with meticulous devotion to retaining the artistry and ambience that had once lured in royalty. 
Many original pieces remain, including a column clock, which has been there from the beginning. Like their versatile jewelry, one likes to think such a clock serves multiple purposes: time-telling, upholding Musy's enduring elegance, and perhaps serving as a portal for the spirits of Giacomo and sons, enabling them to keep a timeless, watchful eye on their precious legacy.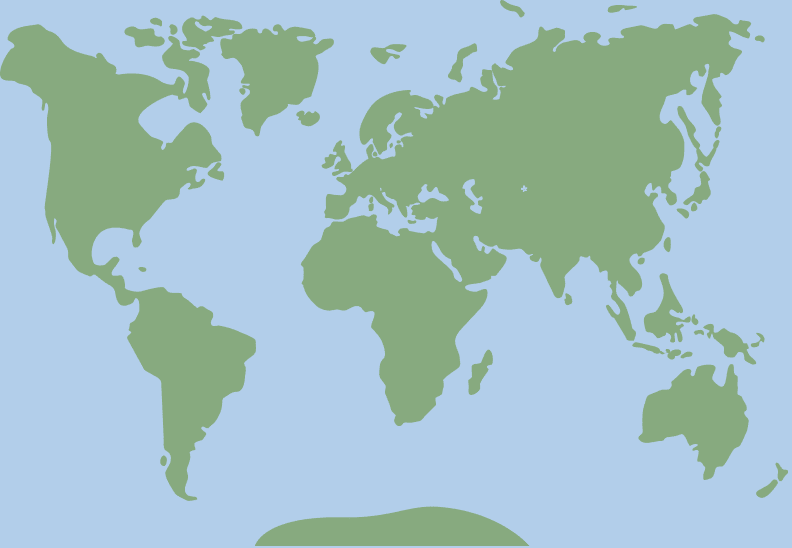 45.0702929, 7.6872611