Partner
Monuments to both an artistic movement and the man who promoted, it's a wonder the Karlsplatz Stadtbahn Stations were ever at risk of being demolished. Erected in 1899, when the U-Bahn (aka: Vienna's underground rail system) was in need of an upgrade, the city felt the associated buildings should be replaced as well. The Karlsplatz stations were set to be demolished in the early 1980s, however, the architecturally-inclined public weren't having it, and set out to save their beloved buildings….
Among the most influential of all designs created by architect Otto Wagner, his design of these two identical stations was revolutionary at the time and helped fulfill his goal of promoting Vienna as the capitol of the Empire. As a lecturer at the Vienna Academy of Fine Arts, he argued in favor of a new tradition that did not borrow so heavily on the classical style in vogue at the time. The new architectural vision was called "Jugendstil", which roughly translates to "youth style," and the Vienna Secession style.
Thanks to his forward thinking design, Wagner's stations stood out. The colors made them hard to miss, accentuated by the use of ornate floral designs that glimmer in the sun along its impressive archway entrance. Wagner was able to expose the bones of his building without making it look unfinished – the smart combination of form and function with color and decoration became a signature of his oft-imitated style.
So when the structures were set to be replaced, public outcry put a stop to those plans. Instead, both buildings were disassembled, renovated, and then reassembled two meters (6.5 feet) higher to accommodate the new U-Bahn. Today, more than 120 years later, the stations remain — one an exhibition space for the Vienna Museum, with a U-Bahn entrance at the rear, the other a cafe — both a model for forward-thinking architecture, a Community coming together, and perhaps inadvertently, delicious Viennese coffee ☕️
Written By: Chris Gilson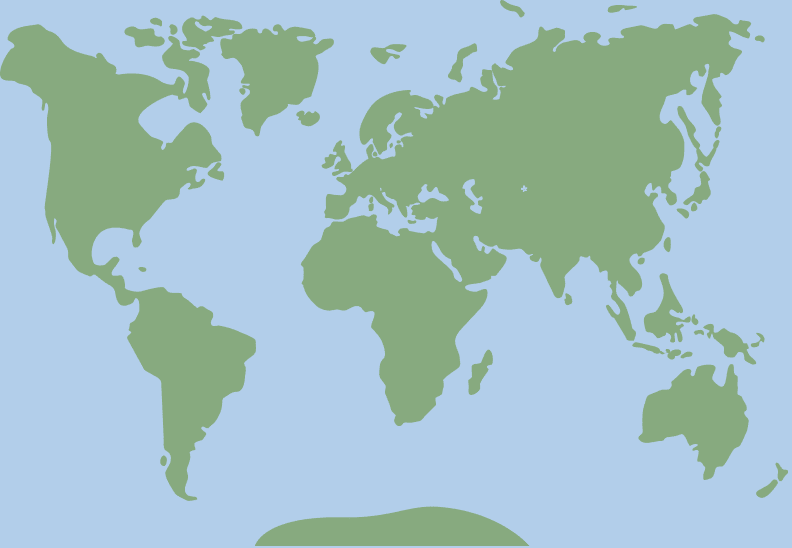 48.200464, 16.370449