From a village that "belonged to no one" to becoming one of the world's top destinations, El Chaltén has seen a swift evolution in the past 40 years. Filled with death-defying treks and heavenly views, it's no wonder this small town has made a big mark on people's maps.
El Chaltén's modern day story begins as a city in limbo, and the main character of a great dispute between Chile and Argentina. In the 1980s it was settled that El Chaltén would officially fly the Argentenian flag, and the town was incorporated into the country. Today approximately 400 villagers endure all four seasons, and although it is practically deserted during the winter, the town is a revolving door to travelers the rest of the year.
Today, this isolated mountain village is a backpacker's paradise, and a hotspot for hiking culture. It's backdrop includes the jagged Cerro Fitz Roy Peaks that transform into a rose pink at sunrise (and also inspired the emblem of hiker's beloved Patagonia gear).
Known as a crossroads between some of the most breathtaking sights in Argentina, and the most notorious climbs in the world, its capricious weather can deliver sun, rain, snow, wind, and hail all in the same day.
As Argentina's youngest town there are no train stations or airports, so on your way into town be sure to queue up your favorite podcasts or pack a few extra books for your long car or bus ride into town and certainly secure your hats and gear, so a quick change in weather won't send them flying!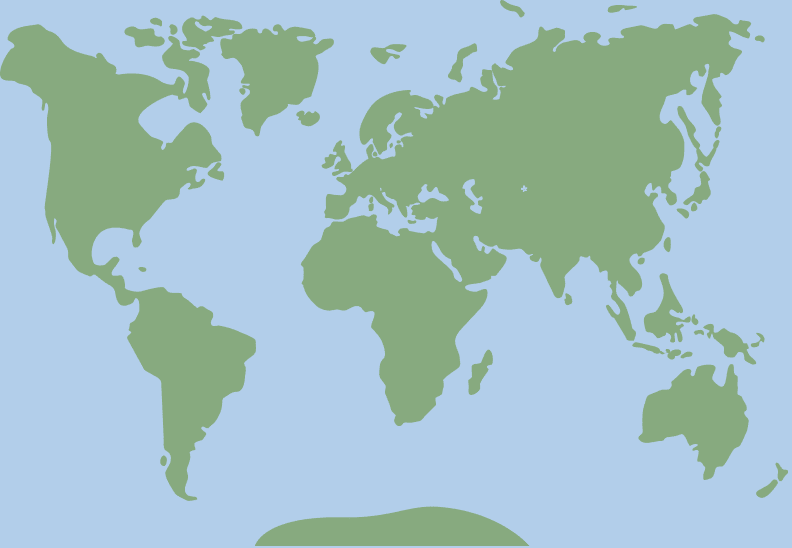 -49.3314941, -72.886325