The steep-sided Steel City of Pittsburgh, Pennsylvania used to be home to more than 24 inclined planes or "funiculars" – today only two remain.
Many of these movers made their way up and down the face of Mount Washington – a hilltop directly south of the city. But before the mechanical "evolution" the only way to reach the summit was by carefully creeping along twisting trails. The inconvenient means of conveyance would not have been much of an issue, except that Mt. Washington was not your average alp.
You see, this area was actually part of one of the most extensive coal beds in the Appalachian Basin – so much so that by 1814 more than 40 coal mines extended along the face of the formerly – and aptly – named 'Coal Hill'. So, trying to trek the tumultuous trail with a wagon full of charcoal made for more than a monstrous headache – it was also dangerous and severely inefficient.
Around the same time, German immigrants who settled Mount Washington to work in the coal plants were also in desperate need of commuter transportation. In hopes of foregoing the weary & winding walk up and down the 600-foot cliffside, they drew up proposals for inclines just like the standseilbahns (inclines) that were developed back home.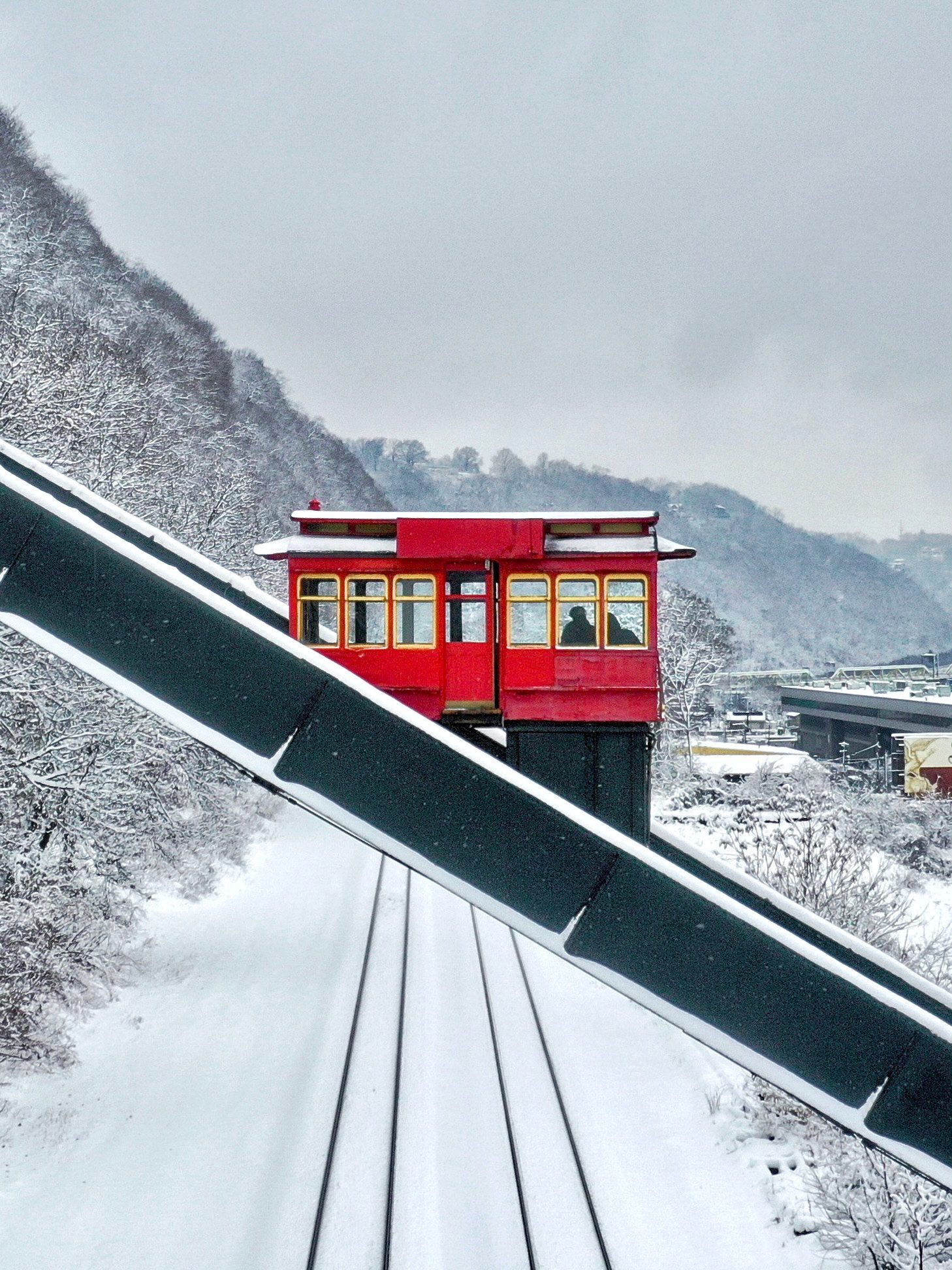 Much to the delight of the horses who were previously pulling those wagons, a system of funiculars began to be independently constructed to transport the "black gold" – the Duquesne Line was the 4th to be built.
Today, the tree-covered bluff near the city's South Side neighborhood sees just two inclines actively transporting cargo and commuters – the Monongahela Incline (est. 1880) and the Duquesne Incline – each providing access to a postcard-worthy cityscape for nearly a century and a half.