During the winter of 1883, a major storm separated fishermen Howard Blackburn and his shipmate Thomas Welch from their fishing schooner off the coast of Nova Scotia. Sixty miles from shore, in a small fishing dory, the two men struggled to survive the elements.
Thomas would succumb to the journey, but Blackburn pressed on. For five long days he rowed the small boat toward land – his hands ultimately freezing directly to the wooden oars. Finally ashore, he was nursed back to health, but frostbite claimed all of his fingers, earning him the moniker "The Fingerless Navigator".
"While some might be content to live happily ever after, this was just beginning for Blackburn"
Blackburn returned to his home in Massachusetts and was welcomed as a hero. With the help of the town, the fearless adventurer opened a successful saloon which still stands today (under a different name).
While some might be content to live happily ever after, this was just beginning for Blackburn as he soon had a hankering to try his hand in the Alaskan gold rush.
Leaving his post at the pub, he organized an expedition and lead a crew to San Francisco via Cape Horn. Although the trip did not end favorably, Blackburn proved his lack of digits did not equal lack of ability – he was still the capable explorer he once was. So what does a fingerless sailor with a new found sense of self do next? He plans a solo transatlantic trek in a 30-foot boat, of course!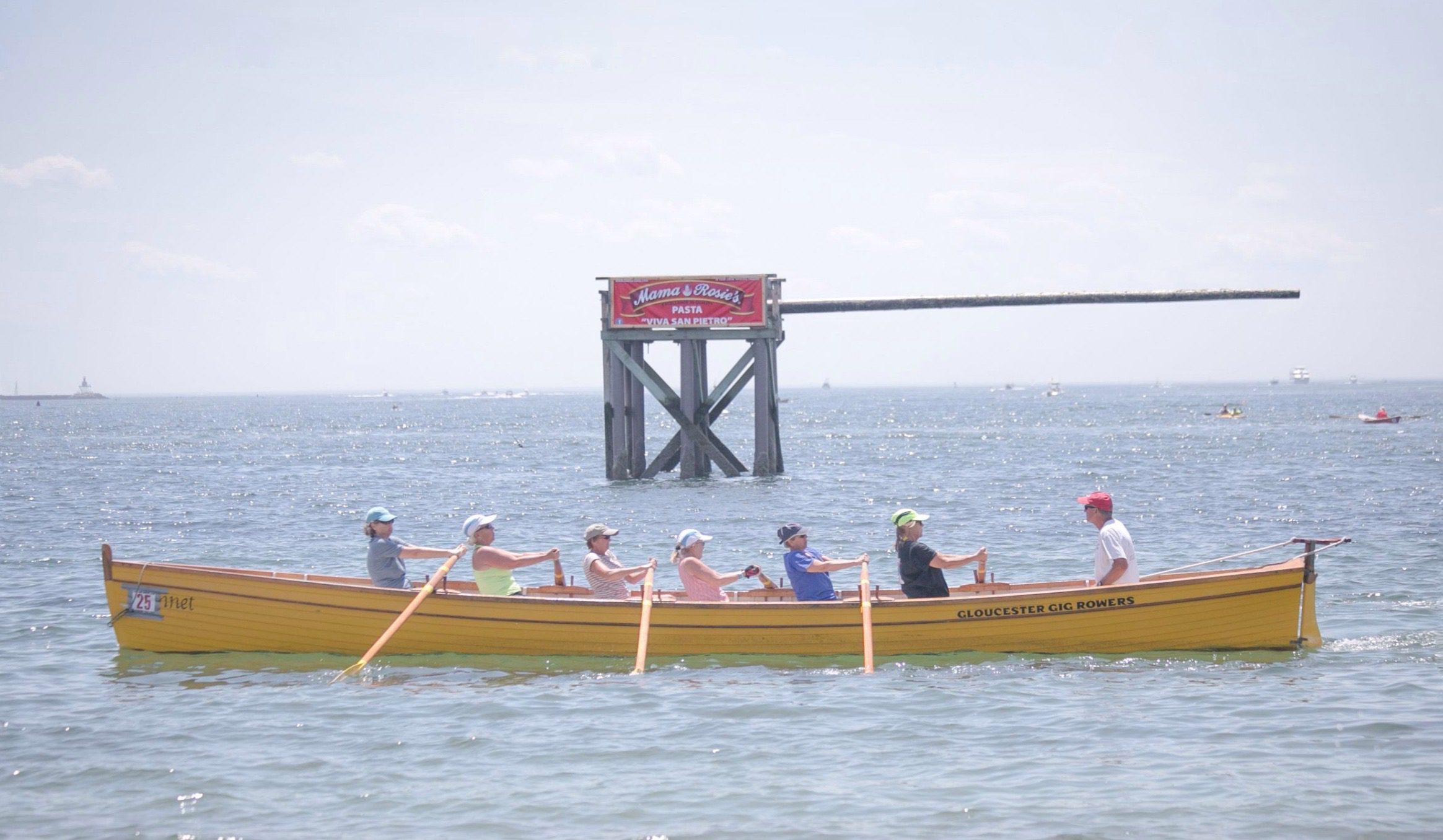 Few others had ever successfully completed the journey, and the odds were far from in his favor. But 62 days and 3150 miles (5067 km) after setting sail from Gloucester, Massachusetts, Blackburn set foot in Gloucester, England. Blackburn would go on to sail to Portugal in an even smaller boat, and trek around America through the Great Lakes. He was a true adventurer in every sense of the word.
To honor his legend, the Blackburn Challenge is held annually in Gloucester, Massachusetts. The 20+ mile open-water circumnavigation of Cape Ann is open to all human-powered craft. Not-surprisingly, no matter the weather, the event goes on – rain, shine, or squall.