It might seem odd that a Catholic church has existed in this coastal Indian town for hundreds of years, but Vizhinjam itself is ancient. The fishing village has a long history as an important international trading port, and Portuguese missionaries arrived as early as the 14th century. Some historians even say that St. Francis himself baptized many in Vizhinjam. Though the history of the Old Portuguese Church, also known as Our Lady of the Sea Voyage, remains largely unknown, the legend of how it came to be is oft-repeated.
According to locals, the pre-existing Church of the Assumption became Our Lady of the Sea Voyage due to a miraculous event. A group of Portuguese men were traveling in a boat through Vizhinjam sea, when a sudden and vicious hail storm occurred, causing the frightened crew to frantically pray to their statue of the Virgin Mary. In exchange for their lives, the sailors promised to float the statue out to sea and build a church wherever it landed. To this end, they placed the idol in a basket and released it on a wave. Soon after, a glow filled the boat and the sea became calm.
The basket, incidentally, led the sailors directly to the already existing Church of the Assumption. When it came to rest, the church bells started ringing continuously and nearby villagers took the statue and installed it inside. Thus the church was renamed Sindhu Yatra Matha, or Our Lady of the Sea Voyage, to signify that the Virgin Mary in the church is the mother who will bless people traveling by sea.
The church has been renovated and rebuilt several times over its long history. The current vibrant  blue and orange building went up in 1949 and still has an active congregation.
AWA Community Insight:
joaomatheus1 Fantastic architecture and history !!! 👏❤️😄 In Brazil, every town was built around the main church and a square being the focus, this is specially true in small towns, where most of the churches are called " Igreja da Matriz ", and this is a tradition inherited from the Portuguese. And many of them have a similar style to this one in the photo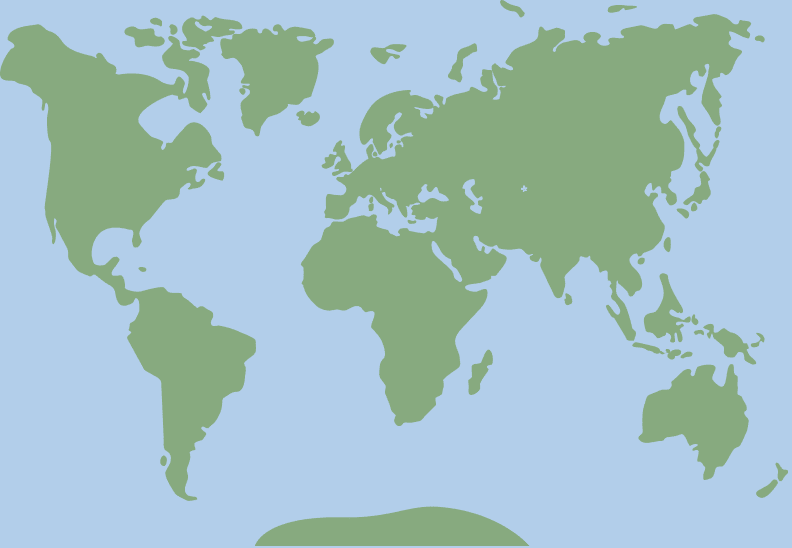 8.378608, 76.991194