Presented in partnership with:
Born in 1843, Hariot Georgina was the eldest daughter of Archibald Hamilton-Rowan and Harriet Abdy. Their family seat was Killyleagh Castle, a fortress of wonder off the shore of Strangford Lough in County Down (now Northern Ireland). With elements of the storied estate dating back to 1180, many cite it as Ireland's oldest castle—and among the most ancient, still-inhabited castles in the world. Originally built to fortify the Lough from Vikings, Killyleagh was besieged, destroyed, altered, expanded, and restored multiple times over the centuries. Warring families even split the castle into two, locked in severe disagreements about its rightful heir. During Hariot's younger years, however, the castle was unified; its bloodied past ebbed into county lore (though a dungeon remained)…
When Hariot was six, her father substantially renovated the castle, employing the vision of famed architect Sir Charles Laynon, who designed the building in the style of a Loire Valley chateau, with round corner turrets and a steep, sloping roof. This magical setting was where Hariot came of age: in a home stamped by eras of grandiose drama, filled with rumored ghosts, secret passageways, and several spiral staircases spinning to the peak of the castle's towers. Scampering to the top, she and her siblings would gaze upon the entire village of Killyleagh and beyond, perhaps imagining their fanciful, far-flung futures.
At nineteen, she married a distant cousin, Frederick Temple-Blackwood, at Clandeboye, the Dufferin home in County Down. Frederick's accomplishments included helping to negotiate the end of the Crimean War, being appointed Special Commissioner to Syria, and becoming Knight Commander, Order of the Bath. His international chops were noted by Queen Victoria, who made him the first Earl of Dufferin in 1871.
A year later, the Dufferin family traveled to Canada upon his appointment as Governor General. Hariot made their home into a lively center of social activity, including literary performances and plays (she never shied away from taking a part). Eminently popular and respected, she cultivated a reputation as "the most effective diplomatic wife of her generation." She did as much while giving birth to seven children within a dozen years.
They journeyed from Canada to Russia, then onto the Ottoman Empire. In St. Petersburg, Constantinople, and every city in which they occupied embassies, they were regarded for their hospitality—with Lady Dufferin consistently recognized as a supreme hostess. But it was in India where she would leave her most indelible mark, when the couple were serving as the country's Viceroy and Vicereine, from 1884-1888.
Lady Dufferin was approached by Queen Victoria, who had heard that the women of India had inadequate healthcare, were barred from the medical profession, and often did not receive permission to be seen by male doctors. So in 1885, Hariot established The National Association for Supplying Female Medical Aid to the Women of India, popularly known as Lady Dufferin's Fund, or the Countess of Dufferin Fund.
The Association built women-only hospitals, provided them with healthcare, offered scholarships, and recruited them to be doctors (allegedly training the first two Indian female physicians). As a result of her tireless efforts and philanthropic prowess, 'Lady Dufferin' hospitals and clinics spread across India and modern-day Pakistan—some still operate today.
When the Dufferins' tenure was up, they travelled home to Northern Ireland. Hariot later published her memoirs, based on her prolific journaling and correspondence from abroad. An extra glimmering hint of what she achieved, and the gratitude felt in turn, is jotted within the handsome, leather-bound inventory of the Lady's jewels (which includes curious entries such as a brooch, "Given by Eugenie, Empress of the French, to Lord Dufferin as a prize for winning a foot race.") At the bottom of the printed list is a handwritten addition: "Two large sapphires, set with diamonds as pendant—given me by people of Punjaub (sic) & sent after my return."
These noted sapphires were uncovered in 1881 due to a landslide in the Kudi valley, above a nearly inaccessible village in the northwestern Himalayas. Mined in a remote corner of the world, this short-lived deposit yielded the fabled Kashmir sapphires, regarded as some of the finest in history. The people of Punjab wanted two of its largest to be gifted to Hariot. Weighing over 25 and 55 carats (respectively), they are as rare and impressive as the woman who accepted them humbly and wore them with grace.
The inventory is further marked with a cross in blue ink, and an additional notation: "Latter left to Maureen, Lady Dufferin." Maureen Constance Guinness—an heiress of the Guinness brewing fortune; known for her glamorous, rollicking joie de vivre—married Basil Hamilton-Temple-Blackwood in 1930. Hariot's sapphires were mounted into a diamond brooch in the years following their marriage. The jewel has remained in the family ever since.
Rudyard Kipling was among the many who held great esteem for Lady Dufferin's pioneering work. In 1902, he wrote: "I only hope my verses will endure as long as Lady Dufferin's work in India. It was the thing of the century as far as the women of the land were concerned." Before she passed, she was made a Dame of the Order of the British Empire.
Such accolades, high honors, spectacular jeweled gifts, and global adventures are the stuff of fairytales—the likes of which might be imagined by a little girl, staring out the window of a soaring tower, within her magnificent castle.
Know more? Share with us!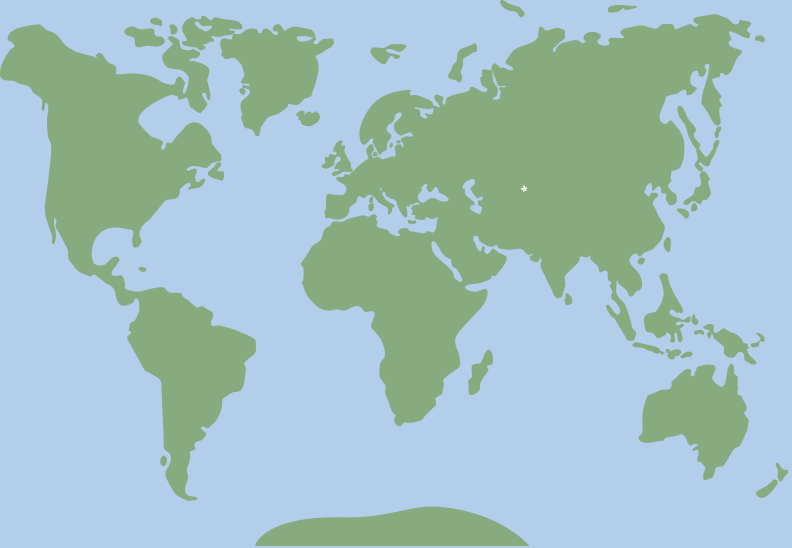 54.4014541, -5.6529645