Enriched with sugar, butter, and cultured milk, the fluffy flat cakes known as 'sveler' – a thick Norwegian pancake – is a common staple among Norway's ferries. First a brunch menu item and then popular among cross country skiers, sveler soon made its way to ferries traversing Norway's fjords, including the Geiranger – Hellesylt Ferry.
Those who ride Norway's Geiranger – Hellesylt Ferry in the Western region of Møre og Romsdal are treated to breathtaking views of the Geiranger Fjord, an inlet surrounded by steep mountains and stunning waterfalls. Connecting the villages of Geiranger and Hellesylt, the Ferry covers 12 miles for a little over an hour.
Since 1971, sveler have been served on ferries connecting the many towns and villages among the fjords. Resembling American pancakes, sveler are batter-based cakes usually eaten for afternoon coffee or as a snack between meals. They are typically served with toppings like butter, sugar, Norwegian brown cheese or with sour cream and jam. Baking soda or salt of hartshorn give the cake their signature flavor.
Fifty years before the first svele pancake was served on the water, Norway's first car ferry was constructed in 1921. The MS "Bilfærgen", which translates to "The Car Ferry", was built in Nerhus shipyards at Ølve in Hardanger. Since then, Norway's ferry services have transported thousands of locals and tourists alike throughout the country's many fjords and islands along it coasts, often with a tasty svele pancake in hand.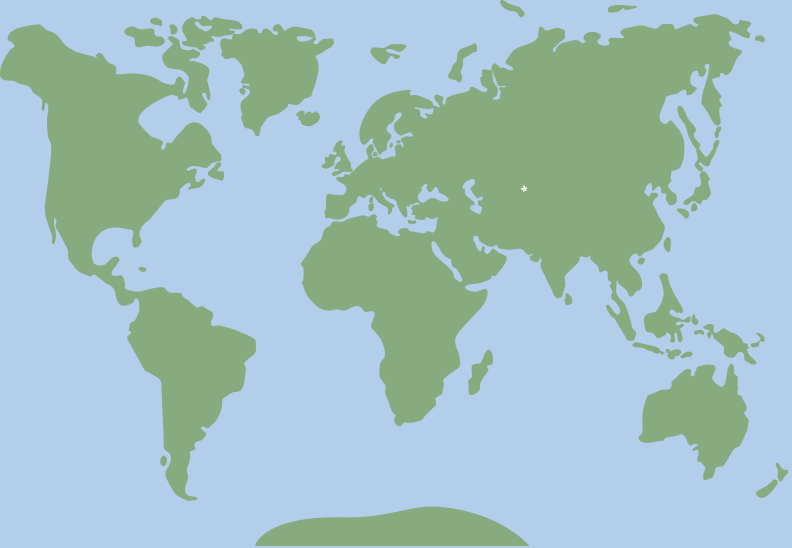 62.1008441, 7.2058941