Our friend and AWA Ambassador, Matthew Dickey AKA @streetscapecurator, has been obsessed with architecture from a young age. The man behind our Coastal Postal Roadtrip, Matt is a preservationist based in Boston where he paints, takes photographs, and well, works to preserve some of Boston's historic, cultural, and architectural heritage. You can find Matthew biking around Bean Town and capturing the city's historic buildings on his phone (and painting some of them, too!)
Check out our interview with the one and only Matthew Dickey below 👇
How did you find yourself in preservation work?
It's never a career I imagined I would be in. I'm a curious person. Like many in the AWA Community, I'm drawn to the stories beyond the facade and frequently find myself looking for the full story of the places around me. I grew up in Collinsville, IL, home to the Cahokia Mounds and the World's Largest Catsup Bottle, a roadside attraction along Route 66. History and curiosity were a part of being.
Today, when I travel to a new city I want to know how and why it looks the way it does. What materials are being used? How do they make me feel? Is there a focus on people or vehicles?
I started sharing the history of my surroundings via Instagram and found myself among a group of preservationists. Then I got pulled into a community called the Rustbelt Coalition of Young Preservationists (we'll be taking over Pittsburgh in May!), toured Route 66 with the National Trust, and everything snowballed into a full-on career in preservation at the Boston Preservation Alliance. I'm a contemporary preservationist and see preservation as a way to share the full story and ask the hard questions. What buildings are being demolished? By who? Whose stories are being erased in the process? Why? For what? All these questions become important context in the built environment around us.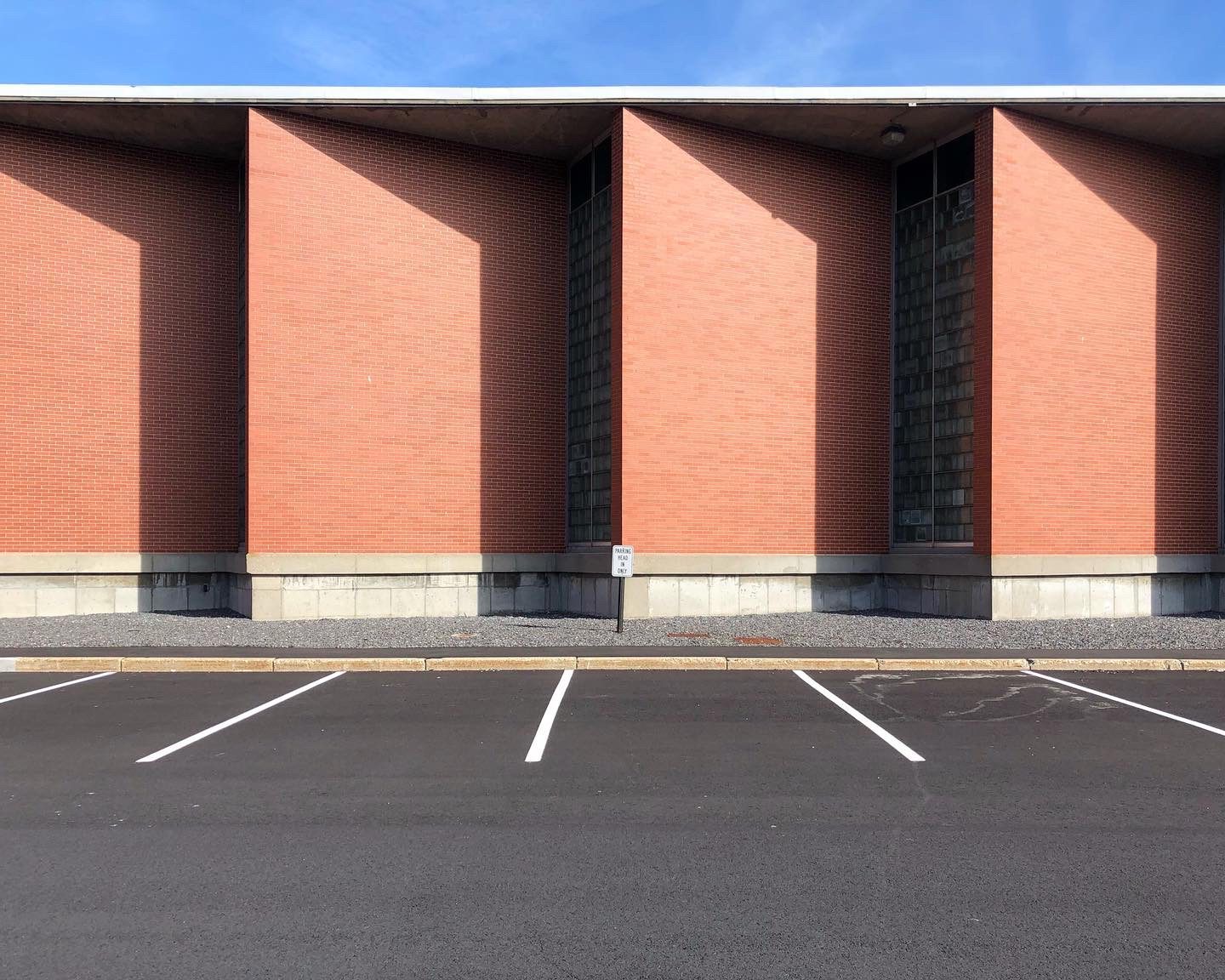 You've got a great Instagram name @streetscapecurator, but what exactly is a streetscape curator?
It's a bit of a made-up term. I was interviewed in Boston Magazine by Sofia Rivera and the term just came to be. I now see it as a term that shares the stories of the places around us. A curator of curiosity if you will. But I also like to share perspectives on how and why certain places make us feel good. Most of the time historic, human-centered streetscapes make us feel welcomed. They make us linger. Glass towers and new "stumpy" construction are anonymous nothing architecture. They could be anywhere in the world.
You've explored a whole lot of Boston! How do you typically get around, and what essentials do you bring with you while searching for interesting architecture?
All I need for a day of exploring is my bicycle and my phone. Nothing else! When on a bike you get to experience the terrain, and feel the hills. But most importantly, it's easy to stop for a photo or twenty. 
Do you use photography to influence your paintings, or is it the other way around?
Photography and painting are very different to me. However, I use photography as a reference for my paintings. I will visit a site I wish to paint 10 or more times before I paint it to capture it in different light and times of day. For example, my painting "There are Infinite Colors for Concrete" I photographed the building loads of times over a number of years. Painting it was influenced by the collection of photos, but also it always appeared this way in my head, if that makes sense. I really love pushing color, light, and shadow in my paintings. Another example is "<3, One Sticker at a Time." I'm less concerned about those things in my photos. I use my photos as a way to make people (and myself) curious. Painting is my way of examining something more closely than anyone else has before. 
We gotta know, if you curated the perfect walking tour of Boston what would it look like?
Well, that's an impossible question! So maybe I'll give an impossible answer. I think it should start first on the 9th floor of Boston City Hall in the model room which features a scale replica of (most) of the city. Then we will dash off, preferably by bicycle, to trace the old borders of the city. Most of Boston is on manmade land and you can see traces of what was once shoreline. All the manmade areas are easy to spot on a bike as they are all flat!
After exploring the hillier sections of old Boston (including East Boston!), we'll zip to the streetcar suburbs. This is Dorchester, Roxbury, Jamaica Plain. All these neighborhoods developed with the help of the streetcar and annexation to Boston. This is Boston's boom time. Then our tour will jump through time to the rise of the automobile, redlining, and "urban renewal" as these are all tremendously impactful actions on how Boston looks the way it does today. Entire neighborhoods were wiped out in the name of "urban renewal."
The tour will then enter its last leg at the Rose Kennedy Greenway. This will be a bit shocking for some to read, but the Big Dig in Boston is a multi-billion dollar infrastructure project that failed. The tour would highlight why (it was still focused on the car!) while zig-zagging the group through our newest neighborhood, the Seaport, and finally ending at the James Blake house in Dorchester. This is Boston's oldest building (built in 1661) and a fitting end to a tour of the city. Now you have me thinking I need to make an illustrated book of sorts with this tour!