A walk along New York City's Roosevelt Avenue Corridor reveals the vast variety of cultures of the tight-knit (albeit expansive) Queens community. While browsing the numerous shops, bars, and restaurants, pedestrians will start to recognize the uniquely stylized posters advertising happy hours, specialty menu items, and opening hours. These posters are the handcrafted work of the three Cevallos brothers, who have dedicated the past 40 years to creating colorful, distinctive signage, today showcased throughout  NYC's boroughs. 
Miguel, Carlos, and Victor were born in Ecuador and spent most of their childhood in Bogota, Colombia, from where they traveled extensively throughout Central America. But their collective heartstrings eventually pulled  them back home to Bogota, eager to find their calling. A shared passion for typography and design led the band of brothers to open a signage shop together. Here, they developed their own style of Cartelismo, the South and Latin American art of hand lettering and painting signs. This craft was literally taught by hand, as they learned directly from community artists, who boasted unique senses of flair, in turn encouraging the brothers to discover and perfect their own.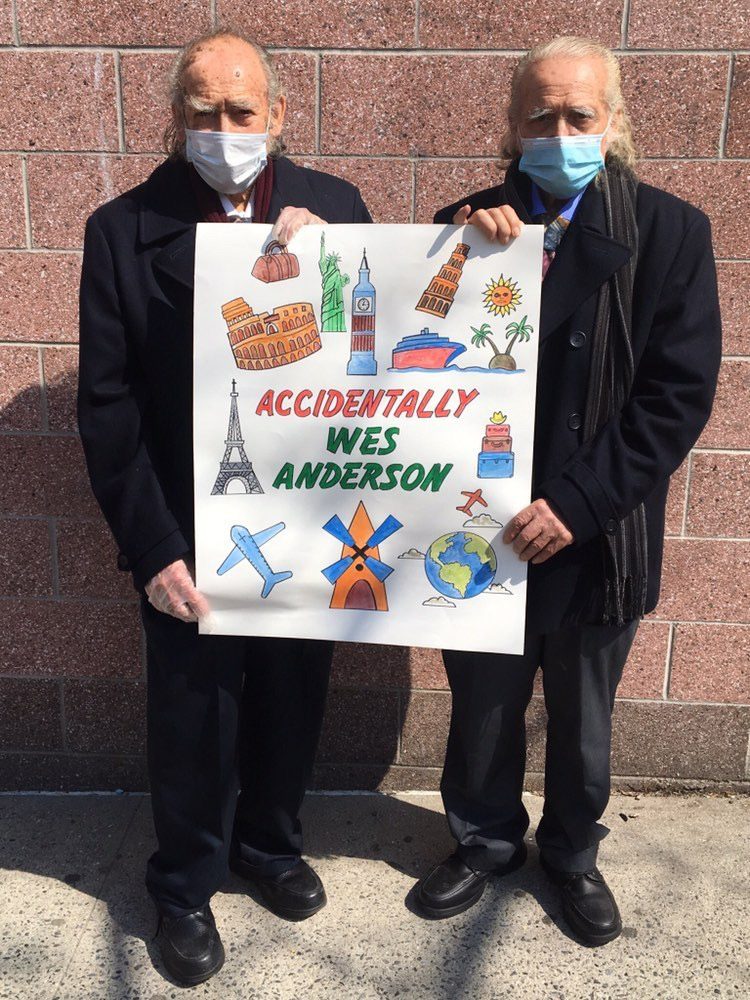 With the seed of their expertise planted, the eldest brother, Victor, ventured north, ultimately settling in New York. With businesses constantly turning over, especially in highly-populated areas such as Times Square, he found a steady market for new signs, branding, and eye-catching menu designs.
Carlos soon joined his brother, and with the extra pair of Cevallos hands, the business expanded into Queens. By the 1980s, they were able to secure a 10-room suite in Times Square, from where they worked for nearly 20 years. Miguel, the youngest Cevallos brother, finally booked a one-way ticket to New York in 2003, and the talented trio was united once again. From there, it was all systems go, with their work being commissioned not only for custom menus and posters, but also for building murals, the sides of taco trucks and food carts, and even creating a particularly awesome sign for a global Community of Adventurers 😉
Though well into their eighties, and sadly no longer assisted by their pioneering brother, Miguel and Carlos continue the Cevallos legacy. You can survey their inimitable style and internationally-recognizable work on their instagram feed.
WARNING: there is legit eye-candy on the page, and if you're anything like we are, you won't resist the temptation to order your very own custom design by the brothers.
JULY 2022 UPDATE: The New Yorker Magazine put a nice little feature together
READ IT HERE