There is no resisting the pungent perfume of leather and varnished wood wafting through the entrance of Ganterie Boon, Antwerp's last remaining store dedicated to handmade leather gloves. Boasting 120 years of exclusively selling craft gloves, this family-run business of four generations caters to outfitting everyone from the fashion intelligentsia to the local community in a shop that prides itself for its art deco antiquity.
The original glove boxes, countertops, cabinets, and chairs remain intact calling for an enchanting and personalized experience where store manager, Sofie Possemiers and her team work diligently to find the perfect pair for any occasion.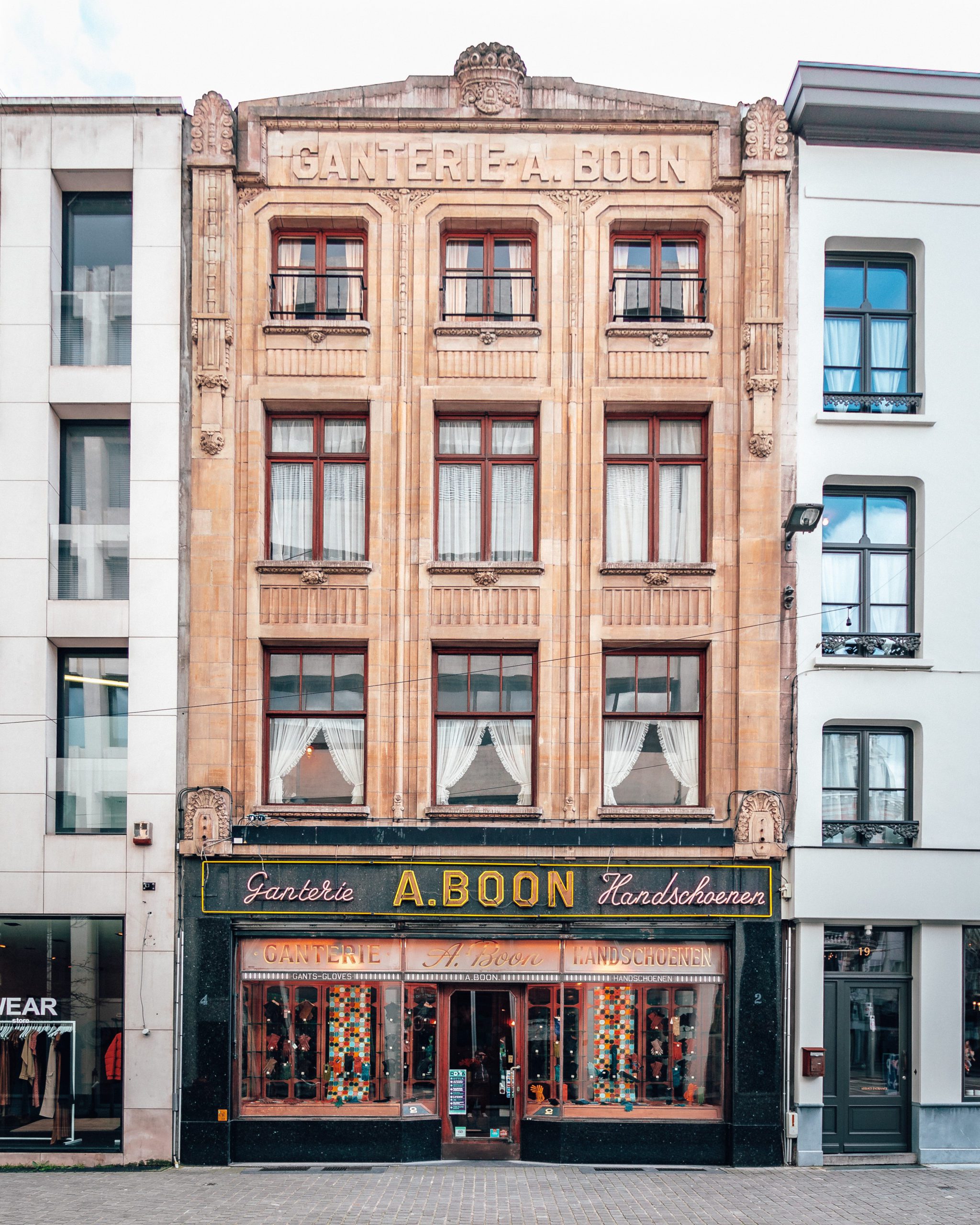 The shop deals in lambskin, peccary (South American boars skin), deerskin, and mouton retourné leather (inverted lambskin) as well as winter gloves lined with lapino (rabbit's fur) for the harsh winters – essentially, you name it, they've got a glove made out of it.
And if a glove needs some love after a lining wears out, or perhaps a seam splits, the shop encourages you to swing on by and get it fixed – which we would venture to guess has had a hand in their lengthy lifespan as a community staple.