Decorated with neoclassical motifs and styled in an Italian manner, this particular theater is a reminder that the border of Switzerland and Italy is somewhat blurred. Closer in proximity to Milan than Zurich, this simple and symmetrical facade is the doorway to the only existing 19th century theater in the Swiss confederation.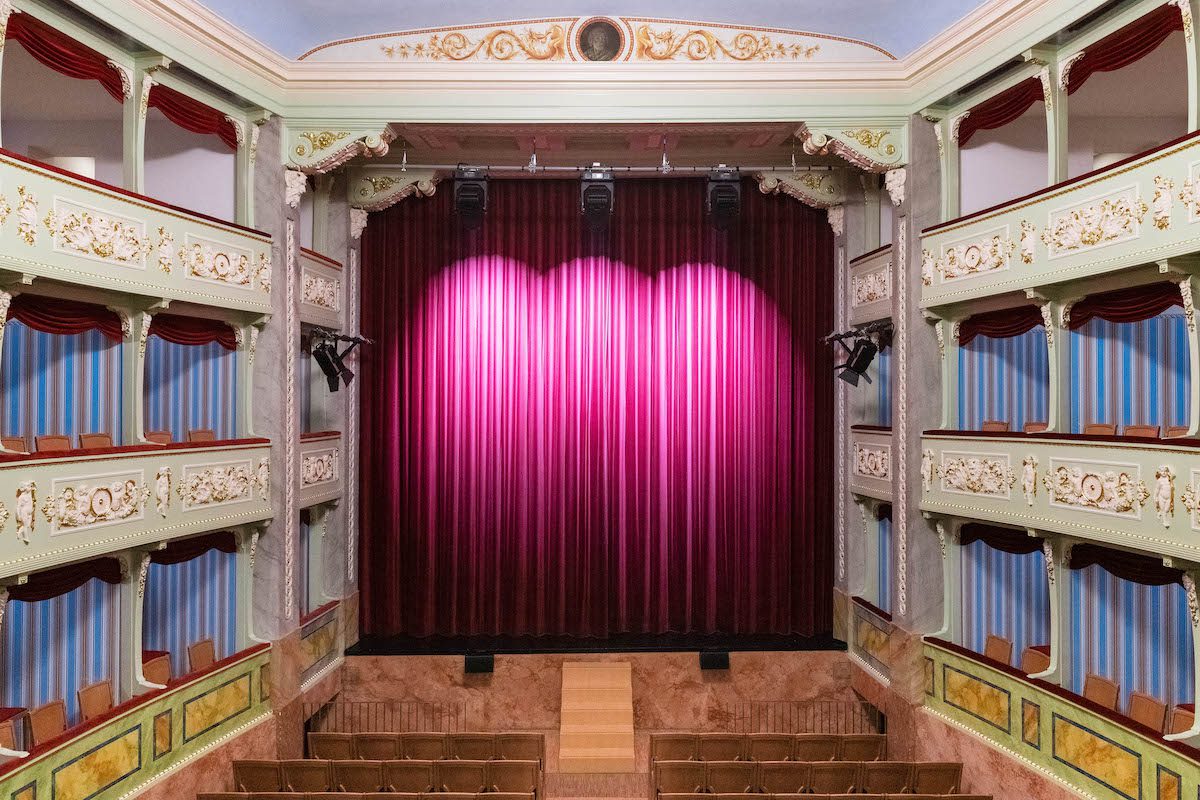 Like most projects in the area, the construction of the Teatro Sociale was a collaboration between Italian and Swiss teams. The structure was designed by Italian architect Giacomo Moraglia, but then constructed by Rocco von Mentlen (not Italian) between 1846-1847. By design, the cubed theater building appears to have been flown in from Piedmont.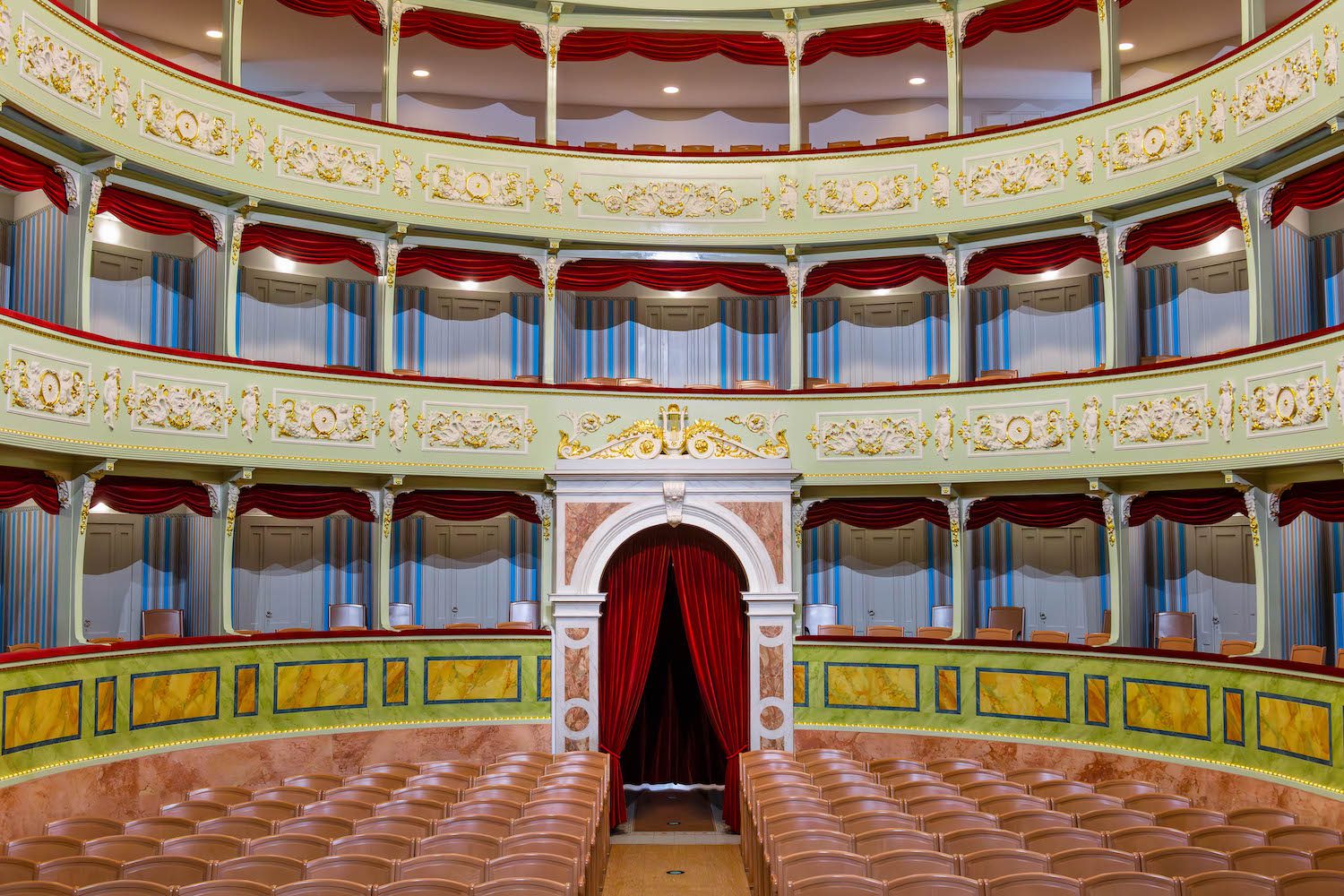 Consisting of only two floors, the U-shaped house consists of three rows of box seats facing the narrow proscenium theater space. Decorated with golden molding and faux-marble columns fashionable at the time, the space is crowned by an effortlessly elegant chandelier. Over the ensuing decades, audiences would flock to the theater for operas, staged plays, orchestral performances, and even a film or two.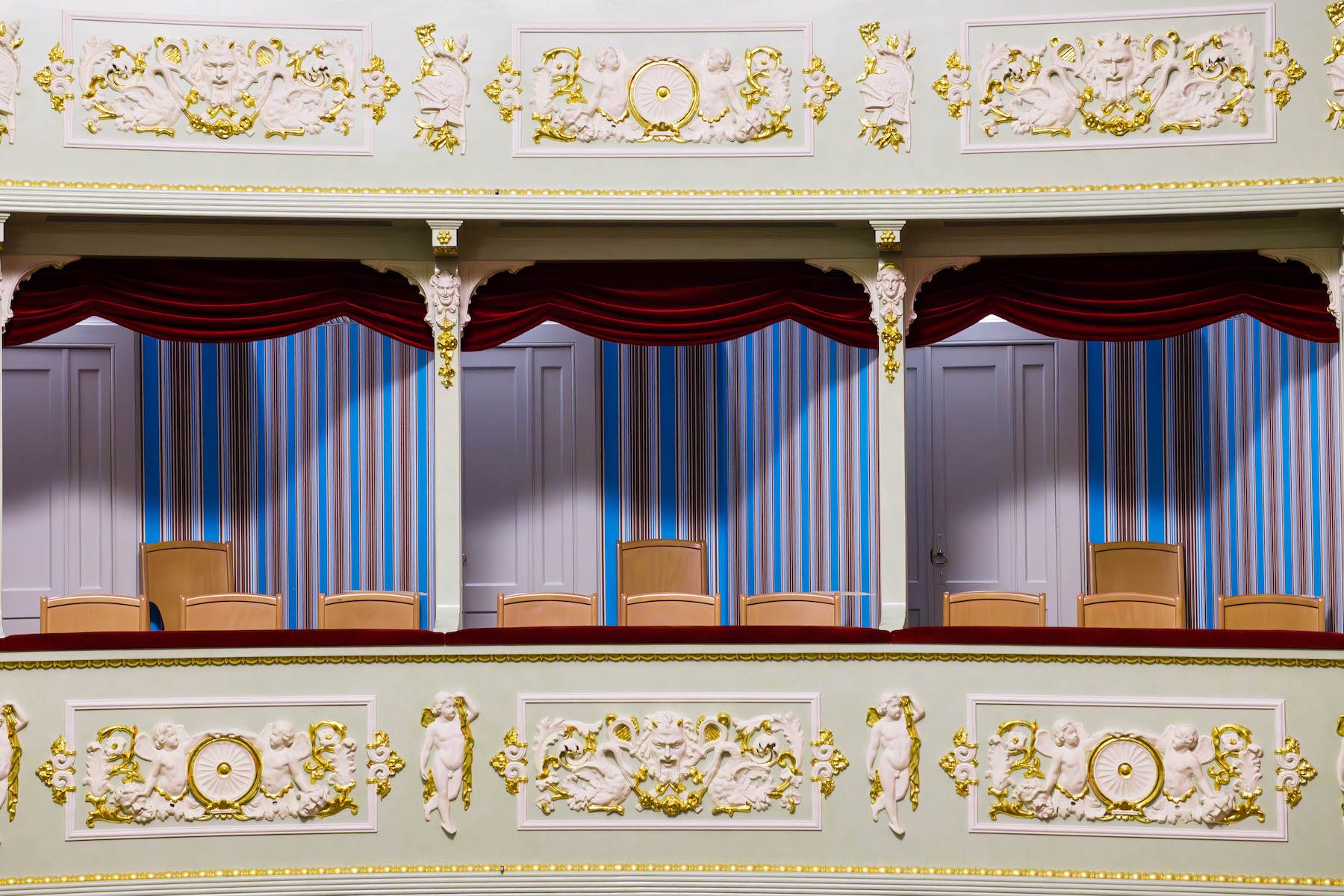 While almost 180 years old, not much has changed at the Teatro, besides the addition–and later subtraction–of a restaurant hall, of course. While many things in the mountainside town of Bellinzona have evolved and shifted over the years, von Mentlens' and Moraglias' creation continues to draw an international into the seats of the Sociale.