What's a palace with no throne room? Just another estate of course. So when the first Marquis of Comillas ordered the construction of his new summer home, he insisted that it have all the grand elements of a palace. Painted murals, stained glass, decadent balconies, ornamental staircases, a luscious library, velvety billiards room and of course, a Throne Room. You never know when duty will call.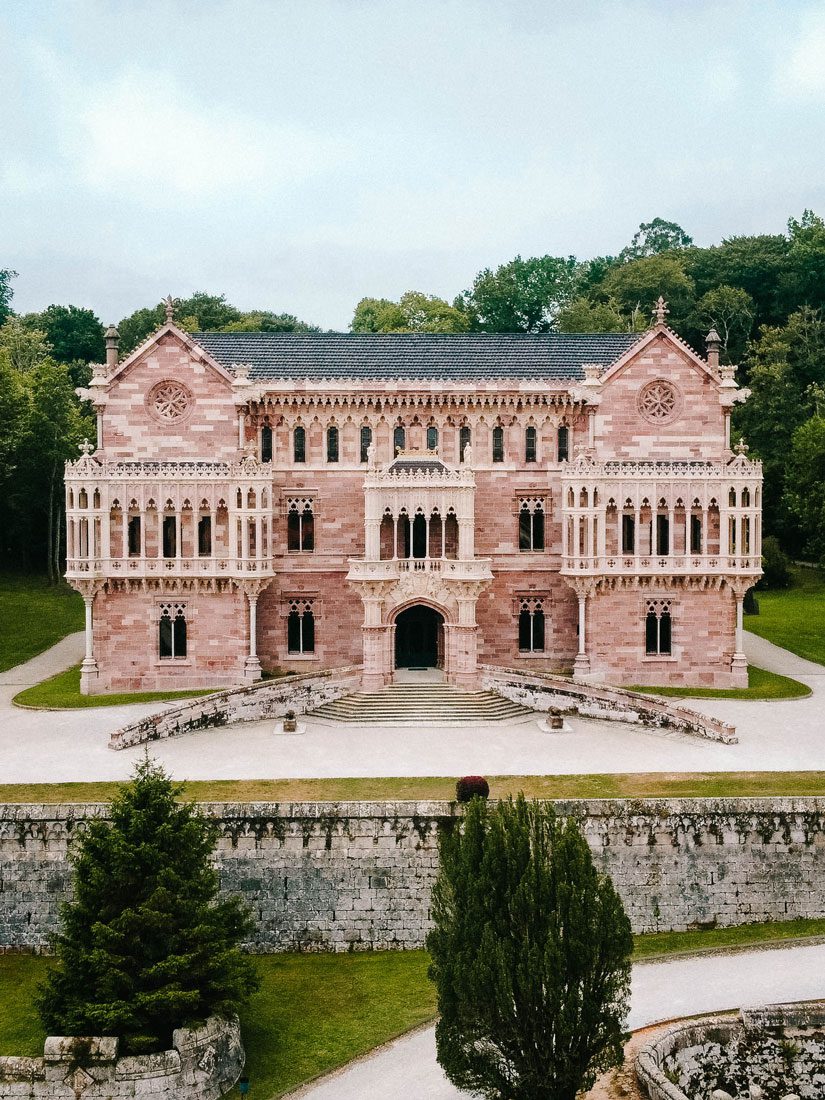 Known not for his patience, the Marquis was so eager to see his summer home complete that he insisted the grand project be completed in a measly six months. The architect Joan Martorell i Montells rebuttaled, insisting that there wasn't enough time to lay the foundation (let alone get the throne room in proper order). After explaining that it would take his team well over two years to complete a project of this size the Marquis angrily waved a palm in the air saying exclaiming "Well then, take two years, but make it look like six months!" whatever that's supposed to mean! 
Despite hiring over 300 workers to finish on a tight timeline, the project would far exceed the two year build anticipated by the architect. In 1888, after seven years, the project would finally lay its finishing touches, with stained glass, velvet billiard rooms, luscious libraries and all. 
Although the Marquis of Comillas had some extremely questionable ethics, he was an influential figure in the region, and his patronage of the arts and culture helped to shape the town's identity. The palace also played a significant role in the cultural and social life of Comillas, and its construction was a symbol of the town's growing prosperity and importance. Not to mention it's brought some significant tourism to the region over the past century. 
Like any century old manor, the Sobrellano Palace has undergone restorations to keep it in top-top shape. While renovating a section of the basement in the 1990s workers accidentally discovered a hidden chamber that was used to conceal important documents, priceless murals, and cherished furniture during civil unrest in Spain. The forgotten pieces were a helpful look into the daily lives of those who first lived at the palace. 
Today the estate is overseen by the government and has become one of the most popular sites in the region. Some may come for their love of history, others wish to glimpse the works of a great architect, but some just come for a chance to sit at the throne.