Mere minutes from the bustling cityscape of Singapore, there's more to what meets the eye in this "cultural dish" of history and cuisine on Joo Chiat Road.  Within the first two decades of the 20th Century, Chew Joo Chiat, a wealthy Chinese tradesman, had purchased significant land around Katong and its long-running coconut plantations. By 1917, the merchant who'd earned the nickname "King of Katong" had morphed into a philanthropist when he made much of his land available to the public. In exchange for this deed of kindness, the area's main thoroughfare was renamed in his honor to Joo Chiat Road.
New communities soon followed, and a significant population of Chinese born in British territories – known as Peranakans – made their way to the region. The Peranakans seemed to be fans of color. They quickly got to work transforming the throughway into a painted paradise of shophouses that offer eclectic delicacies, crafts and couture unique to Peranakan culture.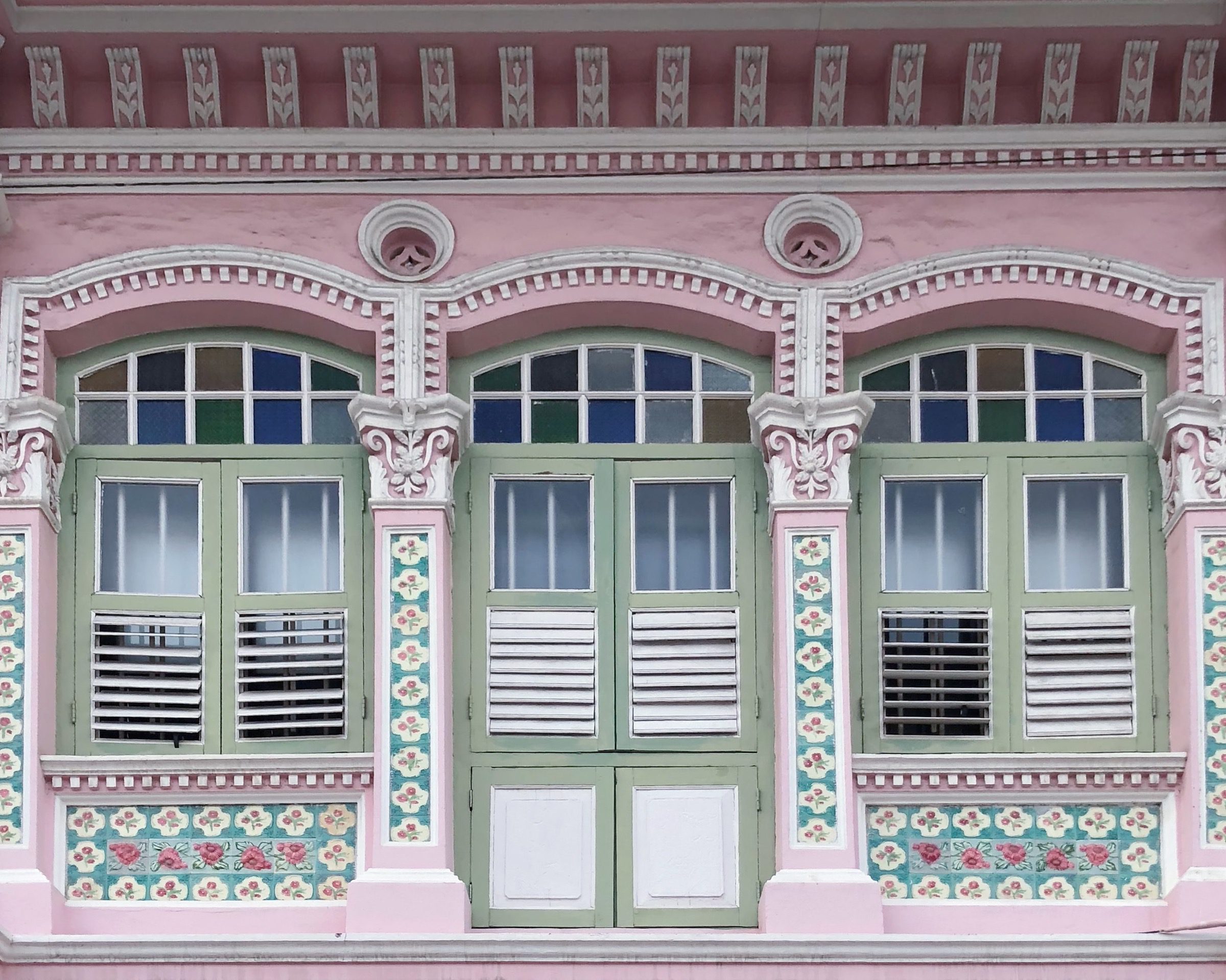 Over the ensuing decades, the road unfortunately traded colorful characters for bad actors, falling victim to vice–prostitution, fighting and public drunkenness, to be specific. Modernization also began to take over the traditional houses as multiplex cinemas and malls moved in. Seeing their vibrant district falling apart, a group of determined locals pledged to restore the area. 
Revitalizing along Joo Chiat began with art galleries, design studios, and boutiques that the group encouraged to open shop within the historic district. In 2011, the National Heritage Board designated Joo Chiat Road as Singapore's first Heritage Town to further preserve the Peranakan Houses and their surrounding  sister structures.
Witnessing the growth in this community, one can sense an area reborn—nicknamed "Little Vietnam" for all the fantastic Vietnamese restaurants among the vogue boutiques that inhabit the district and line its streets. While today Singapore itself is a destination known for extravagance and vogue fashion, nods to the past, including the Peranakan Houses, are beautiful reminders of the historical and cultural riches that exist just beyond the comforts of modernity. That's some wealth and longevity one can get behind.