Welcome to the northernmost inhabited British Isle of Unst. The 650 residents here share their modest motherland with many "most northerly" UK titles – including the most northerly Church, the most northerly Lighthouse, and the most northerly … rock. But even more interesting is one of the (almost) most northerly bus stops – "Bobby's Bus Shelter" – that holds a story far more compelling than its geographic placement.
In the mid-1990s, young namesake Bobby MacAulay and his buddies would make their way through the unforgiving Shetland weather to seek shelter as they waited for the bus to school. Over time, however, the bus stop that shielded them from the school day squalls was badly battered by the elements and ultimately the town council had it removed.
But Bobby was not one to be left out in the cold. Distraught by the removal, he penned a letter to the local paper, who in-turn called the council, which took note of Bobby's notice and soon built a brand new bus stop, aptly named "Bobby's Bus Shelter".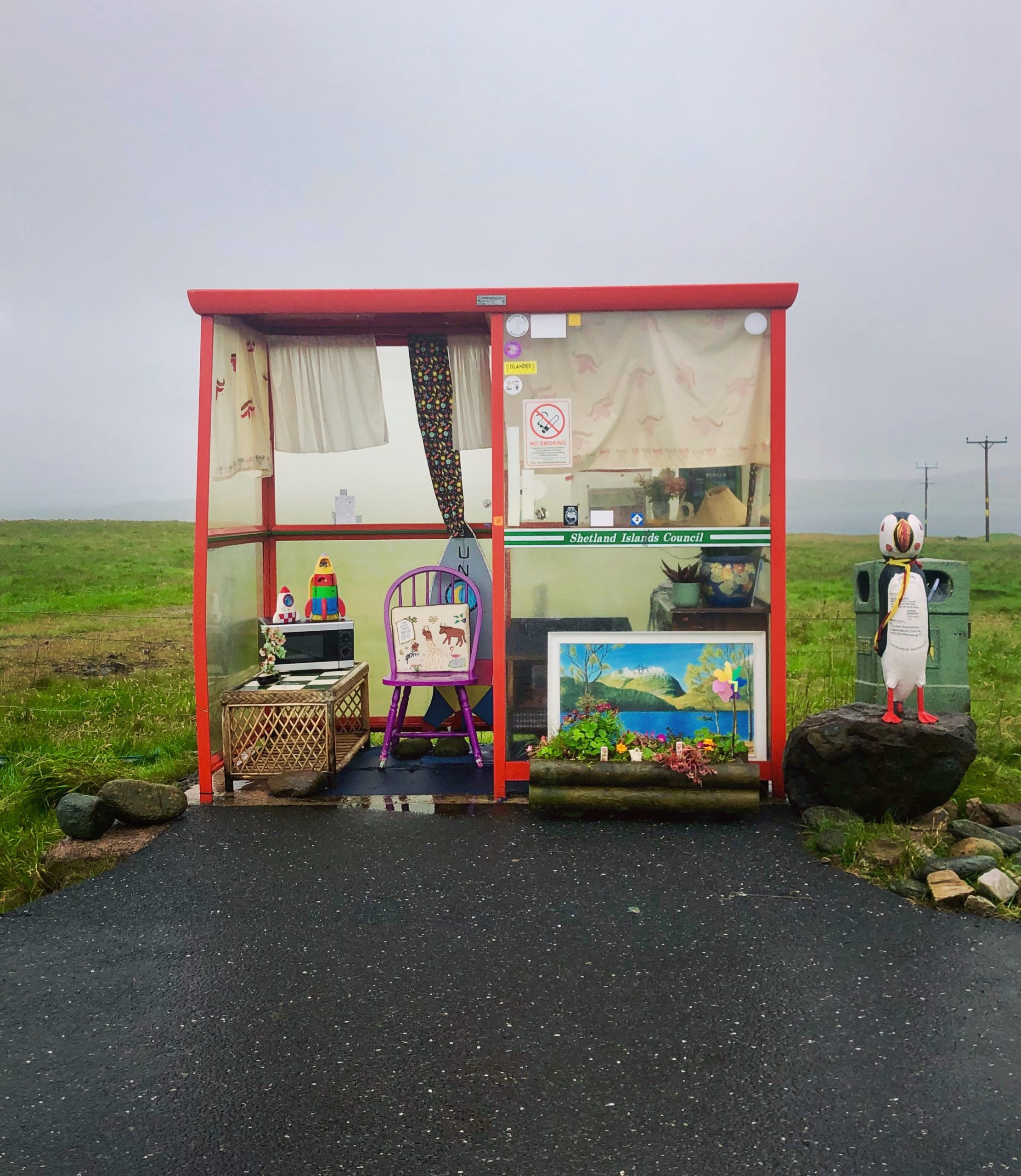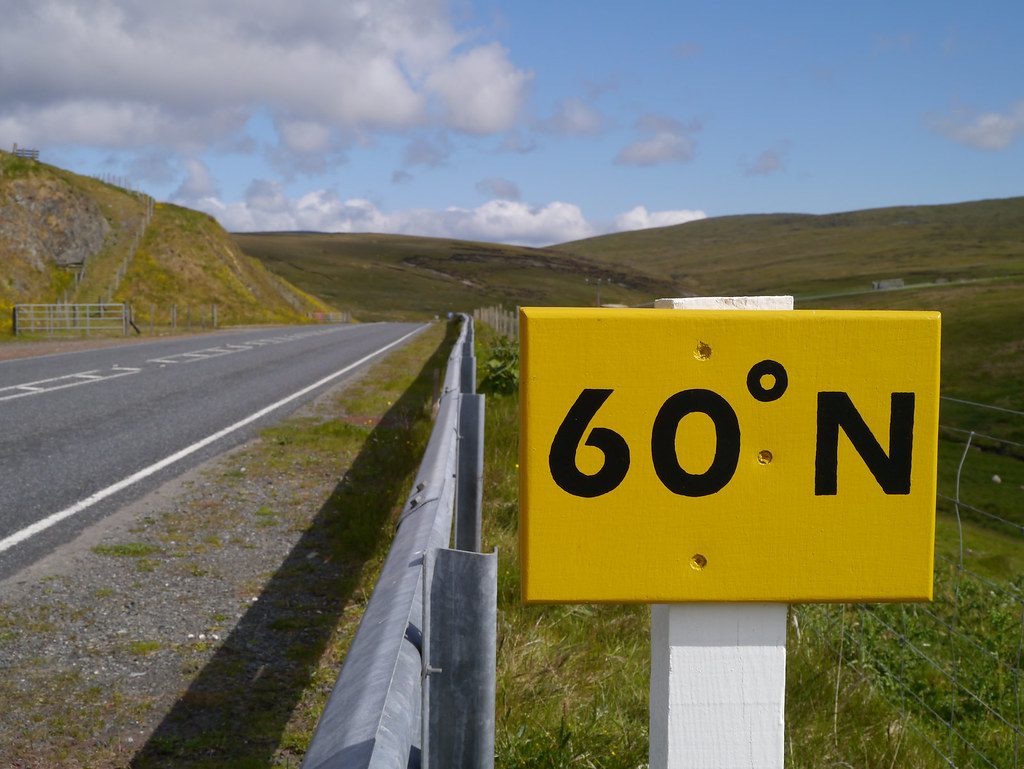 After the ribbon cutting ceremony**, items began to mysteriously appear inside the shelter – a wicker table, a sofa, and at one point there was even a hot snacks dispenser. Eventually Bobby's mom became involved, and a pot-luck team formed to act as caretakers and creative captains of the depot.
Since 2002 the shelter has been decorated in a new colorful annual themes
The themes have ranged from the Queen's Golden Jubilee to The World Cup to 'Africa' – to celebrate Bobby's visit to the continent. In 2009, the bus stop even became host of the UK's smallest film festival, welcoming BBC film critic Mark Kermode & his mom to the makeshift "two-seater cinema, complete with tickets, ushers, popcorn, and ice-cream"
Each Spring, the one & only 'Bobby's Bus Shelter Maintenance Team' gets the shelter into ship shape for the thousands of visitors each year. Though last year was a bit different, the theme of '2020 Vision' suited the stop well. Here's looking at what motif might be in store for 2021 & beyond!
*there was likely no ribbon cutting ceremony, but we believe there should have been