AWA is all about sharing the story behind the facade – but what about the other side of the story?
This amazing Community sends in 2500+ submissions every month, and in addition to your incredible photos, many of you include insight into how that photo came to be, or what it really means to you. We think these stories are super compelling. We thought we'd share the stories Behind the Lens… 
Despite being one of the poorest nations in Southeast Asia, the people of Myanmar express genuine happiness and joyful lifestyle that is hard to come by these days.
Residents of Myanmar have faced great hardships as a result of a repressive government but traveling around the country I was only ever greeted with big waves and broad smiles. It didn't take long into the two-week trip to realize this was a result of a simple lifestyle built off a traditional approach and a humbling culture.
This photograph was taken on the outskirts of the Magway region, heading towards the historic town of Bagan on what was the conclusion of a very hectic 21-hour train journey from Yangon. The rundown and dusty train passed through town after town, each with their unique traits and characteristics. I was initially immersed in the chaotic suburbs of Yangon and soon enough found myself among the country's vast farmlands and quiet villages. Although the landscapes were varied, they all had one thing in common – complete warmth and friendliness from each person I passed, from the kids hanging out by the rail tracks to the farmers walking to work.
Traveling by train meant more than getting from A to B. It allowed me to witness how Myanmar has stayed strong to its traditional roots while simultaneously realizing its tourism is decades behind its better-known neighbors such as Thailand and India. This is a direct result of living under an authoritarian regime and dictatorship for 60 years, a somewhat hidden political situation predominantly on the countries north-eastern border. Ultimately contradicting Myanmar's foundations which are built off a heavy Buddhist presence that transcends the nation and is practiced by more than 90% of the population. A religion with peace, kindness and compassion at the forefront, it is clear to see why Burmese people are so friendly and cheerful which only enhances one's travels throughout the country. When visiting the countries grand pagodas and temples I was welcomed with open arms, taught how to pray and had every need met. You can imagine how hard it is to envision a country of seemingly so much harmony to be home to the world's longest-running ongoing civil war, an ethnic-based internal conflict that has loomed over the country since their independence in the late 1940s. While traveling through the heart of Myanmar you would never know, but after numerous conversations with locals, the familiar smile that inundated Myanmar would fade as I was told how each person was affected in one way or another. It's the stories behind their infectious smiles that highlight the countries resilience and commitment to their religious beliefs and ultimately masks a troubled history. Unfortunately, I never got the story behind the man in the photo but I'm sure it is no doubt one full of happiness and joy yet similarly experiencing great hardship.
Additional to the Burmese beliefs and principles, their strong culture was also revealed by the constant awe-inspiring presence of gilded pagodas that sprawled across the vast countryside. You just have to look outside your plane window when arriving to understand why Myanmar is dubbed the 'land of pagoda's'. The country's culture is also represented in how the Burmese act and dress. The local in the photo I captured wears a Longyi, a sheet of cotton or silk cloth widely worn in Burma by most men. Each of the distinct 135 ethnic tribes in Myanmar wear their own designs and alongside the 1,500 pagodas is a constant reminder when traveling that the Burmese have stuck to their robust culture. Sticking to cultural values has also translated into Burmese cuisine. I spent many meals at low tables chowing down rice and many other foods I couldn't pronounce but it was the absence of one of the world's most iconic institutions that verified how much they have stuck to their culinary roots. There was no McDonalds. Despite being present in over 100 countries worldwide, you will not find one restaurant no matter how hard you try (oh I tried) and honestly, I have to give them credit!
Sticking to a traditional way of life allows for travel experiences in their purest form – whether it be lack of internet connection when you're lost, trains without doors or an overly relaxed airport experience (don't look at their air safety records before you book). Door-less trains did have their advantages, as it was easy to soak up the February sun while absorbing the ever-changing landscape which kept my head out the window at every chance and is the very reason for scoring this photograph. The $15 train ride however provided more than just great photo opportunities, it provided excitement. Mealtimes meant my food was hurled through the window which offered generous servings of noodles for breakfast and rice for dinner. Unfortunately, I would soon discover that these meals don't mix well with an ongoing bouncy and jerky train ride. I also learnt to bargain with locals who tried to sell their home-grown delicacies and realized that a timetable means nothing as the 21-hour trip was 'originally' 16 hours. Plus, how could I forget the excitement of our carriage being decupled in the middle of the night. Don't worry they fixed it and of course, did it with a smile!
This train was one of the 12 modes of transport I used in Myanmar, and surprising was one of the safest. Don't be fooled, this still meant a bumpy ride with a constant fear of derailment leaving bruises that would last the entirety of the trip. Adding to the adventurous nature of the trip included a whole lot of dodging- dodging animals whilst e-biking in Bagan, dodging floating villages whilst boating at Inle Lake and dodging everything from monks to tigers whilst 'tuk-tuking' through Mandalay. Despite the audacious travel-style, Myanmar still provides you with your luxury hotels and more common tourist attractions such as visiting temples and markets, however, it is those unique experiences and journeys combined with a warm welcoming of tourism that makes travel throughout Myanmar so special and memorable for visitors.
Even with their trying effort to welcome tourists, I saw very few whilst traveling through the peak of what should've been tourist season. Recently arriving from Singapore, it was a pleasant shock to the system. It explains why English isn't as common as other south-east Asia countries and ensured my Burmese was put to the test on many occasions. Limited tourists allow you to connect deeper with locals and therefore witness how Burmese approach life which translates into a greater appreciation of travel making for humbling experiences. Being able to experience another culture without the long lines and crowds of tourist is something you take for granted when traveling throughout Myanmar as it is so common, adding to the luxury of this rather undiscovered land.
Little did I know what was to come on this trip and the train was a perfect introduction. A journey full of adventure, gratitude and utmost friendliness from some of the happiest people in the world.
-Jess Wade
During my expedition to Maine, I was walking the docks, watching the fishing ships roll in, when a mail ferry pulled into the docks. The man who was loading the mail expanded to me that he ships them (literals ships them) to the islands off the coast everyday. Then he offered me a ride to go island hoping with him. I loaded onto his mail ship and he boated me around for two hours letting me walk around on the many islands off the coast of Maine. I came across this old ticket stand, that is still working, on the island of Winter Harbor.
-Andrew Shackelford
Riad BE is centered in the heart of the historical medina in Marrakech. It's a complete oasis tucked away in what is considered a lively and chaotic city. While staying here during the Covid-19 pandemic, we were among the only travelers in the area. We still enjoyed a traditional cooking class, hammam spa treatment, and lounged by the pool, but we were also treated with the time to spend with the staff – who all happen to be family (cousins, mostly.) We not only got to experience Marrakech in a unique way and stay at a typically booked Riad, but we got to talk with the amazing locals for hours. It's a very special memory in a year where those may be few and far between.
-Jessica Kantak Bailey
Szentendre Station, a man sit alone in the last train departing to Budapest in the last rays of sun. Szentendre is a popular tourist attraction and the quickest and cheapest way to reach Szentendre from Budapest is via the suburban rail line. The train passes a couple of landmarks along the way: the remains of Aquincuma once-thriving Roman town from the 2nd century AD, and the ancient aqueduct that runs along the rails between the Kaszásdűlő and Aquincum stations.
"We are all on our way to someplace else, let's try to be where we are, though. Thoughts begin to travel places in seconds, recollecting memories which makes you cry and smile at the same time. You may even start dreaming your future with your crush, have some dance sequences in mind to the tunes playing in heart."
-Francesco Lopazio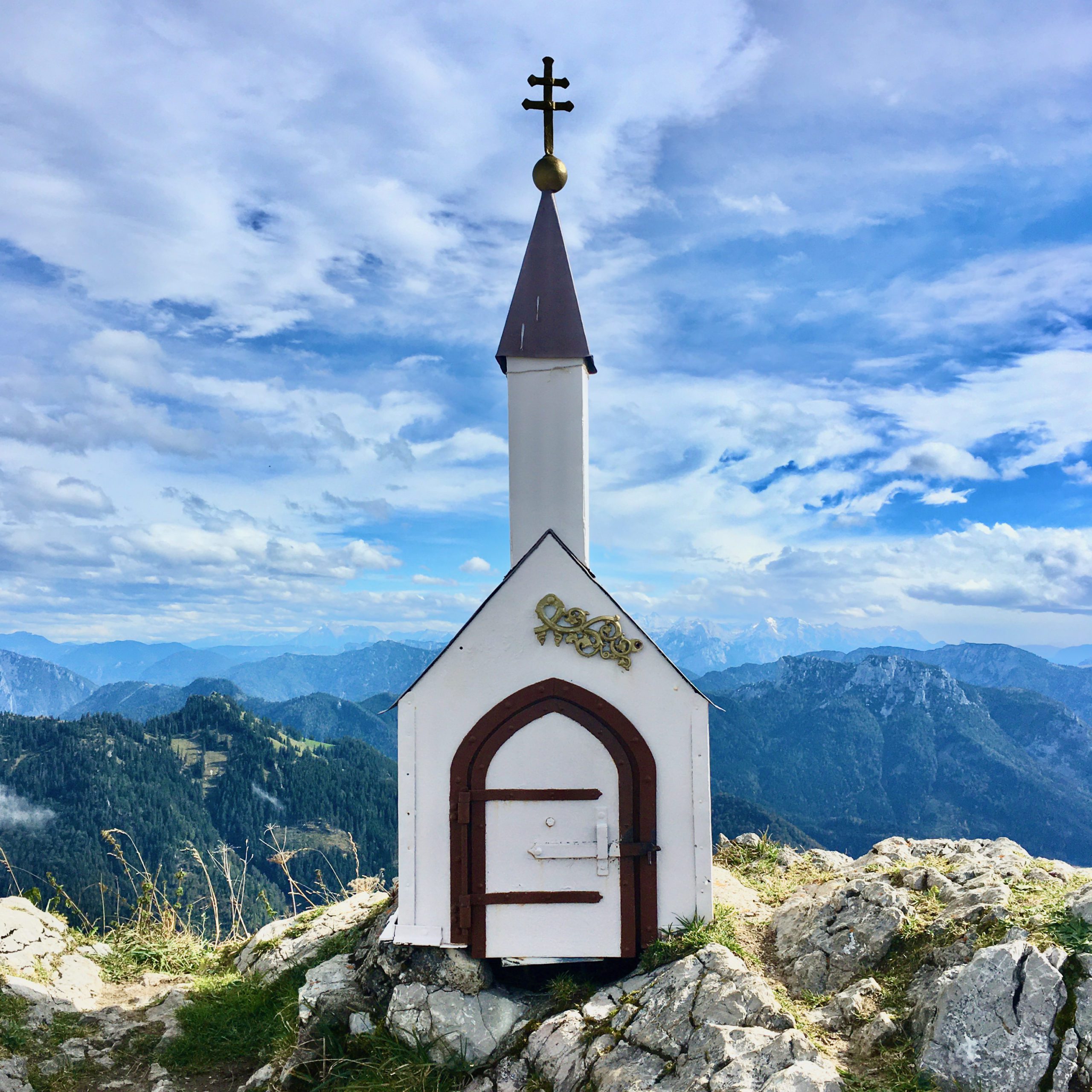 It's the brightest blue of Alpine days and the wind is whipping fog up your back legs as you race the final few metres to the summit. Inspired by the story about the "smallest chapel in the world" on the website, my memory recalled this marvellously miniscule Bavarian chapel, stumbled upon (after a long scramble upwards!) last October. The holy house on the Hochgern mountain is just about big enough to hold a hiking pack- that is, of course, if you're even able to get it through the front door. Origin stories and explanations seem to be elusive, so one is left to imagine that it was built for the marmots and alpine choughs. And for travellers' tales.
-Sophie Ruthven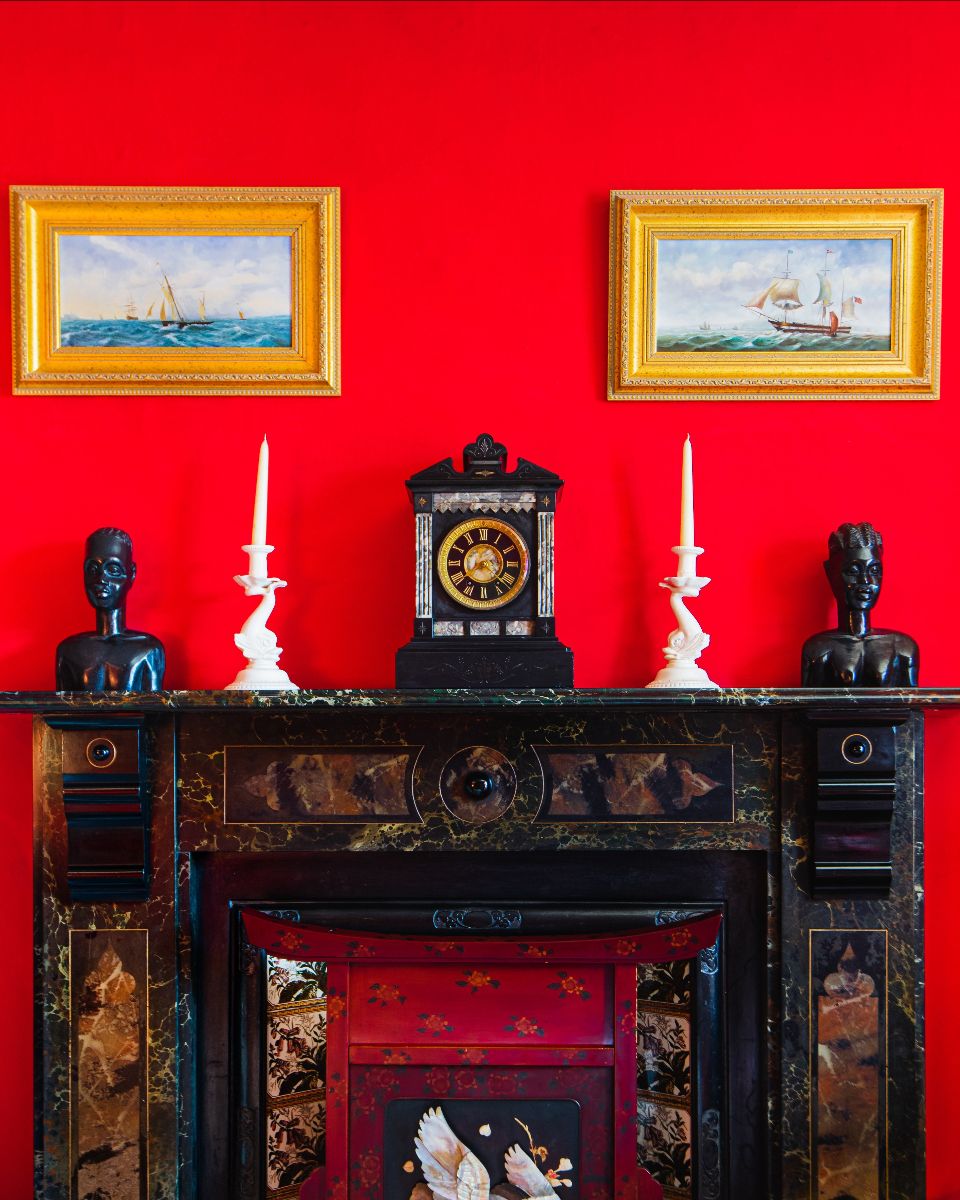 I am a property photographer and started the role 6 months ago, prior to this like many other creatives, I was made jobless due to the pandemic. I had spent 5 years building my portfolio, working various dead end jobs to pay for what I was passionate about: photography. Finally in 2019 I landed my dream job working for a high end fashion house. 2020 was going to be my year for success, little did we know at midnight Dec 31 2019 what lay ahead.
March 17th, I was made redundant. Skip to May 2020, I saw an advert for a property photography job. Something I'd never considered. I'm self taught, so I decided to check out YouTube and obsess about everything to do with property photography. I whipped out my 10 year old DSLR and tested out some techniques.
My girlfriend helped me with a CV, I applied, and … I got the job! It felt incredible. I've worked for the team for 6 months now and could not be happier. Retraining was scary, and felt like I was giving up what I wanted to do. It sounds cheesy but In reality, I think I found happiness in just being able to take pictures again. If this pandemic has taught me anything it's that sometimes you gotta go through some hard times, because the good time will always return.
Also, take lots of pictures!
-Solay Elibol