Dr. Frank Atkinson was seeing the world he knew disappear. In the mid-20th Century, the heavily industrialized northern counties of England were fading away, and Atkinson realized a whole heritage and culture were dying with them. What is there to do when discovering the present is quickly becoming the past? 
Buy everything one can...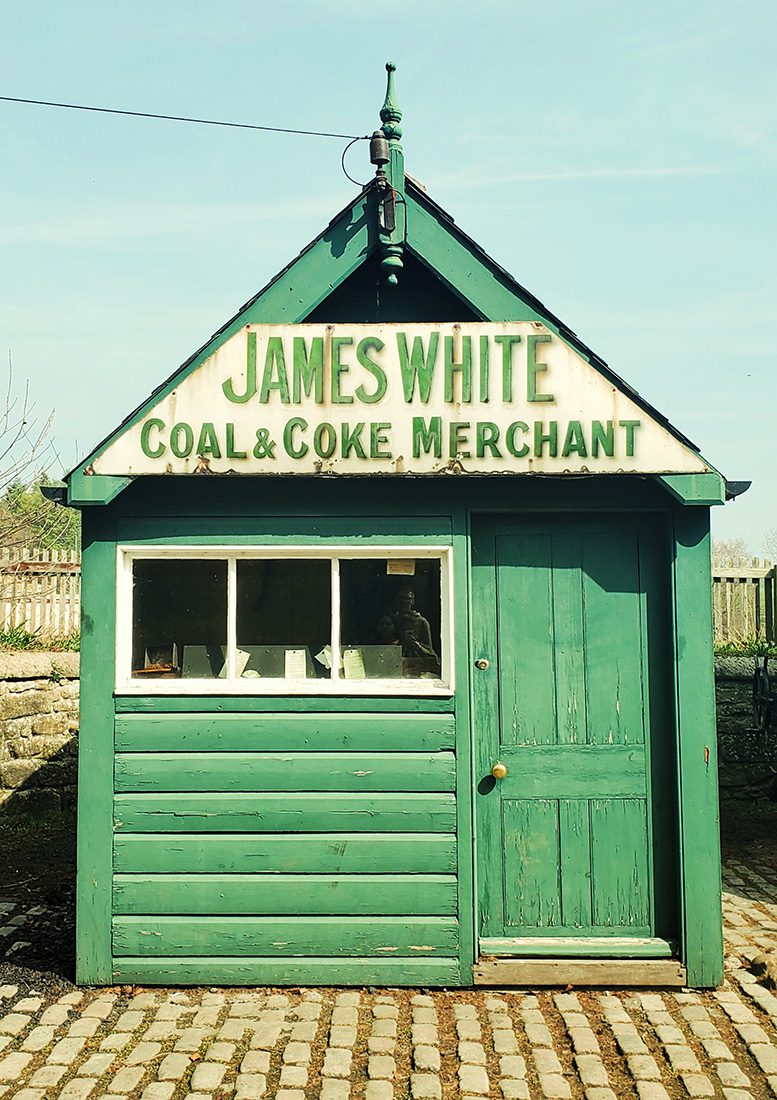 Inspired by his visits to Scandinavian folk museums, Dr. Atkinson strived to create a "living museum," where not only artifacts of the previous decades were preserved but used daily and displayed for visitors in an open-air setting. Instead of placing objects behind glass, importance was placed on patrons being able to walk through a common street of the 1900s, with hired actors and craftspeople creating an entire immersive world of ordinary lives at the turn of the century. 
In an effort to preserve as much as possible, Frank began amassing a large assortment of items via an "unselective collecting" policy—he would take anything. From locomotives to a coal merchant's shed, the new museum quickly collected several tents' worth of items, and had to eventually move the smorgasbord of memorabilia into an old tank depot. The museum quickly outgrew that storage space too. Eventually, 350 acres worth of land were donated in order to hold these ordinary relics of northern England's cultural past. 
Since 1972, the Beamish Living Museum offers visitors a unique experience of diving into the history of the surrounding region. Strolling through the various footpaths, one can visit a town set in the 1900s, ride the museum's railway, and even stop for a lager at a rebuilt pub. Due to Dr. Frank's efforts, thousands of ordinary items that may have disappeared into the history books get to live on daily for new generations to explore. It's not hard to raise a pint to that.